Long stay in Morocco, Taghazout
Really want to dive deep into the beautiful Moroccan culture and nature? When you stay longer in Morocco you get the change to really get to know the country on it's most beautiful way! 
A long stay in Morocco means: an unique change to get to know the locals, find out more about the culture and see more places, while you can do this in a relaxed speed without hopping from activity to activity.
Our surfcamp offers a great and unique place to stay on your trip to Morocco. The surfcamp is a place where surfers and yogi's from all over the world come together and share great experiences with eachother.
How long can I stay in Morocco?
Do you stay 3 weeks till 3 months in Morocco? Then you can choose one of our long stay packages! Most tourists are allowed to stay maximum 3 months in Morocco without a Visa. 
Coworking and extended stays in the surf camp in Morocco
Working from your computer? Surf Paradise Morocco can be your new home this winter! 
Use the working spaces, enjoy fast internet and relax after working in the sun!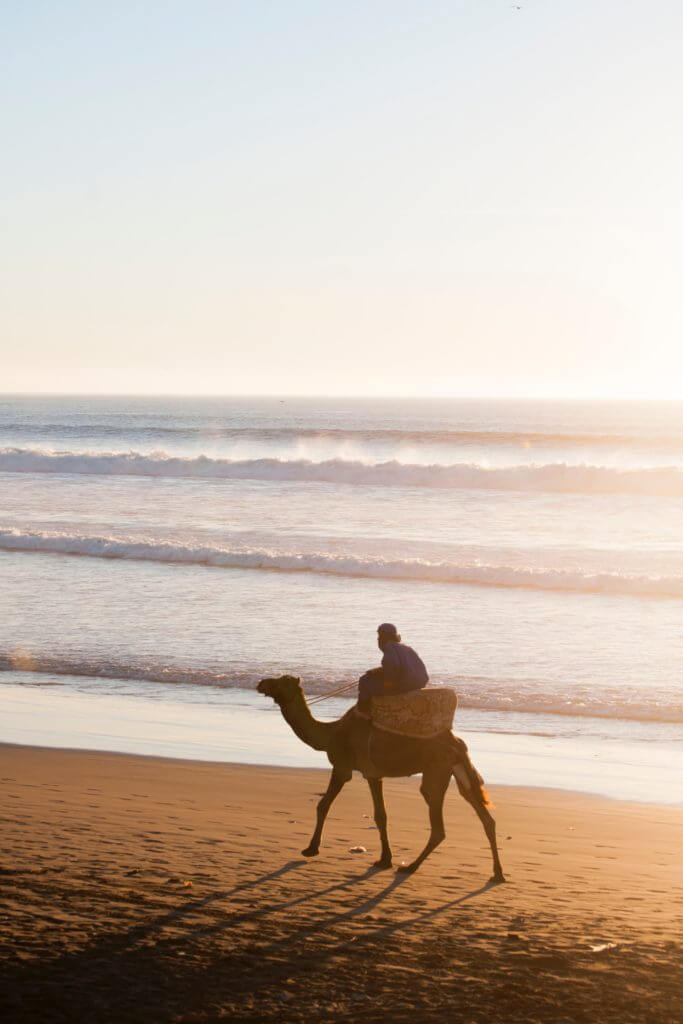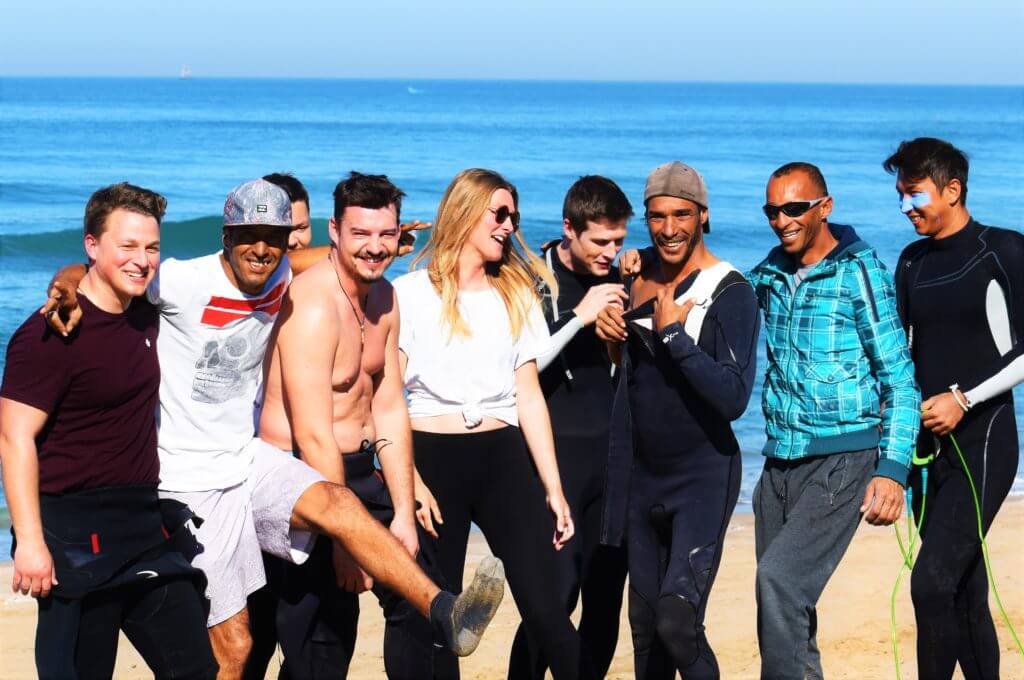 Long stay in Morocco - options
We offering a great option if you like to stay longer in Taghazout/Agadir area! Our small scale surfcamp is located and the calm and relaxed village: Tamraght. This village is 10 minutes away from the touristic Taghazout and on 30 minutes away from the big city Agadir.
Vibing place
Because we are a small scale surfcamp you have plenty of space for yourself while still meeting new and interesting persons all the time. Also our team is happy to get to know you better and learn you more about their beautiful culture. Before you know you are drinking tea in a local family house! 🙂
Accommodation only, surf acedemy or plenty activities to do!
When you are staying in our surfcamp for a longer time you are free to decide to have an accommodation only pack, you can join our surfacedemy where you join the daily surflessons, or you can join all great extra activities that we organise such as: snorkeling or sandboarding in the small sahara. Also we have daily yogaclasses in our surfcamp and we offer 3 meals a day to our guests that are served on our oceanview rooftop!
Would you love to progress your surf level while spending your holiday in Morocco? This is possible! The surfcamp is offering a surfacedemy for long term guests to focus on surfing every day.
In the Surf acedemy in Morocco we dive deep in the surfing, learning how to surf from the very basics, or progress your surf on a higher level. One thing for sure, you will dip yourself into surfing everyday with great like-minded other surfers!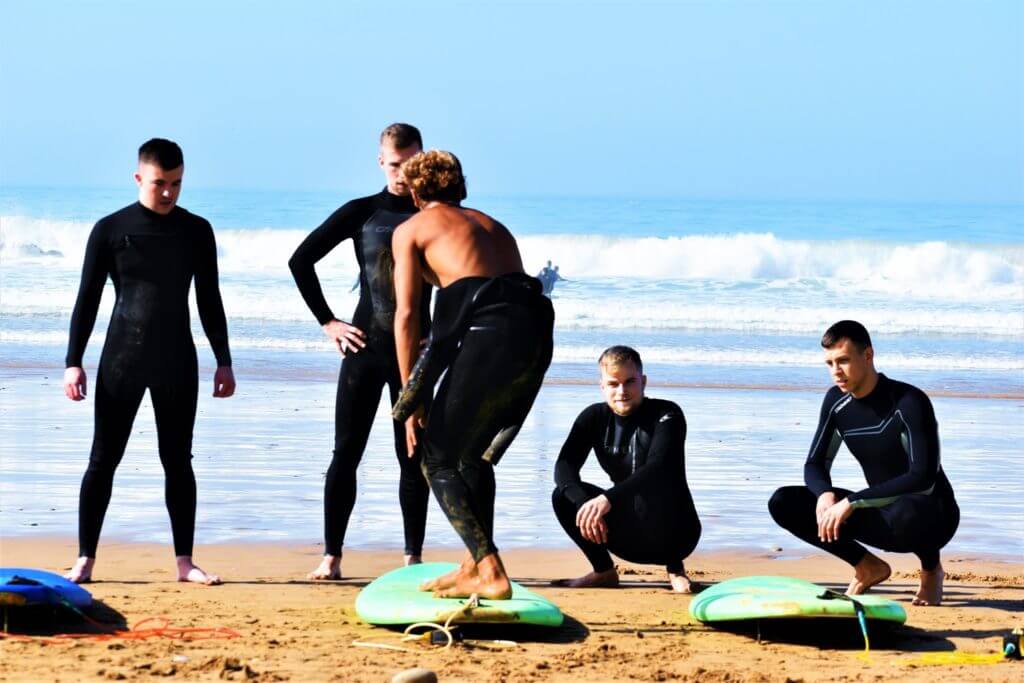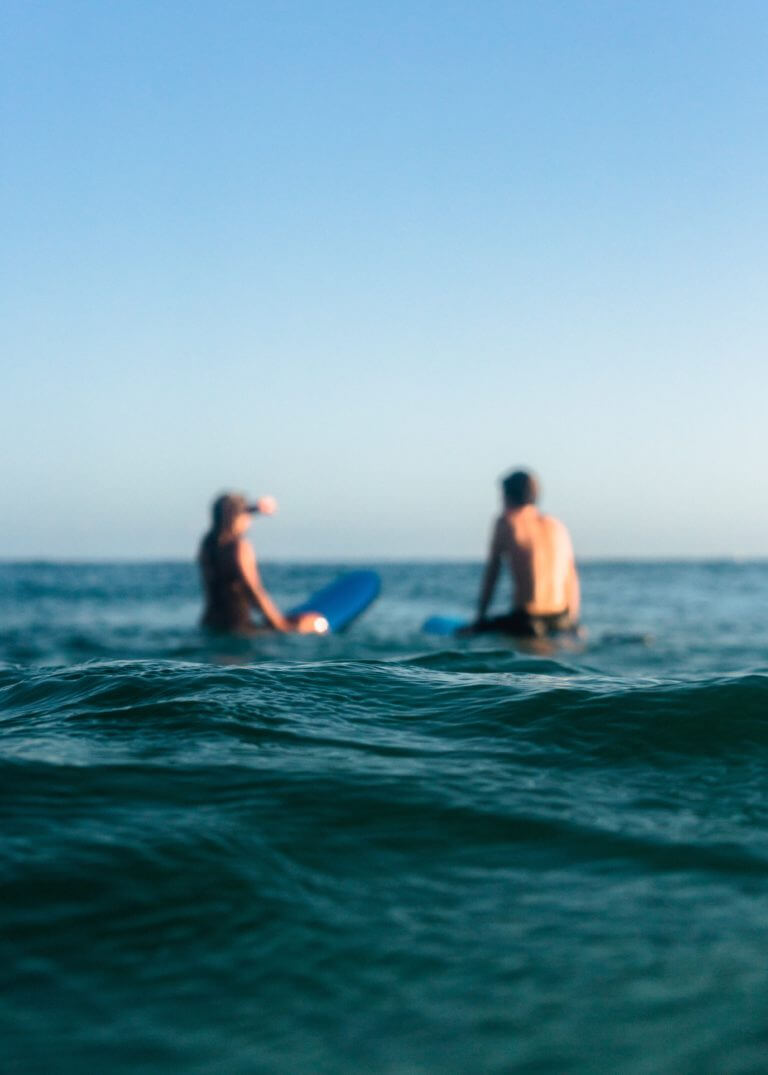 Do you want to stay for a longer period in Taghazout area and surf everyday, but you don't need surflessons? 
Our surfguidings for long stay guests are the perfect option for those that already know how to surf! The guide will bring you everyday to a great surfspot where you can enjoy the swell all day long, together with other surfers, a nice lunch and good times.
Find out more about our long stay holiday!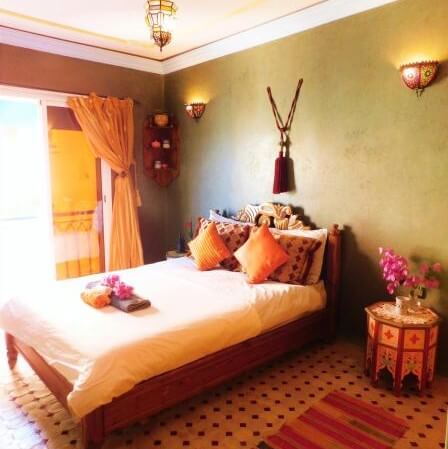 Accommodation for 3 weeks or longer in Morocco
Stay in our oceanview surfcamp in Tamraght. The surfcamp is a calm and relaxed base to start your holiday! All rooms are Moroccan decorated and have all western facilities. Share your room or stay in a private room. 
Towels, and bedlinen are provided during your stay.
In your package there is also an airport transfer from Agadir airport included.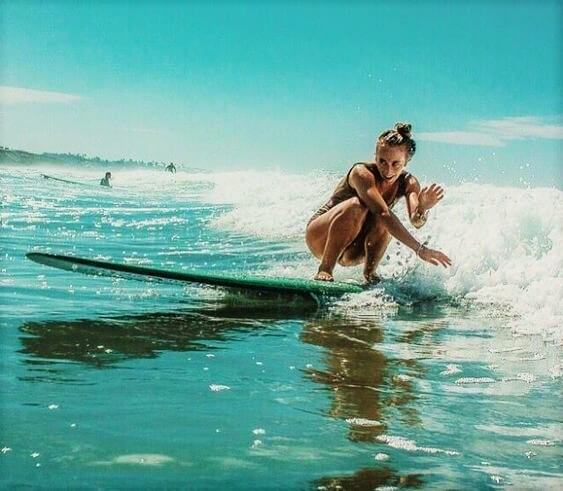 Combine your time in Morocco with learning how to surf and becoming a great surfgirl/surfdude!
Our surf acedemy in Taghazout area is giving you the opportunity to get daily surflessons on your level. The lessons are given by certificated surfinstructors and given on the beaches in the area.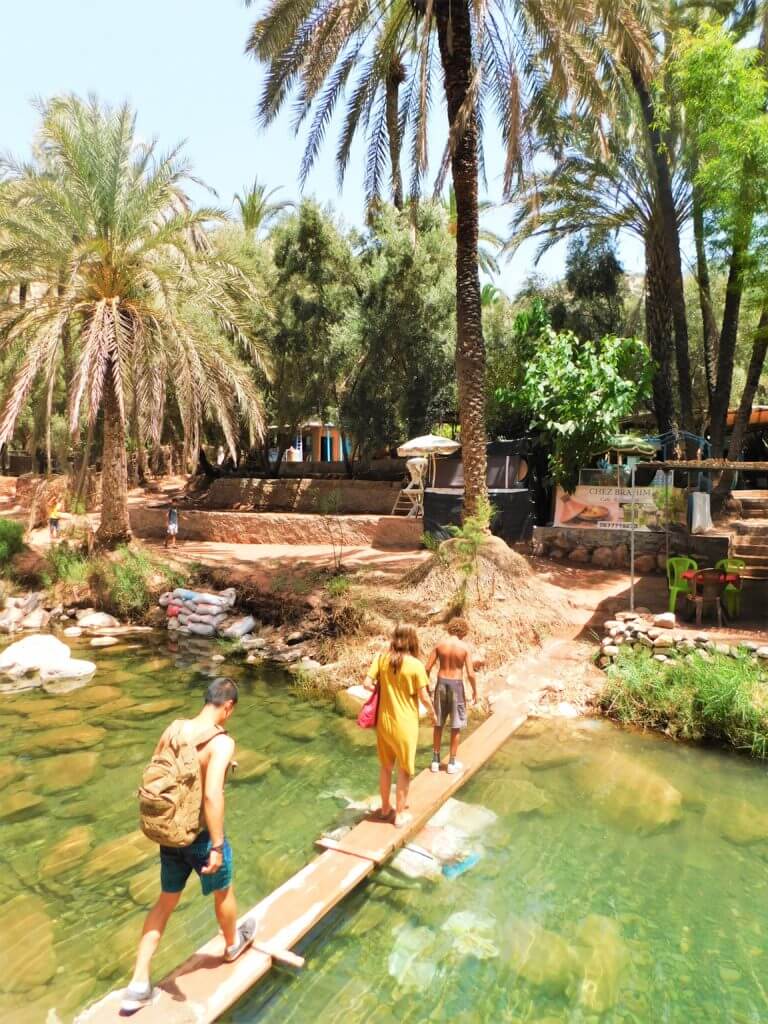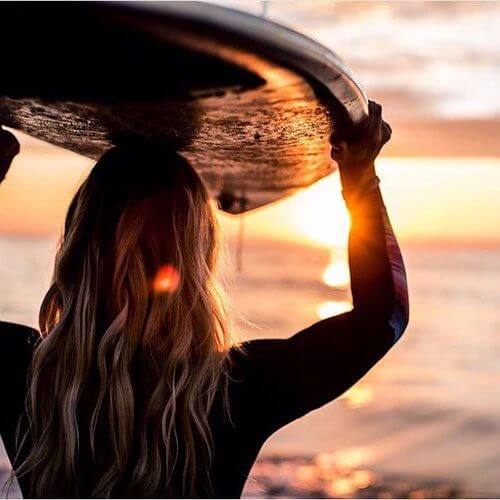 Prices for a long stay in Morocco
3 weeks –210€  
4 weeks –280€  
6 weeks  –420€
8 weeks – 560€  
12 weeks -840€  
Transfer from Marrakesh Airport = 120 €  one way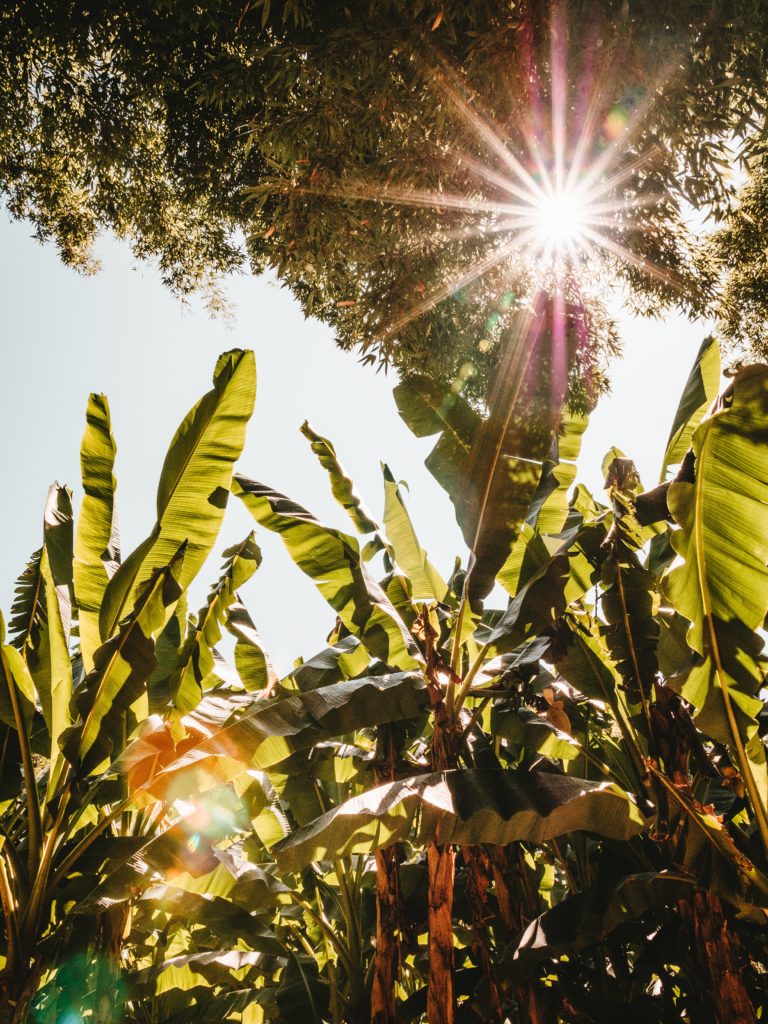 Long stay holiday to Morocco - the accommodation
The surfcamp in Tamraght is the perfect base for your next trip. All year round great tempratures and sunshine for endless of beachfun! Also all year round we have guests that stay for 1 or multiple weeks in our accommodation, so always nice people to meet and share activities with!. The small and homely place is a surfcamp where you can feel home and relax, it is runned by a small team of locals, volunteers and dedicated surfers. The surf camp offers place for maximum 20 persons, and have many different rooms and options. From every room you can enjoy the fantastic view over the ocean and you can check the waves from your bed. Also all rooms are Moroccan decorated and equipped with all European facilities. 
We have calm and quiet area's to work and internet is available in the whole building.
De surfcamp facilities
fantastic view over the ocean! Check the waves from your bed!
Small surfcamp where you get to know the staff and other guests
Daily fun activities that you can participate  (yoga, sand boarding, henna evening, etc.)
A tropical garden: relax in our hammocks or eat some oranges from the trees!
Our surf camp restaurant offers meals and delicious drinks throughout the day
A very happy and motivated team that likes to share their deep passion for surfing and yoga with you!
The accommodation includes:
WiFi throughout the surf camp
Clean towels and bed linen are provided
Happy hosts available 24/7 to help you with everything
Delicious breakfast and dinners on the rooftop
Unlimited use of all surfcamp services
Choose between a shared room or a private room
Many fun evening activities to participate
Wanna have more info about the surfcamp? Read more about
the surfcamp!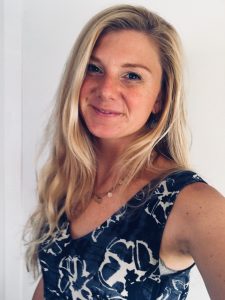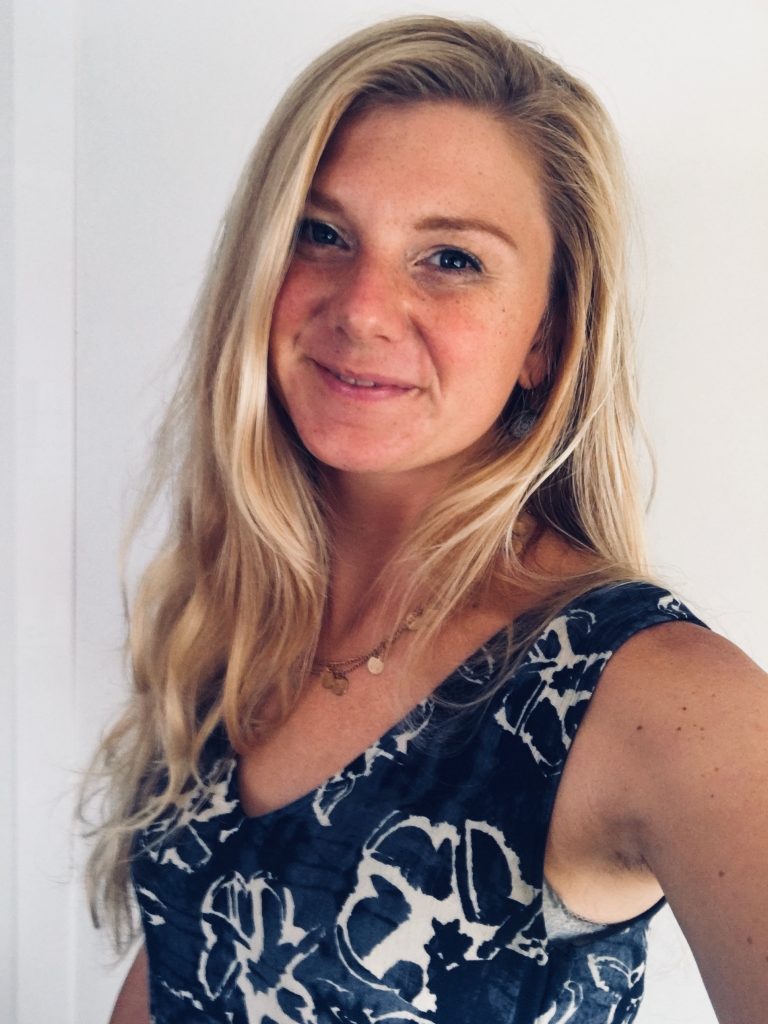 Hey! Great to welcome you in surfers Paradise!
Hey! I'm Suzanne, Dutch surfer, mother and yogi living in Morocco for already 6 years. I would love to welcome you and help you out by the organisation of your next surfholiday with your family. Here you can send your booking request or question. Don't hesitate to contact me, I'm here to awnser all your questions!
Contact and Booking request