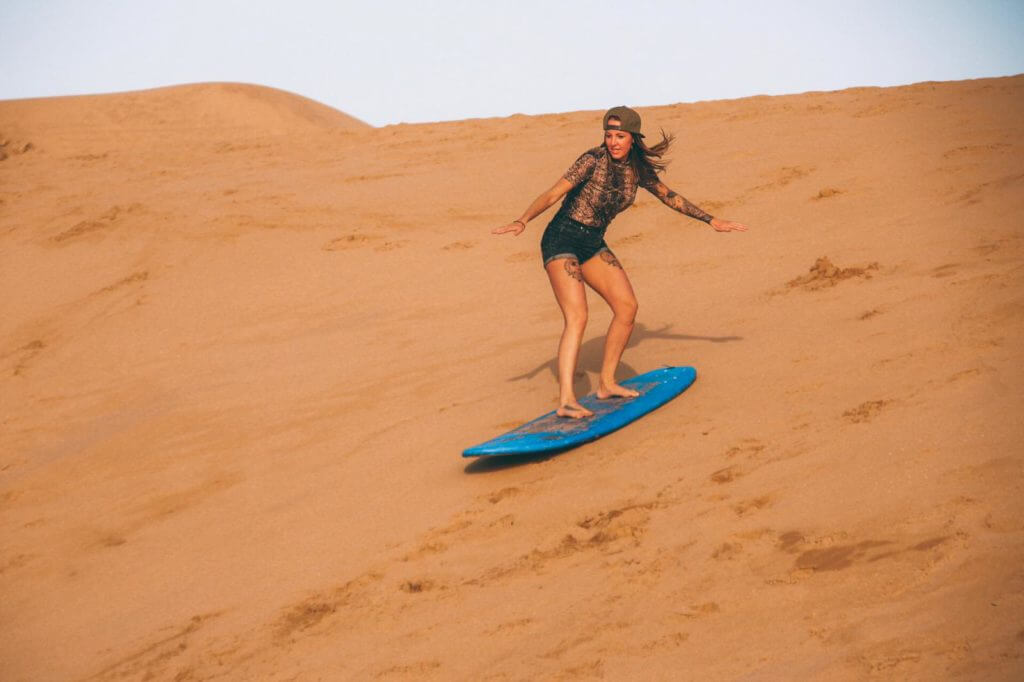 Adventure holiday to Morocco
An adventure holiday to Morocco, Taghazout, for active travellers! Go surfing, cliffjumping, sandboarding and much more! Explore Morocco's most beautiful places with adventurous activities during the Adventure holiday. You will experience Morocco's colourful culture and nature in one week. This week is for everyone who love active holidays. Are you that daredevil?  
From
€429.00
399.00 p.p.p.w.
Activities and surf
Surflessons
Cliffjumping in Paradise Valley
Sandboarding in the Small Sahara
Souks of Agadir
Accommodation
Shared room/ private room
From 3 nights till 21 nights
Surf level
This trip is for beginner surfers and intermediate surfers
Meals
Breakfast & Lunch included
Group size: from 3 till 10 persons, small groups.
max. 20 px.
Age between: 20 -35
Suitable for single travelers
Overview
Adventure holiday to Morocco is an experience of a lifetime!
In this adventure holiday, you will explore beautiful Morocco with adventurous activities. From our lodge, based on the coastline close to Taghazout, we go daily on adventures in the area. Jump into the water, racing in the outback, visit the small Sahara, Climbing in the mountains of Paradise Valley, cliff jumping and so much more! You will experience Morocco's colorful culture and nature in this adventure holiday. With this package, you can use all the hotel services and we will take care of everything!
This week is for everyone who loves active holidays. Are you that daredevil?
The highlights of the adventure holiday to Morocco
Doing unique activities such as surfing, sandboarding, and cliff-jumping
Every day an organized program
1-week oceanview accommodation on the coastline
Explore Morocco's most beautiful nature in an active way!
This holiday is perfect for:
Young adventure seekers who dare to go off the beaten track
You want to do more than just surfing!
Single travelers in the shared room or a group of friends in the private rooms
Children from 7 years old and their family!
The adventure
The surf
What's included in the adventure holiday?
Prices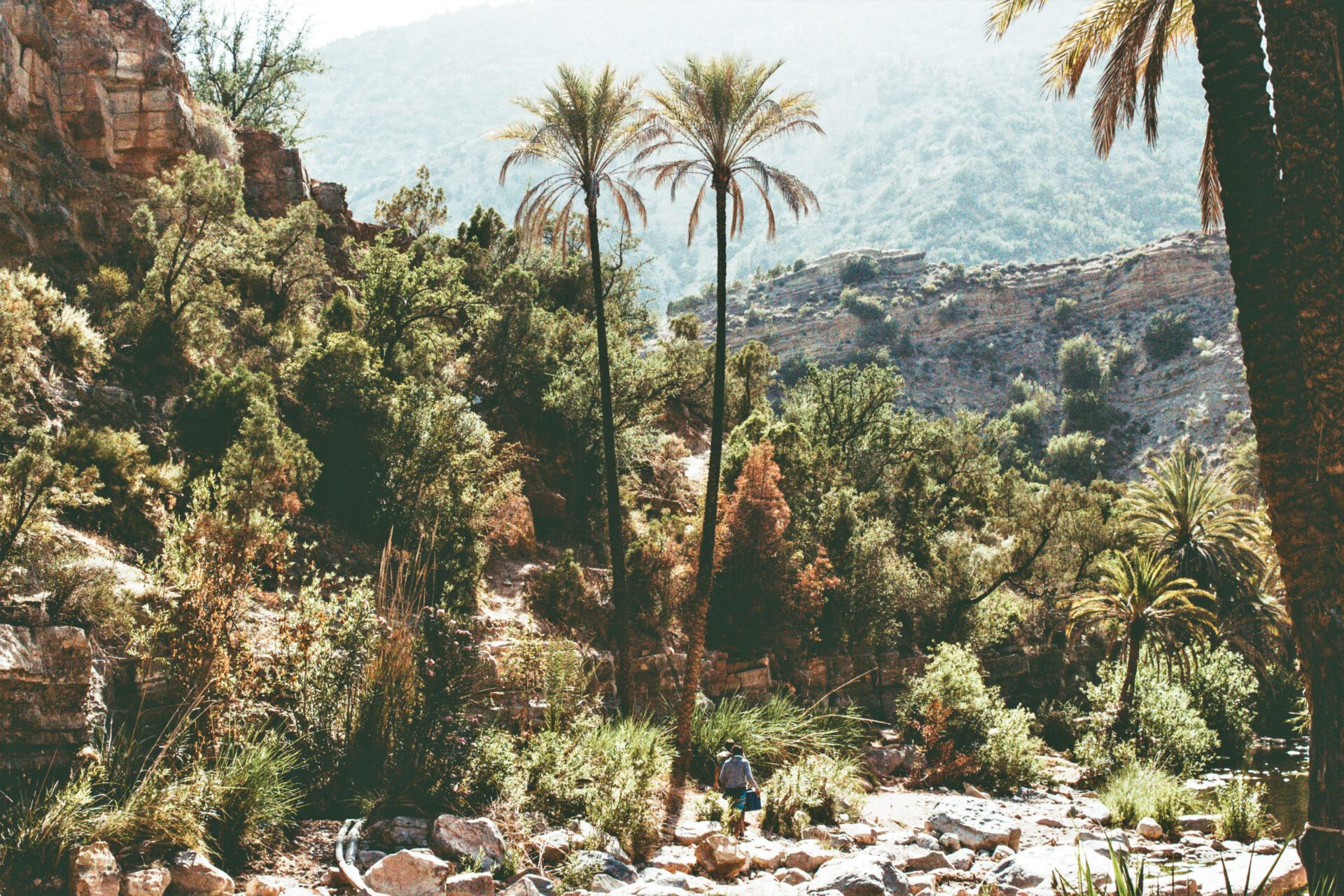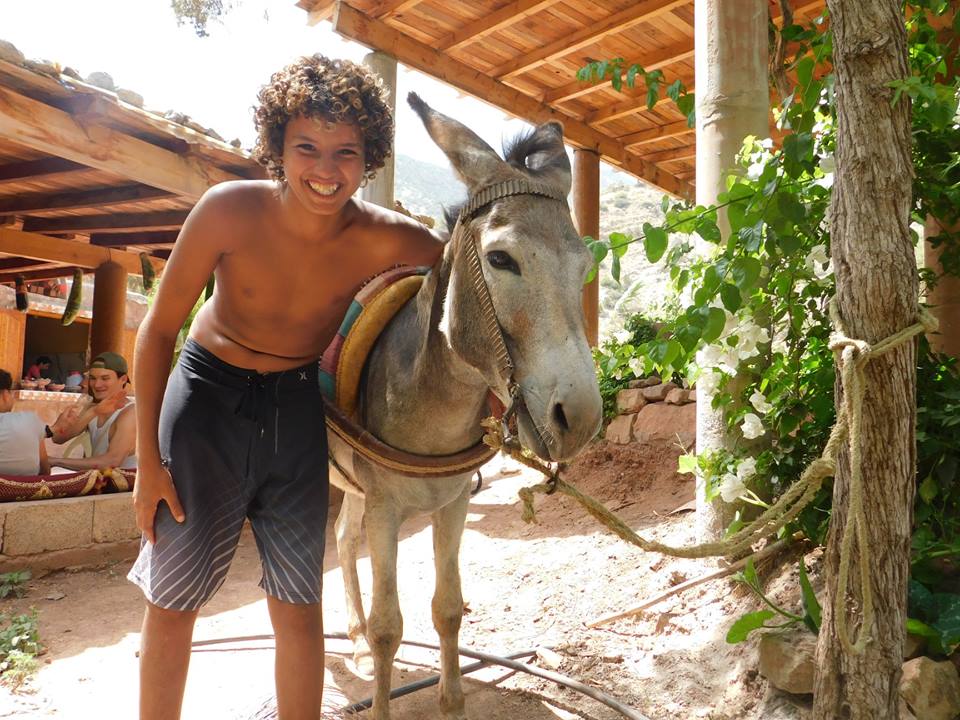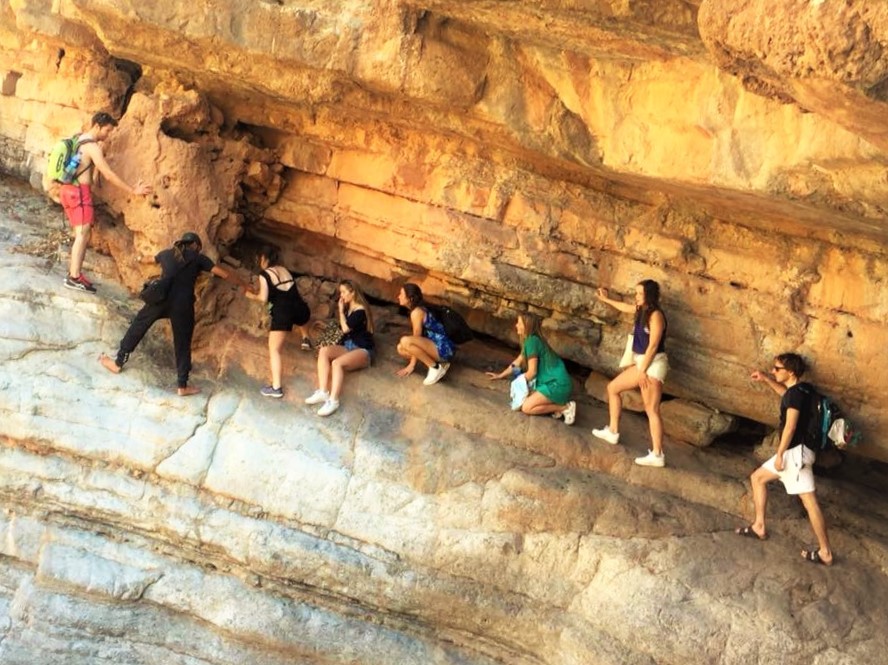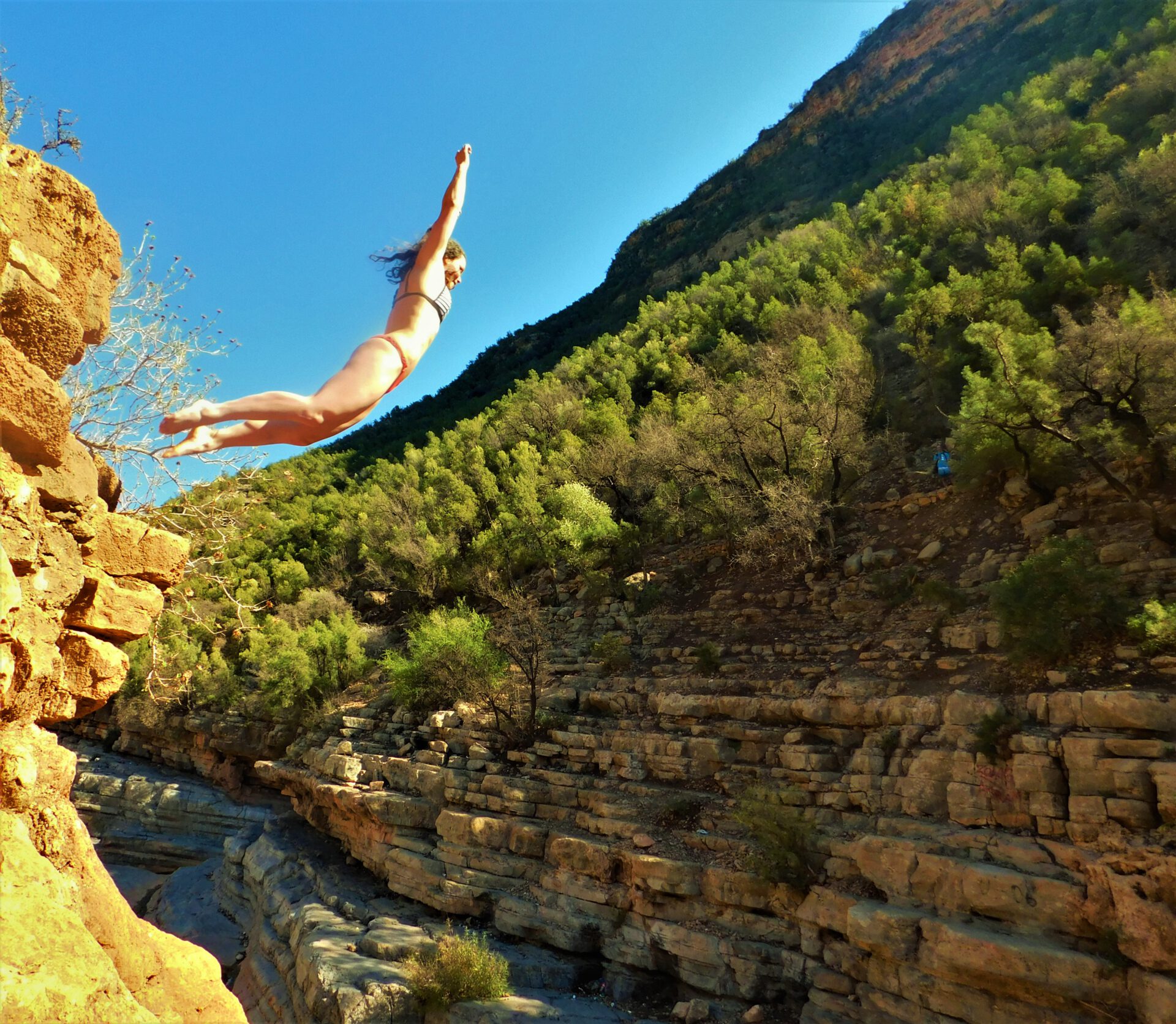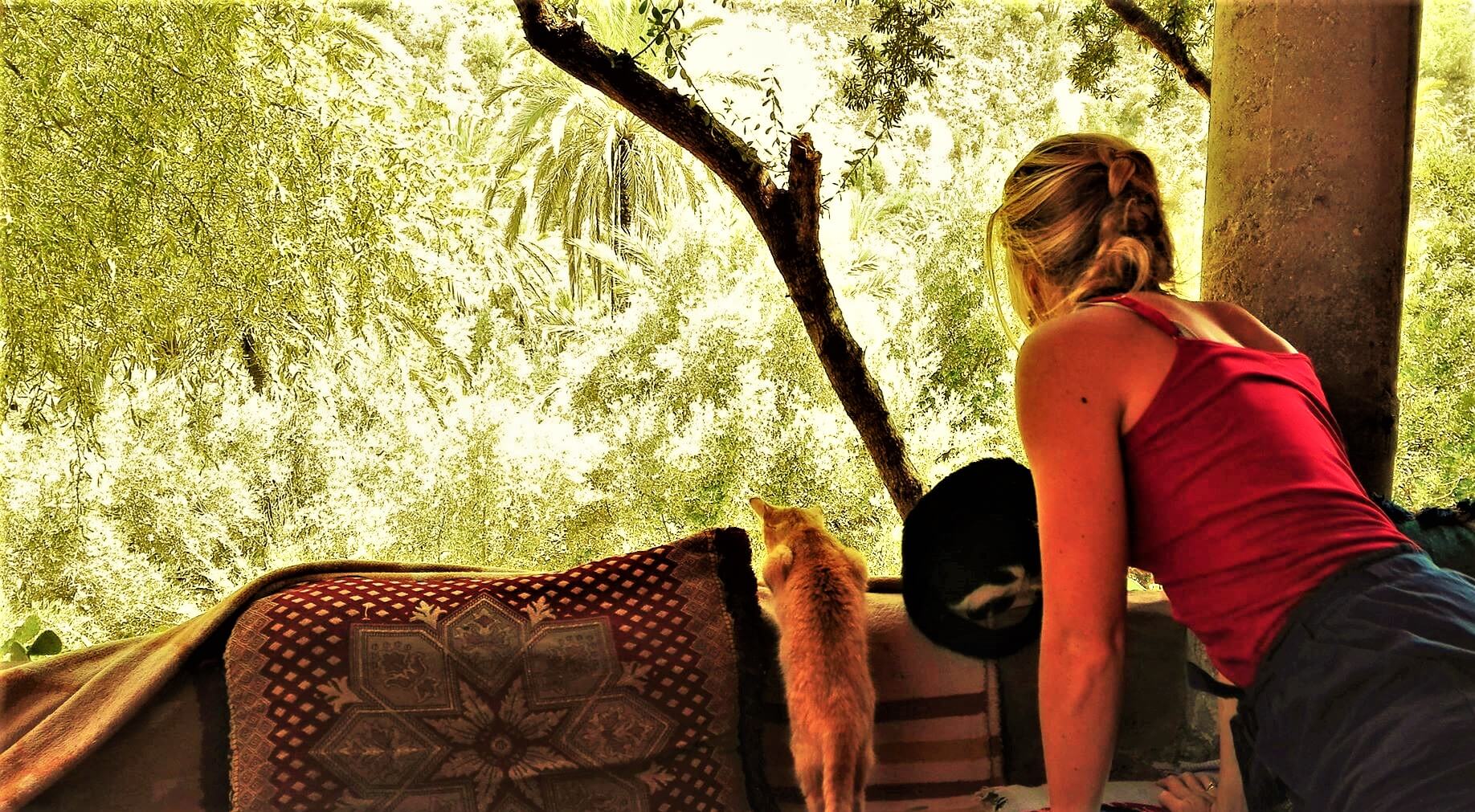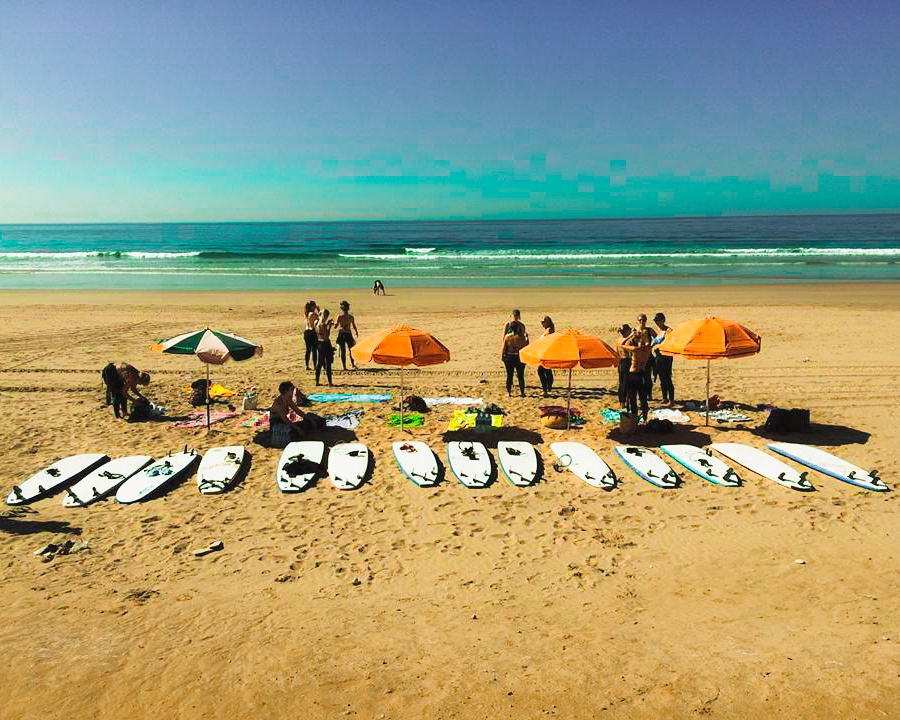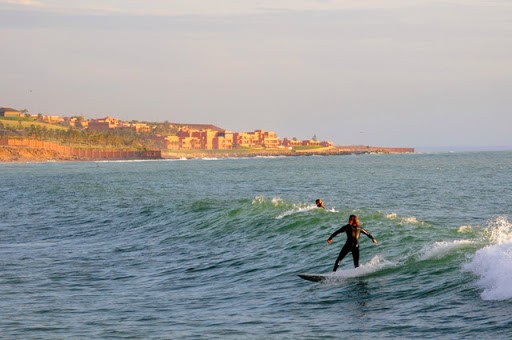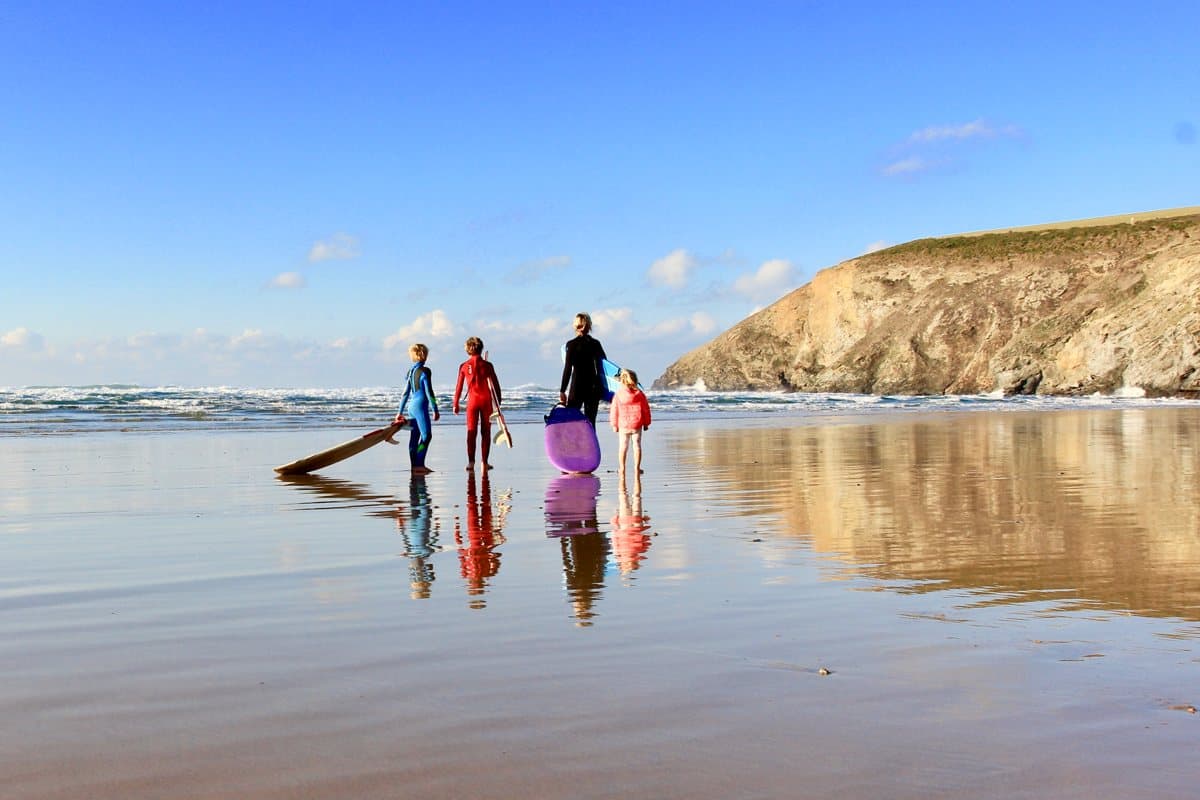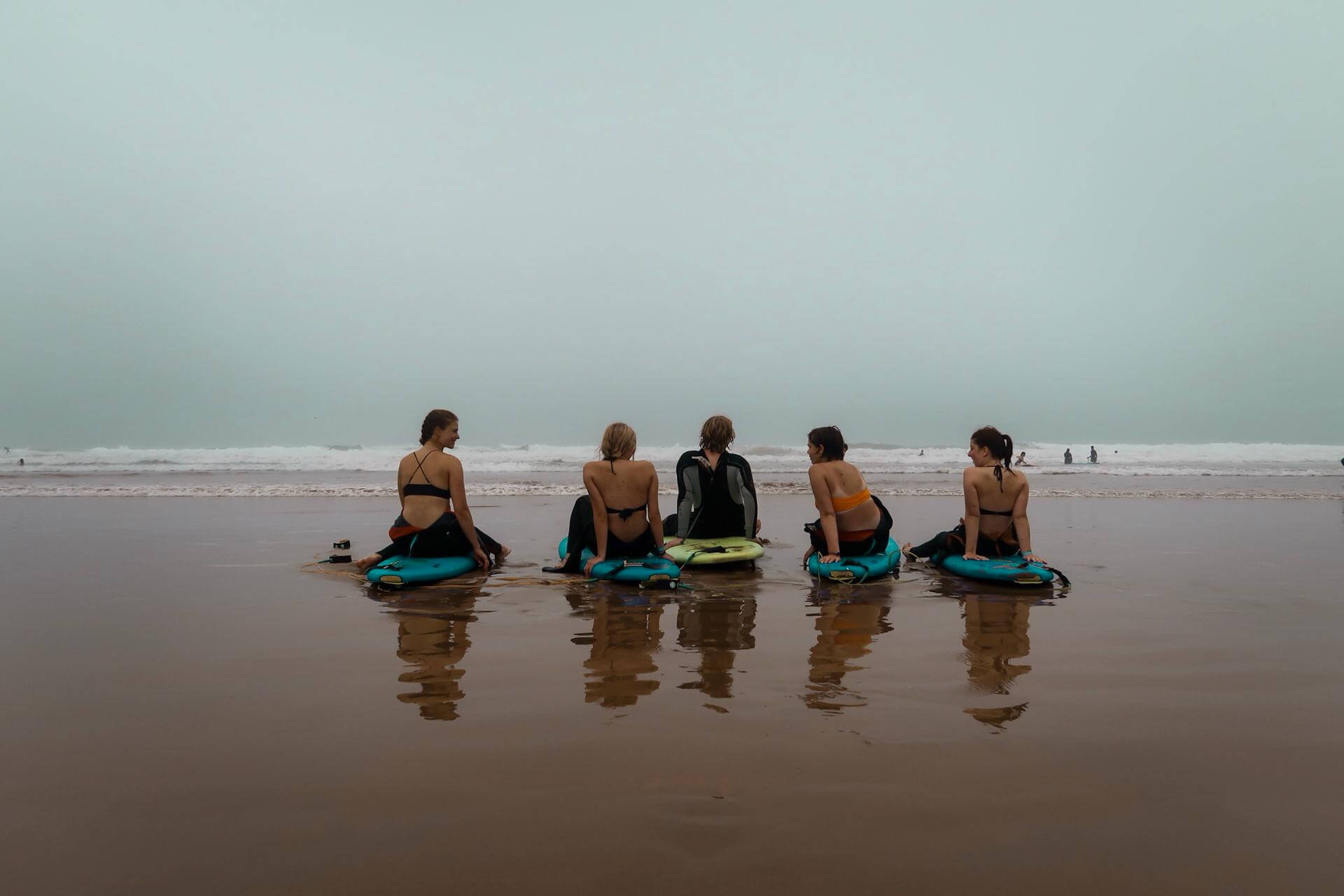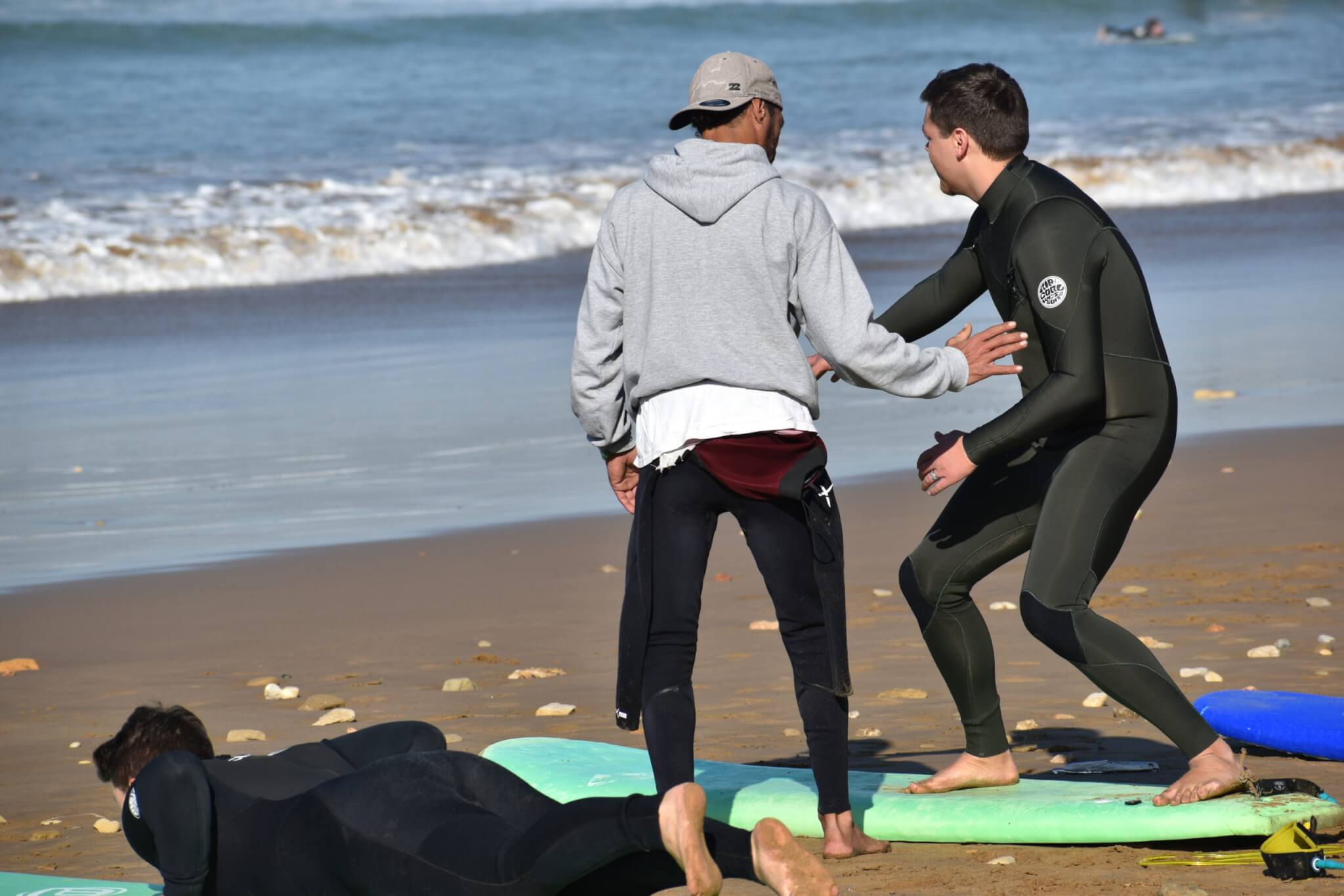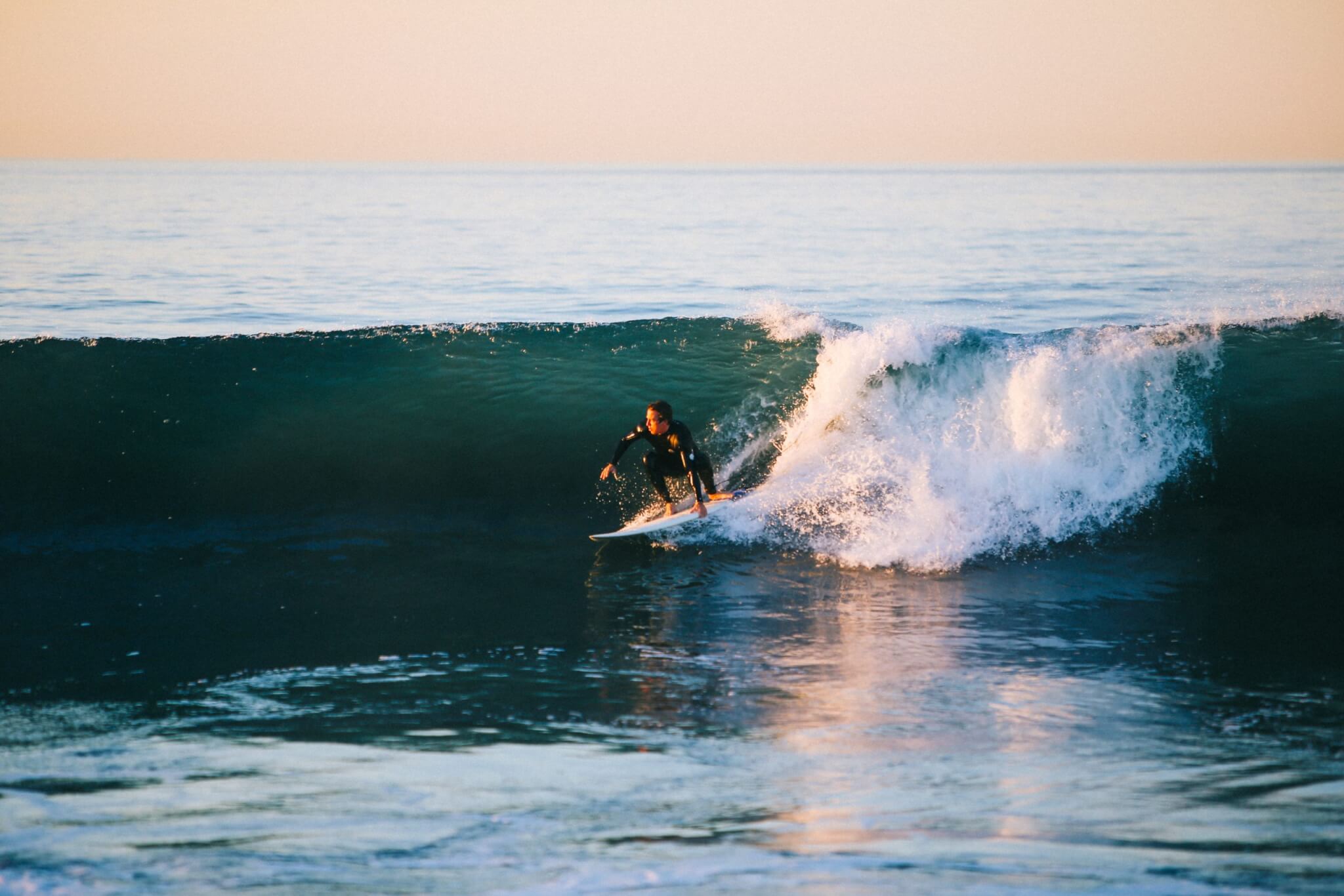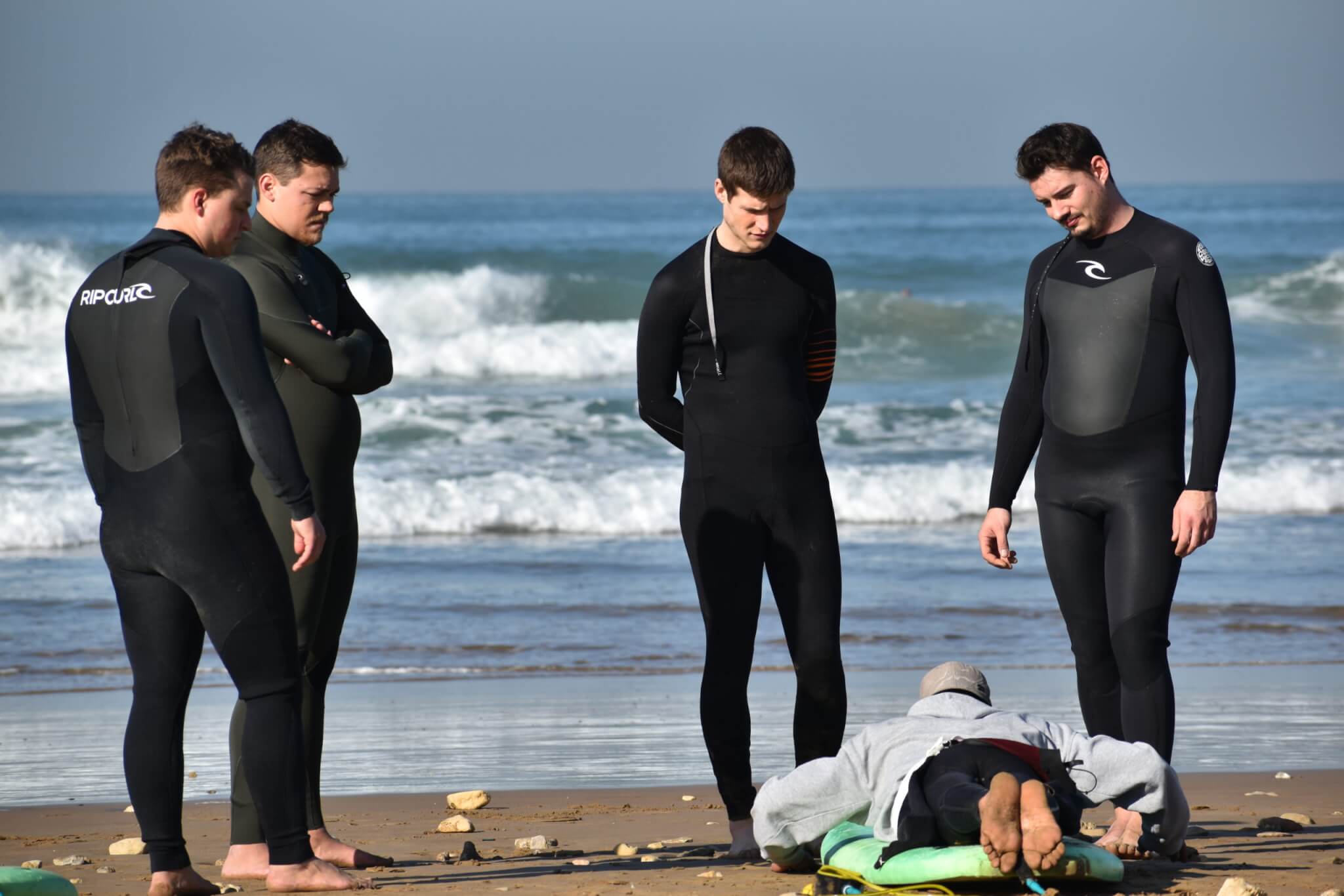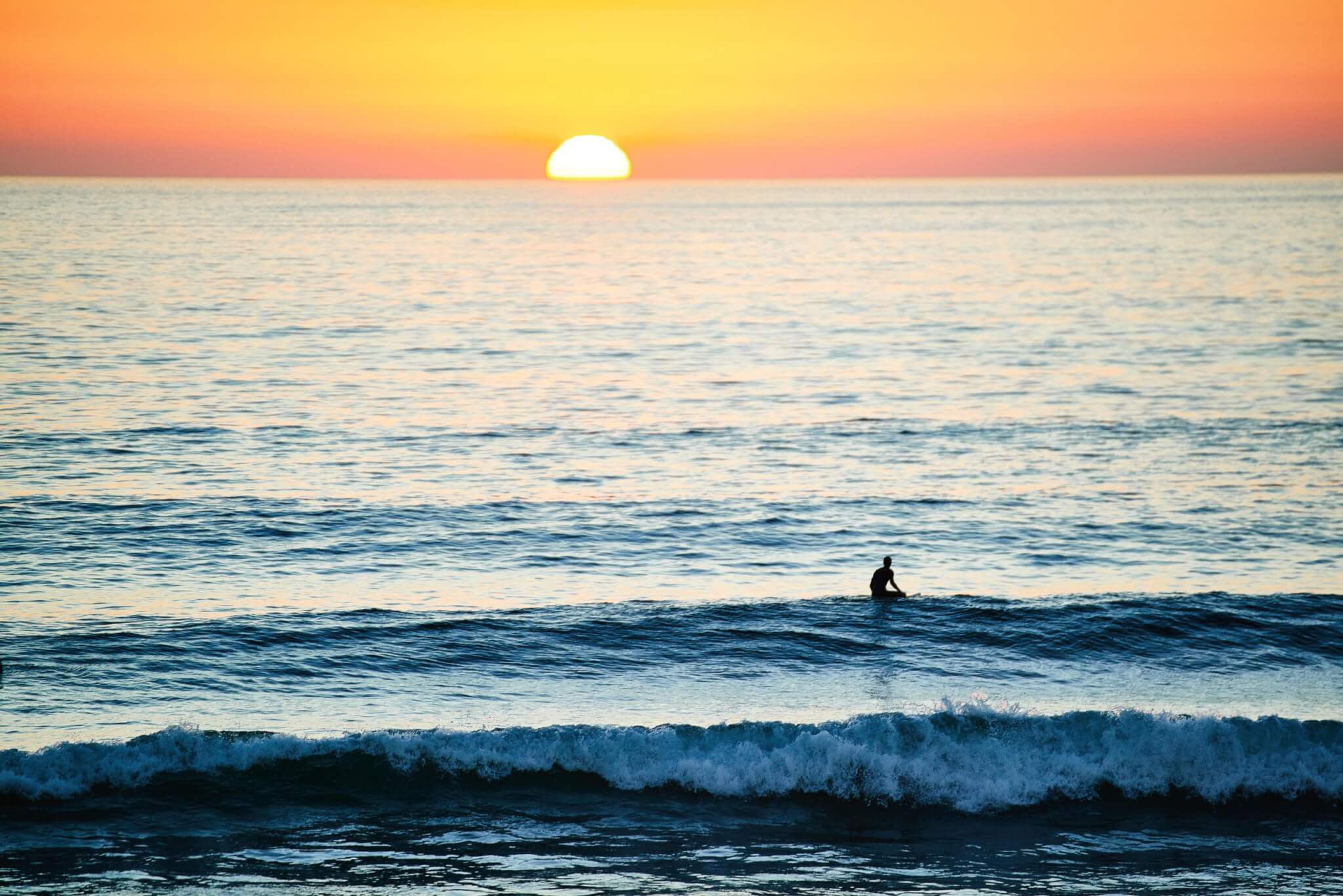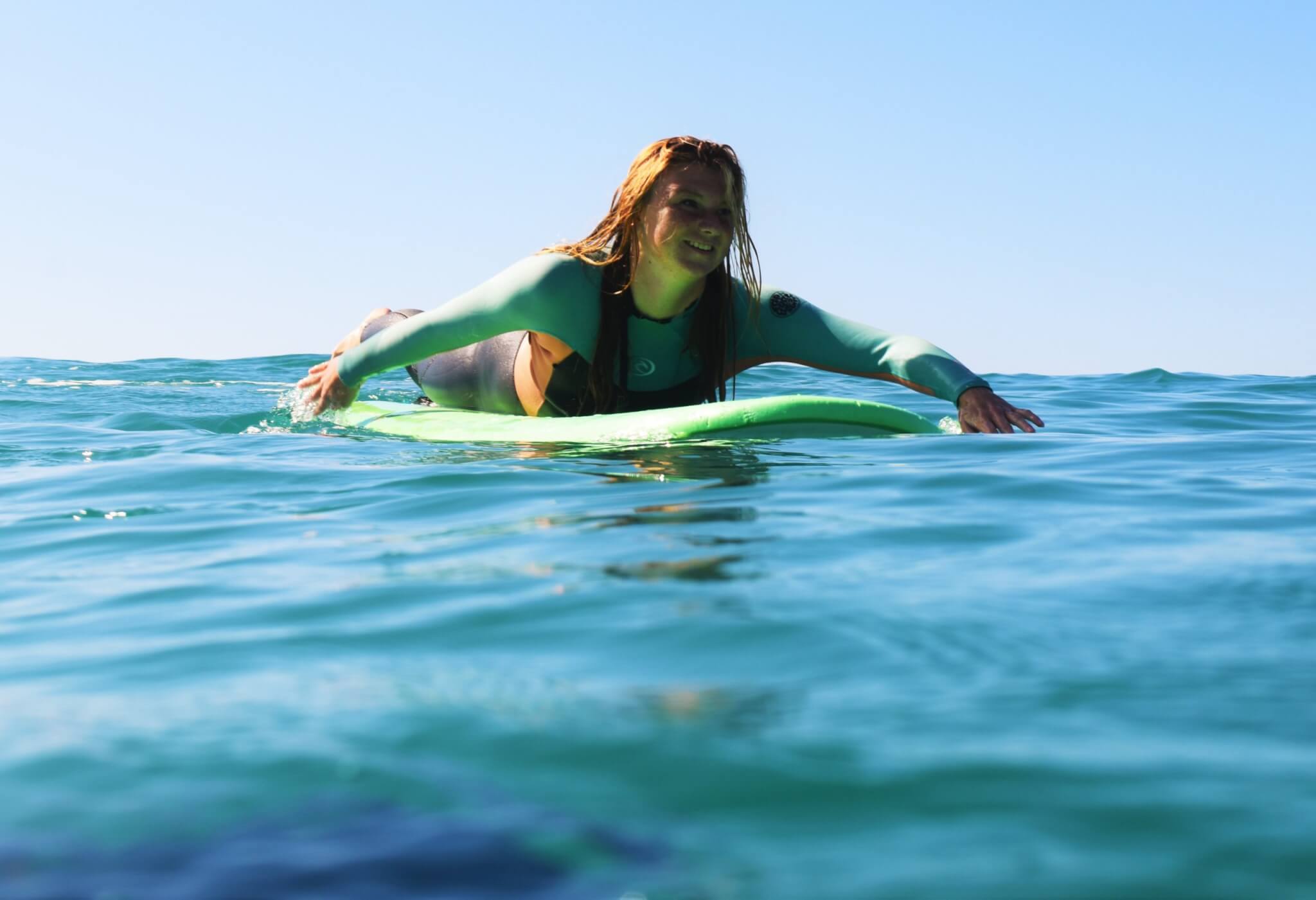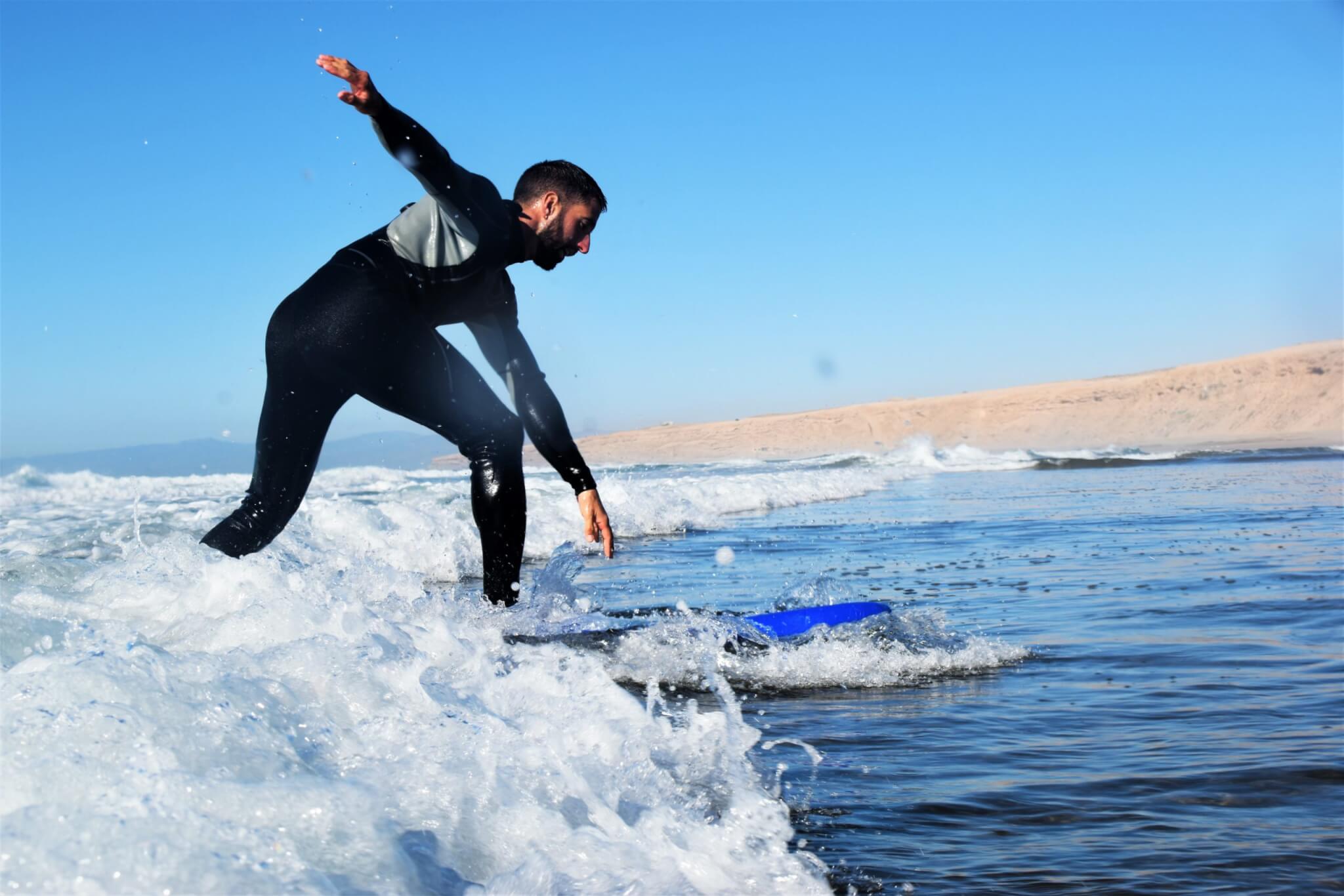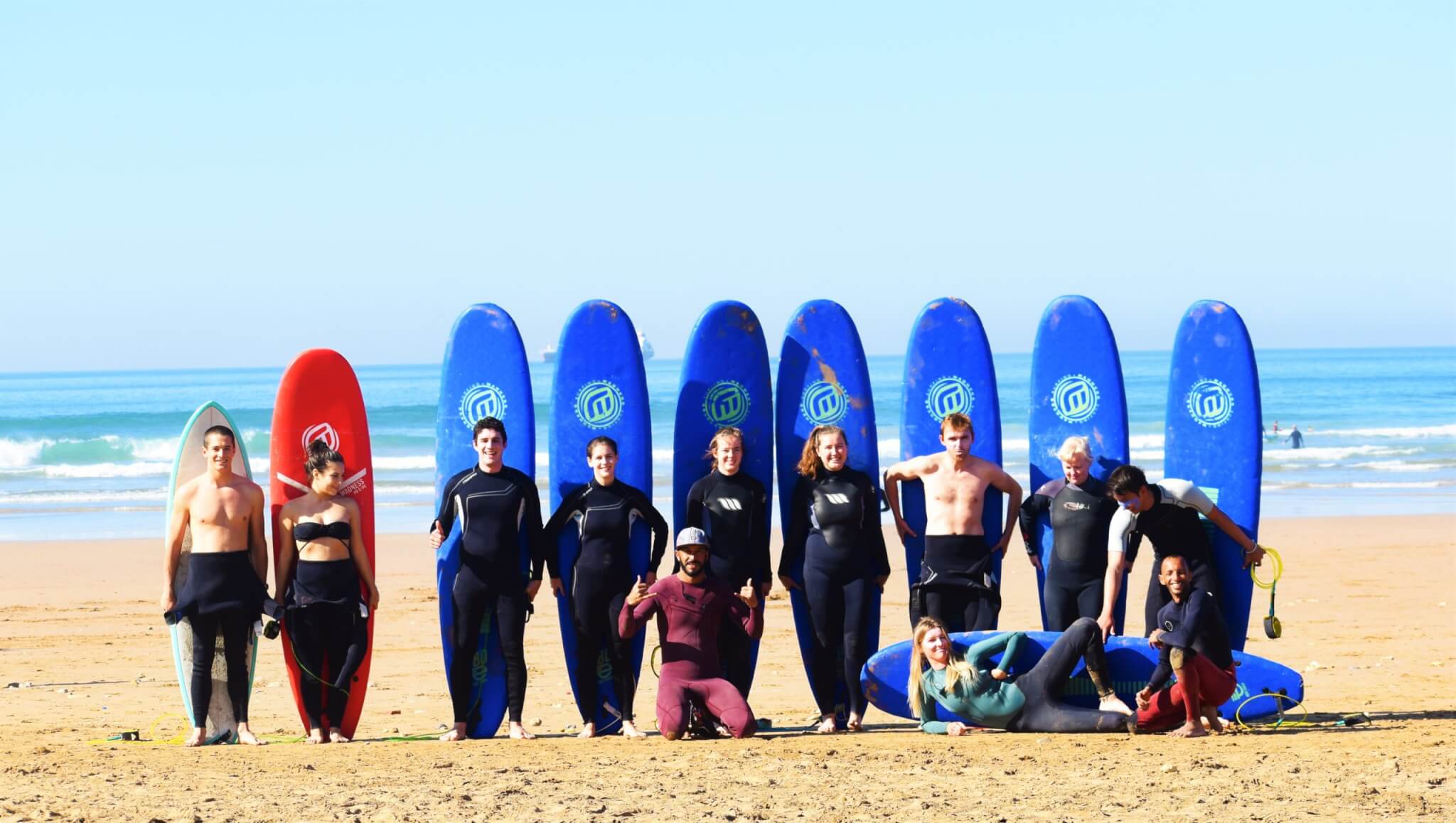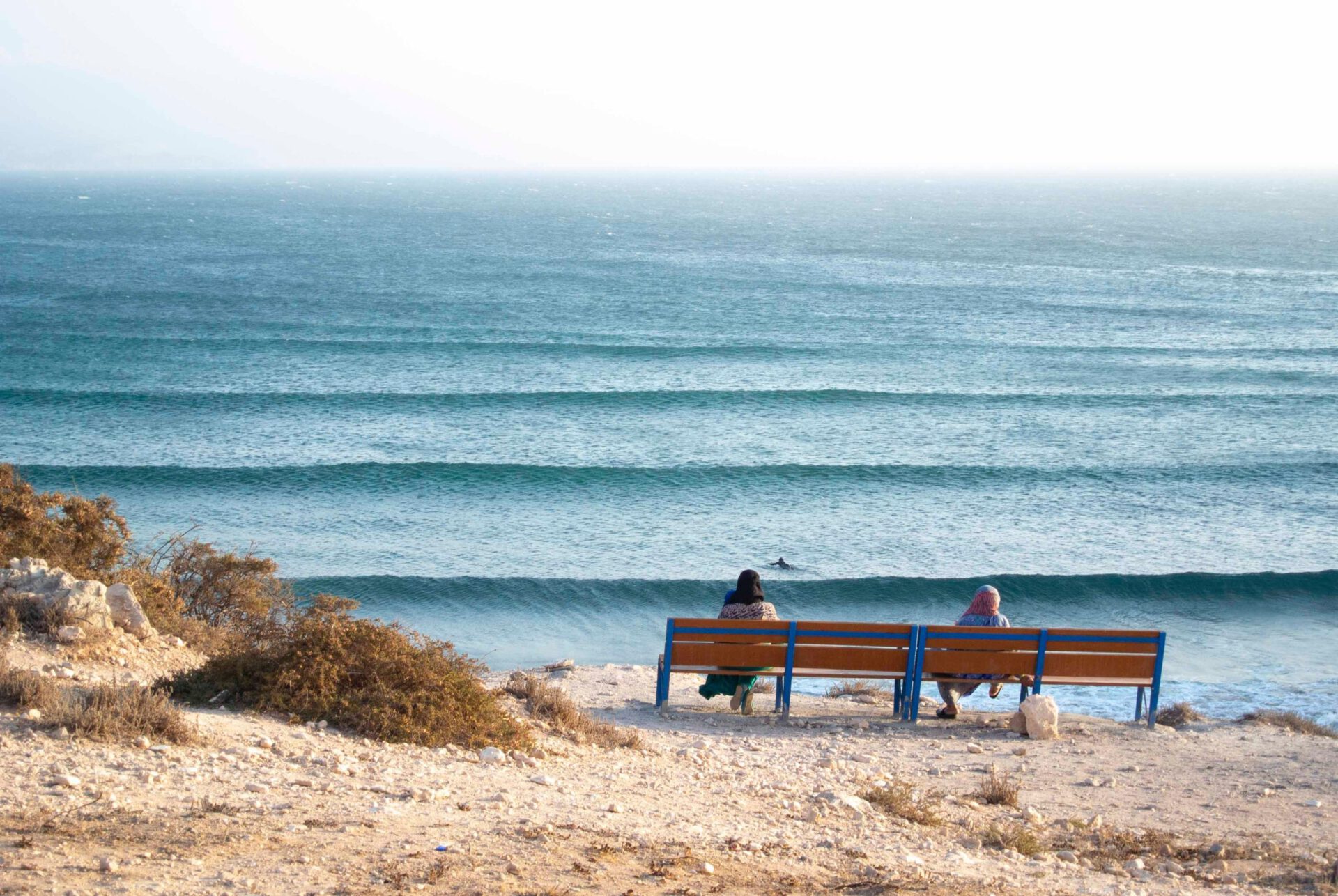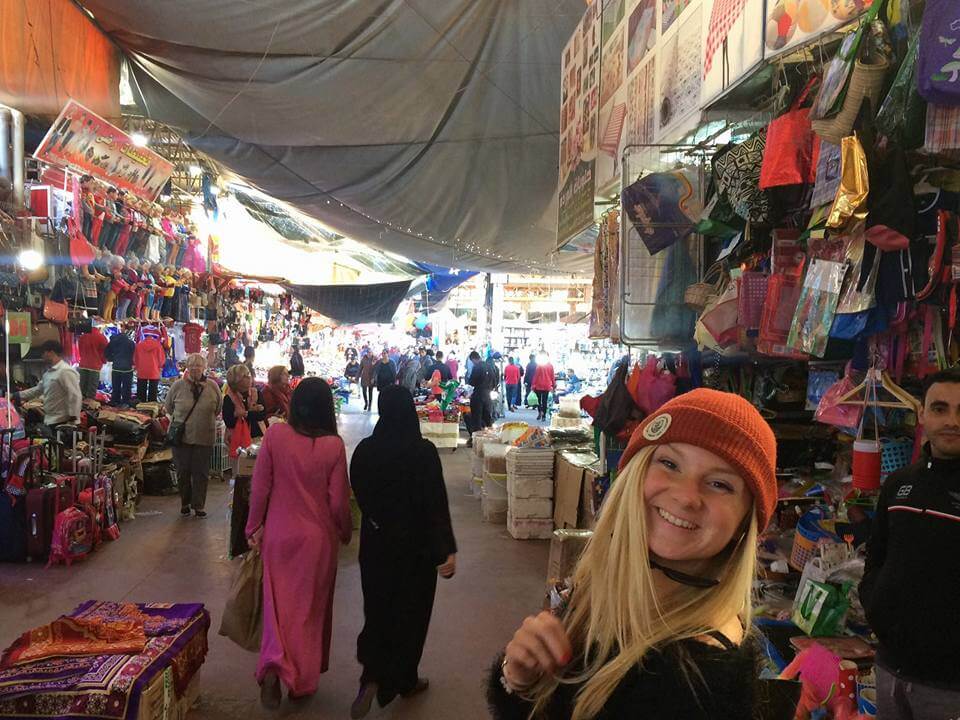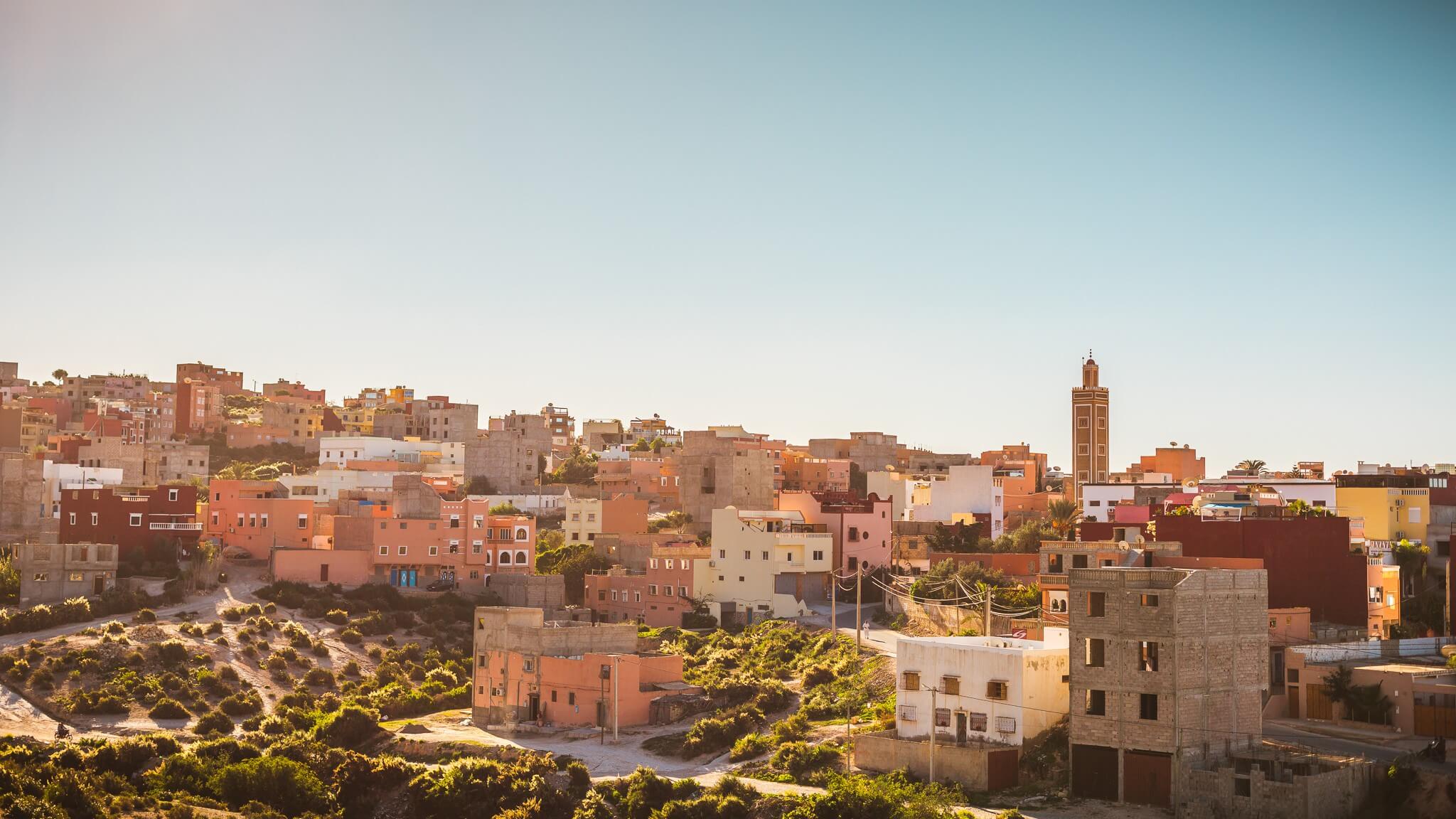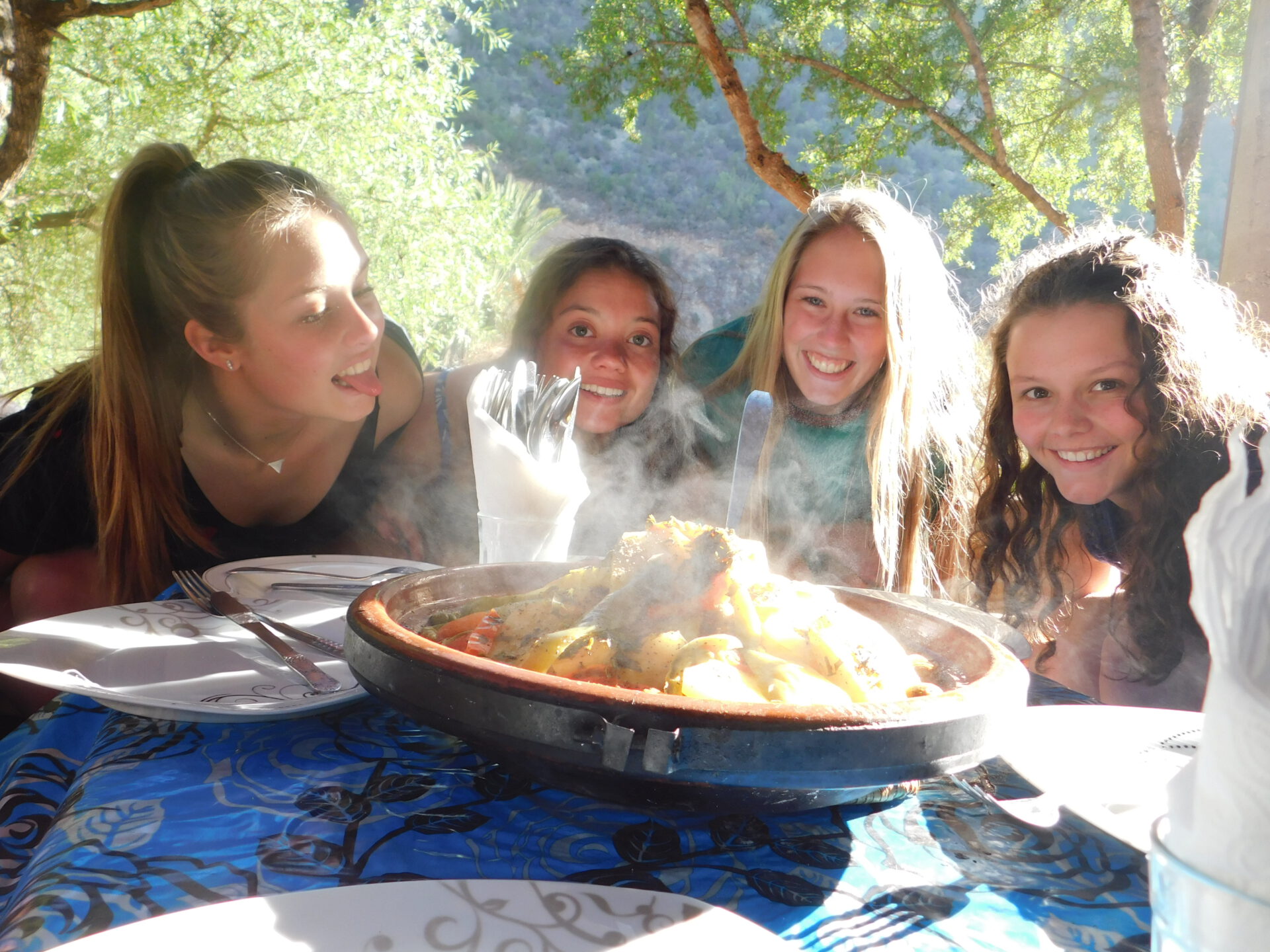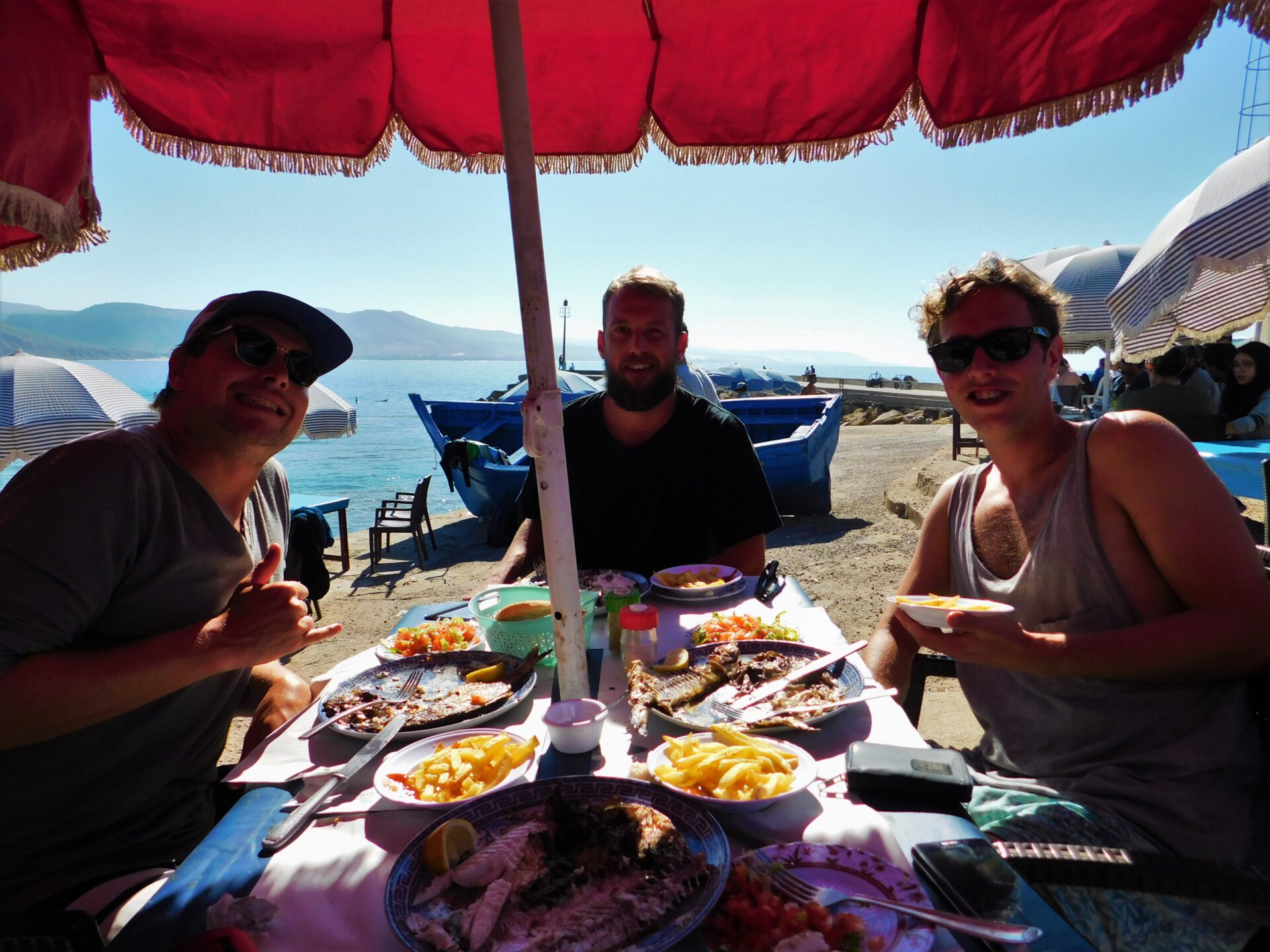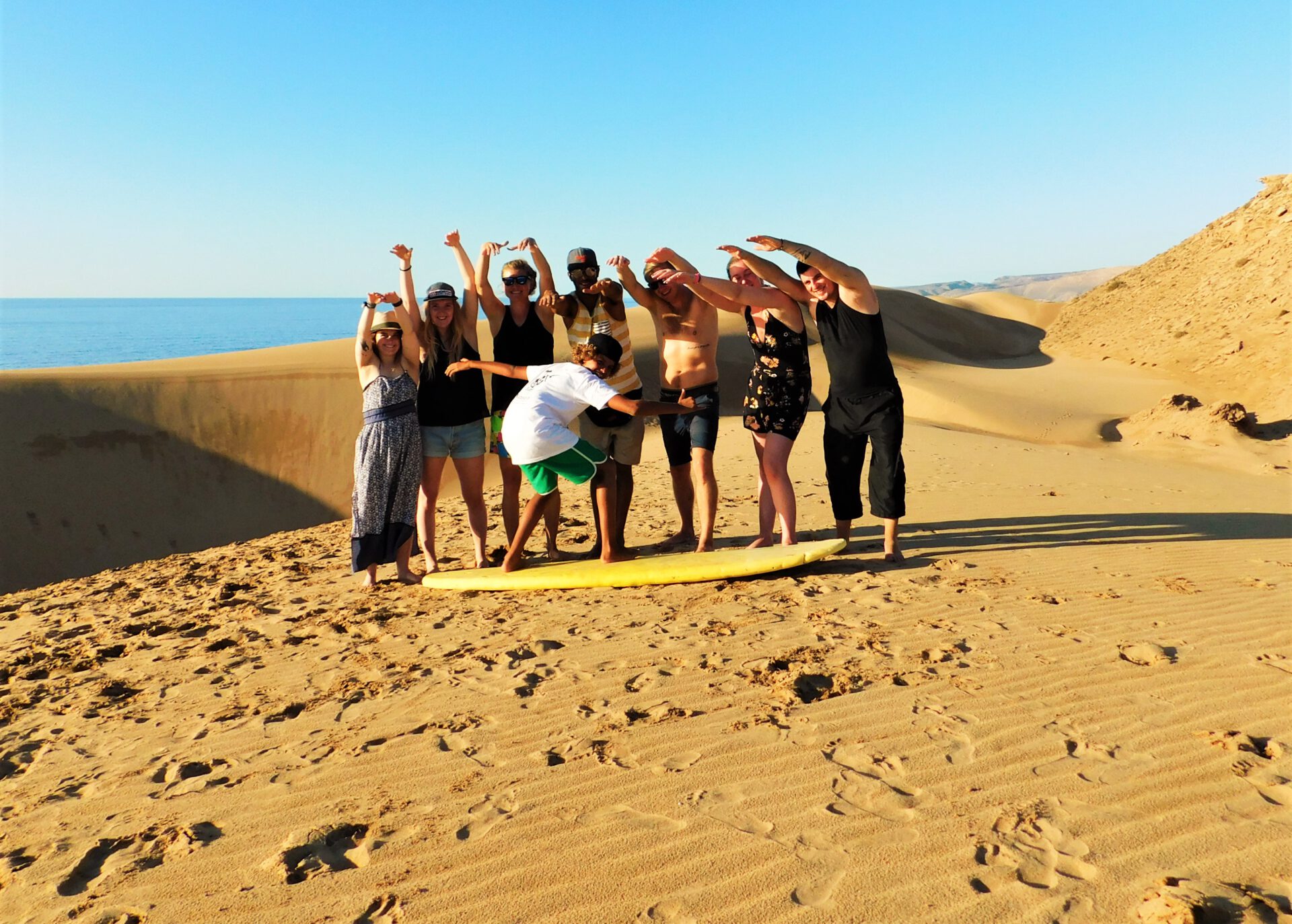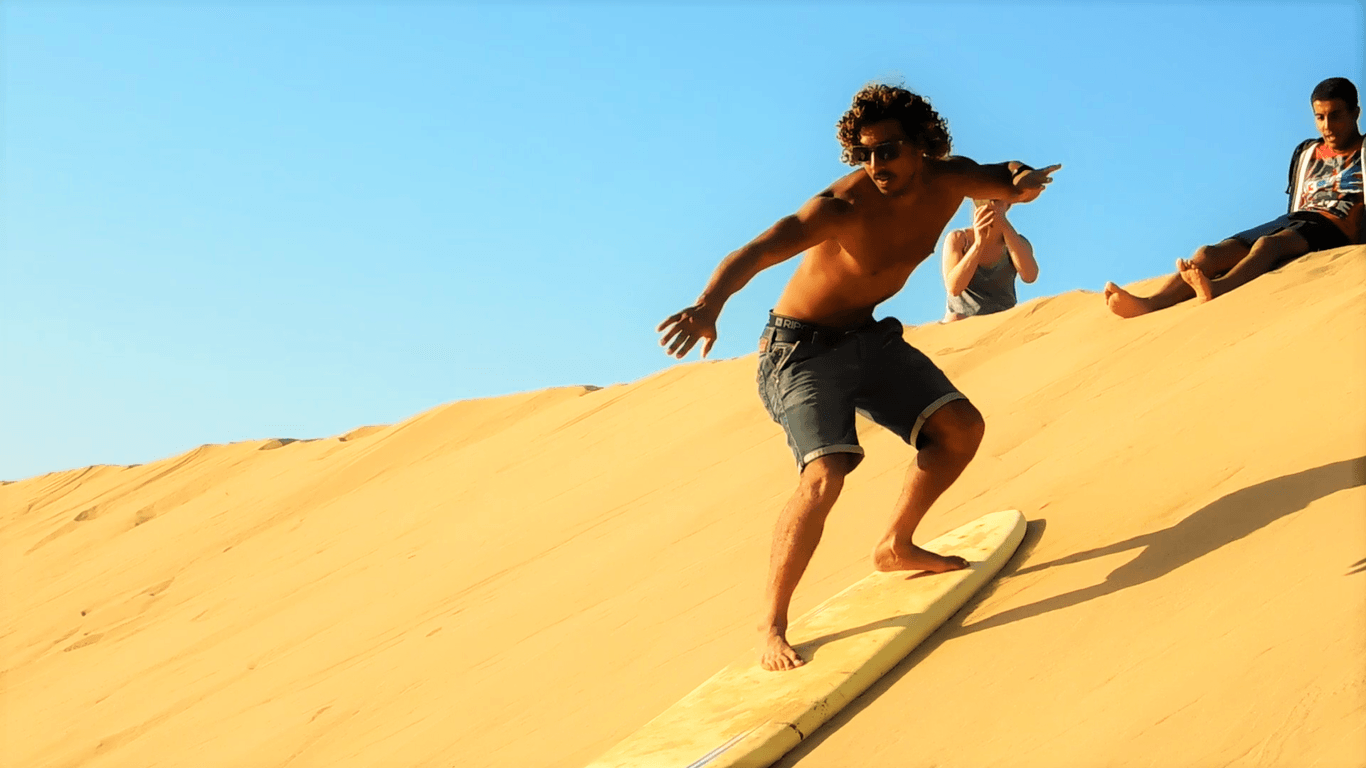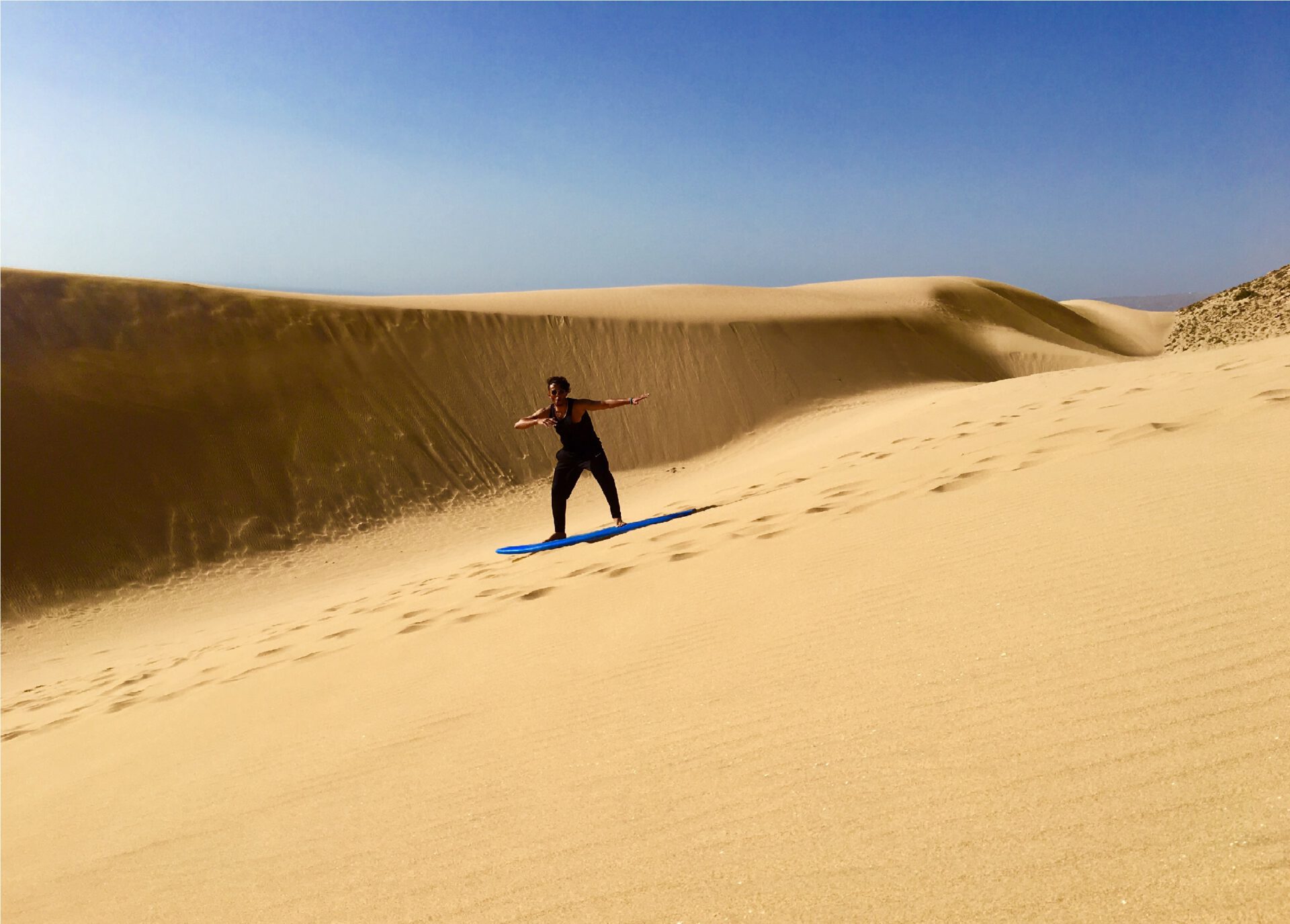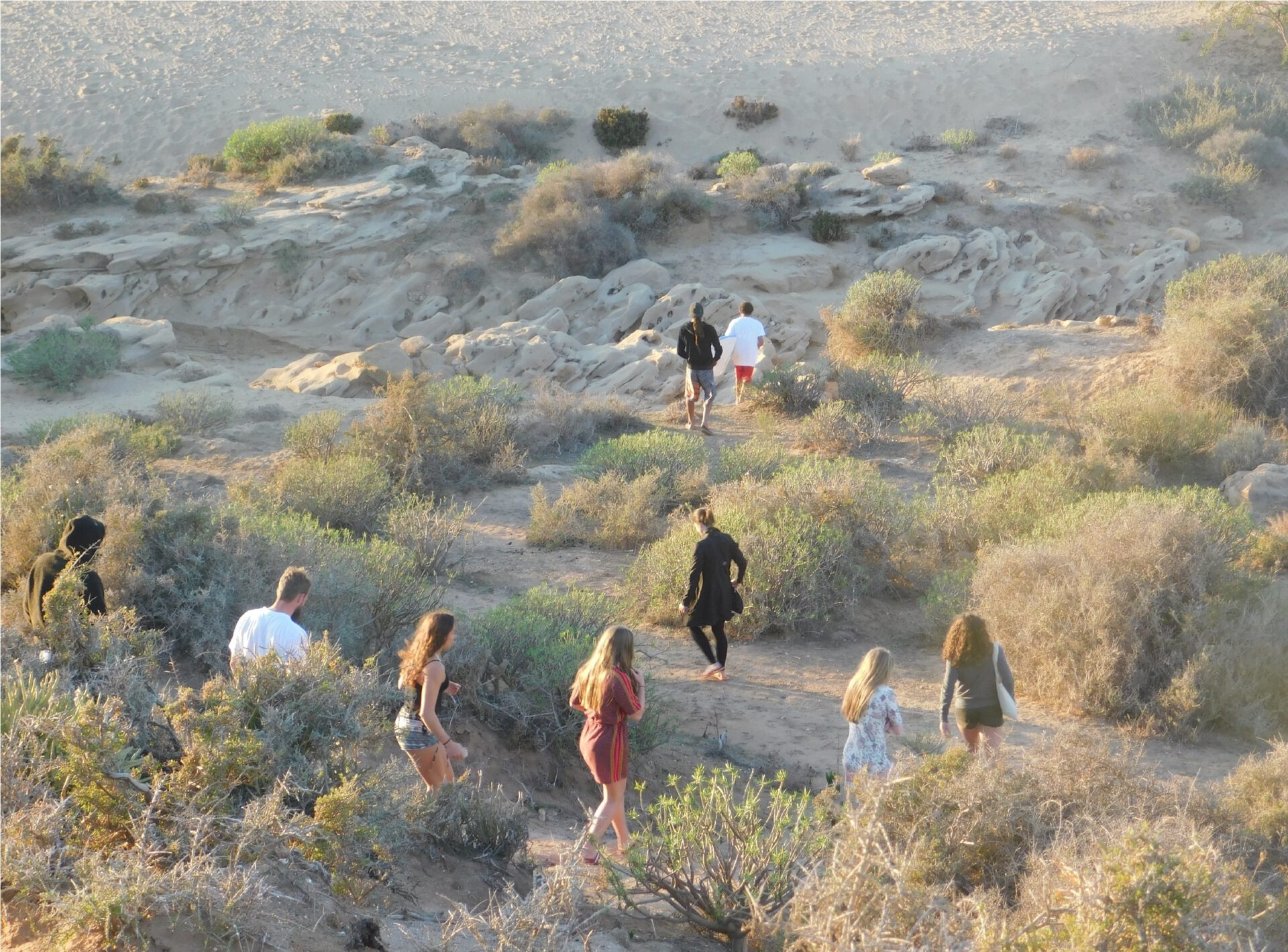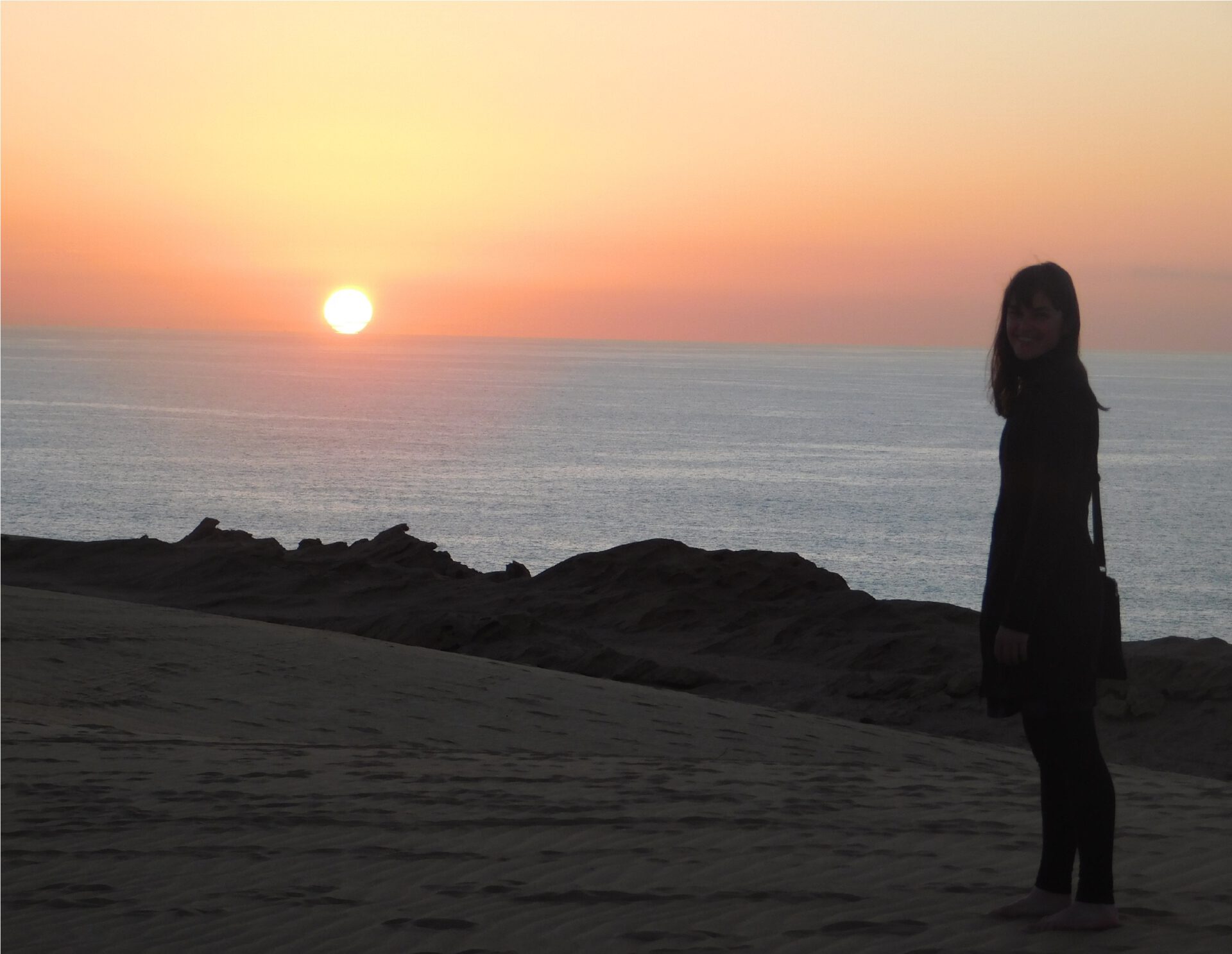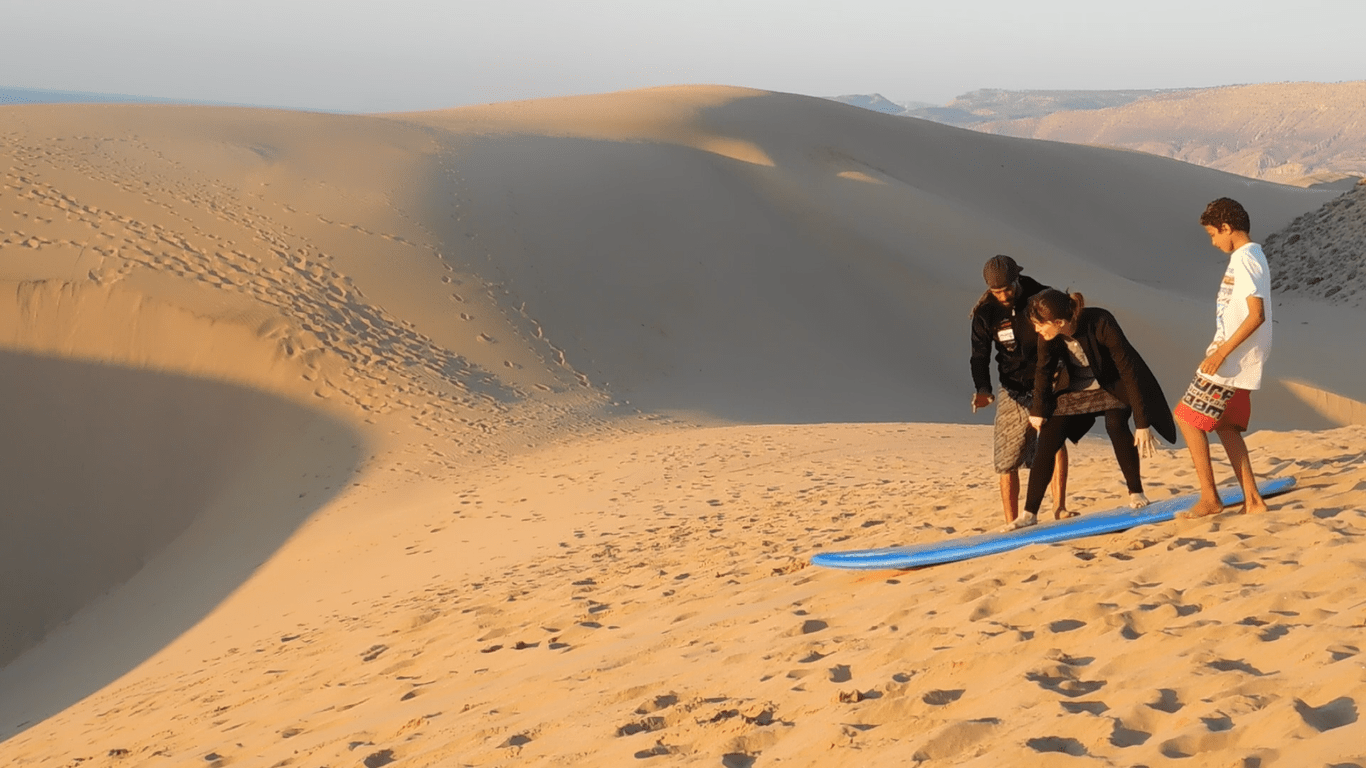 A surfadventure in Taghazout is waiting for you!
Adventures and activities in Morocco are waiting for you in this holiday!
Morocco is a fantastic destination if you want to go on an outdoor, active and adventure holiday! The raw nature and collorful culture offers a great combination to explore. 
Our accommodation is located on the edge where Sahara and High Atlas mountains meets the ocean. 
That is why there is so much to do!
In the mountains you can go hiking, cliffjumping in Paradise Valley
Sandboarding in the Small Sahara
Surfing in the ocean
Snorkeling and more!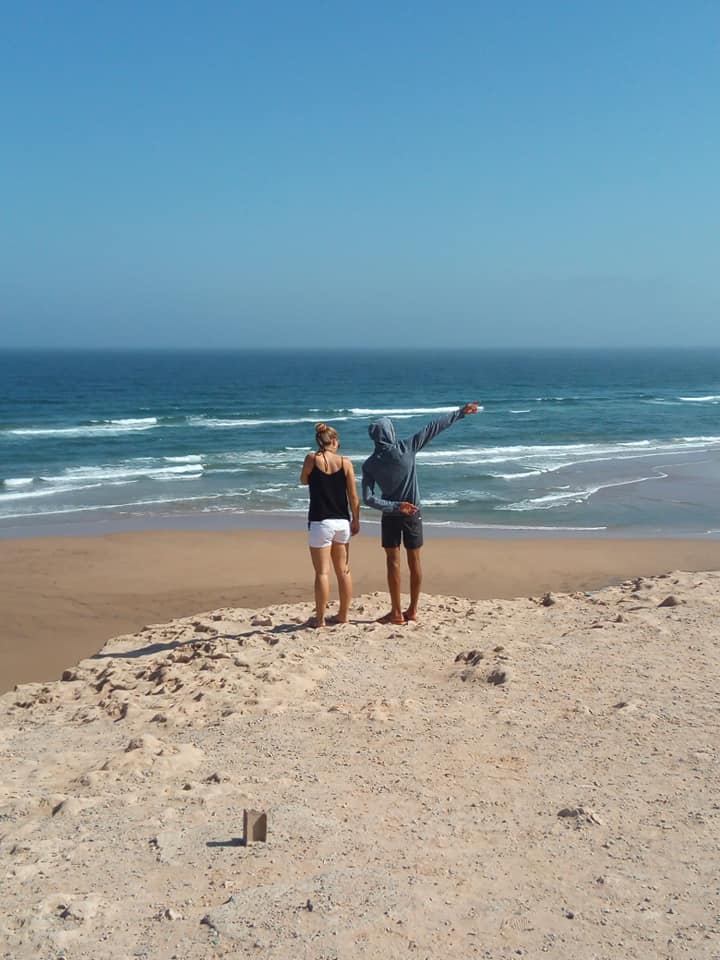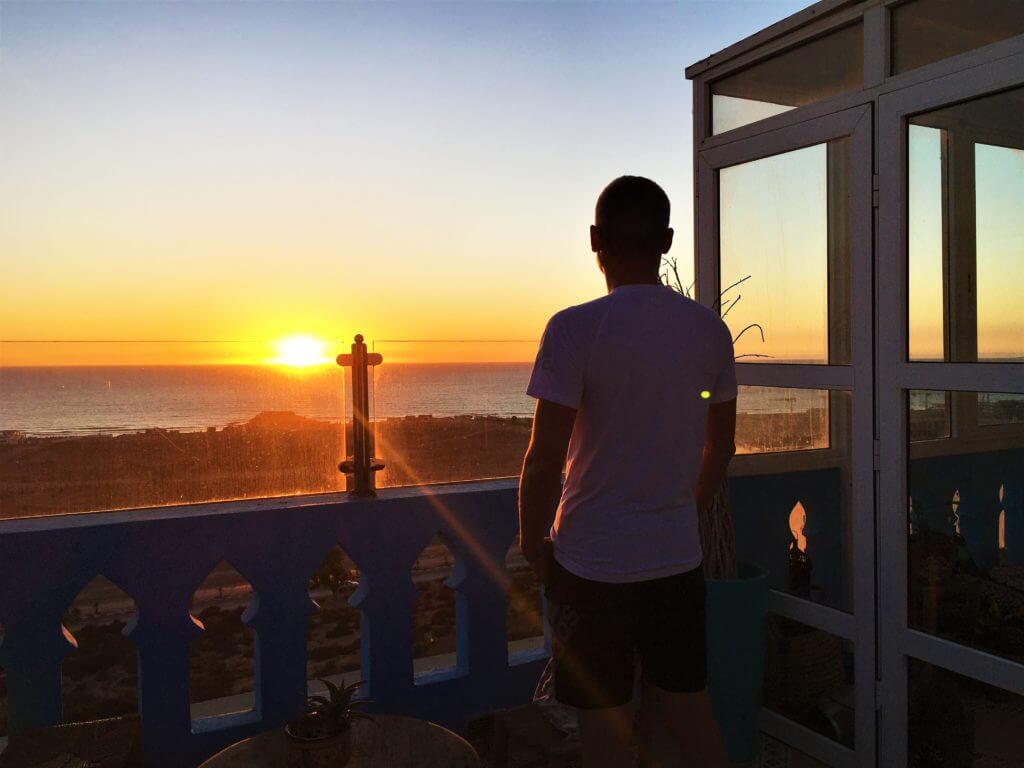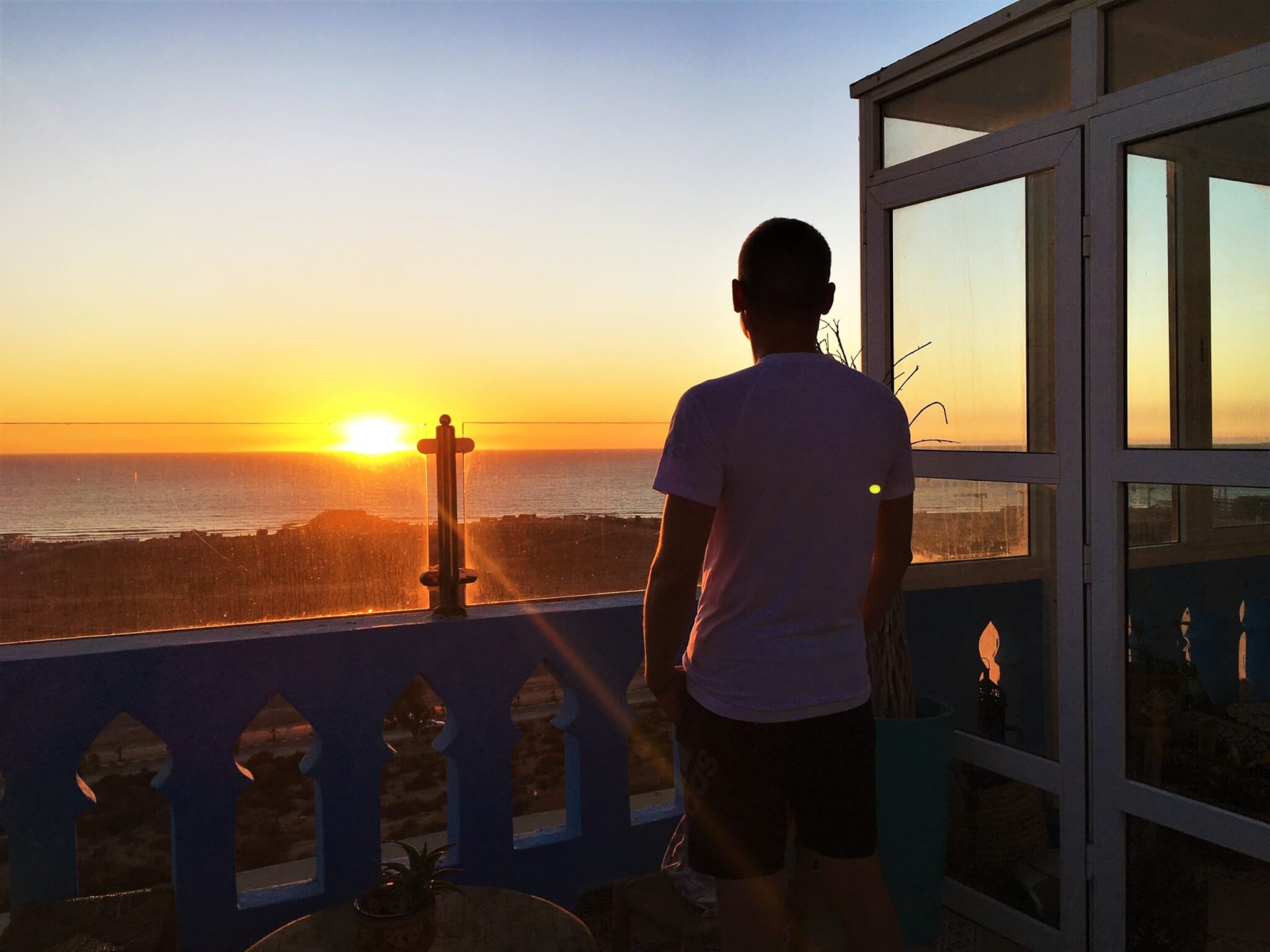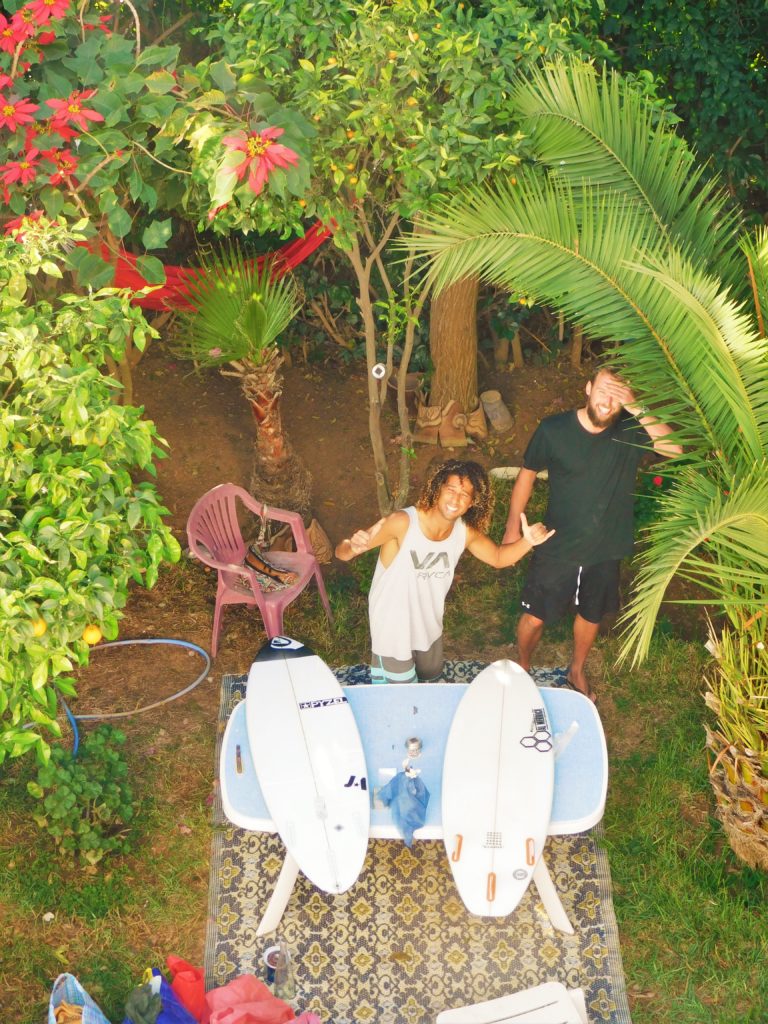 The accommodation for your adventure holiday to Morocco
Welcome in our small and cozy surfcamp on the Southcoast of Morocco: in Tamraght to be exactly. This accommodation offers the base for a unique and adventure holiday with surfing, cliffjumping, sandboarding and more. With a tropical garden and with just a stunning view over the ocean it is a spectacular place to stay.
The complete house is decorated in Moroccan style and has from every floor and room view over the ocean: check the waves from your bed! 🙂
The rooms
All rooms have European beds, closets, and hot showers. Also the rooms have their unique traditional moroccan style. Enjoy the beautiful common areas such as the rooftop terrace. Watch the sunset while drinking a Moroccan tea and meeting other like-minded surfers. Also you definitely need to try our fresh made delicious smoothies that our surfcamp restaurant is offering!
The surfcamp facilities
fantastic view over the ocean! Check the waves from your bed!
Small homestay where you get to know the staff and the guests
Daily fun activities witch you can join (Yoga, sandboarding, henna night etc.)
A tropical garden: relax in our hammocks or eat some oranges from the trees!
Our surfcamp restaurant is offering meals and delicious drinks all day long
A very happy and motivated team that is eager to share their deep passion of surfing and yoga with you!
The accommodation includes:
WiFi in the whole surfcamp
Clean towels & linen are provided
24/7 happy hosts available that helps you out with everything
Daily delicious breakfast on the rooftop
Unlimited using of all surfcamp services
Choose between a shared room or private room
Lot's of nice evening activities to join!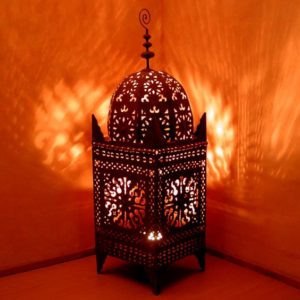 Stay in this beautiful rooms
Our surf house is located at the coastline of Tamraght, A stone's throw away from world class beach breaks like Devils Rock and Banana beach.
This is the experience of others!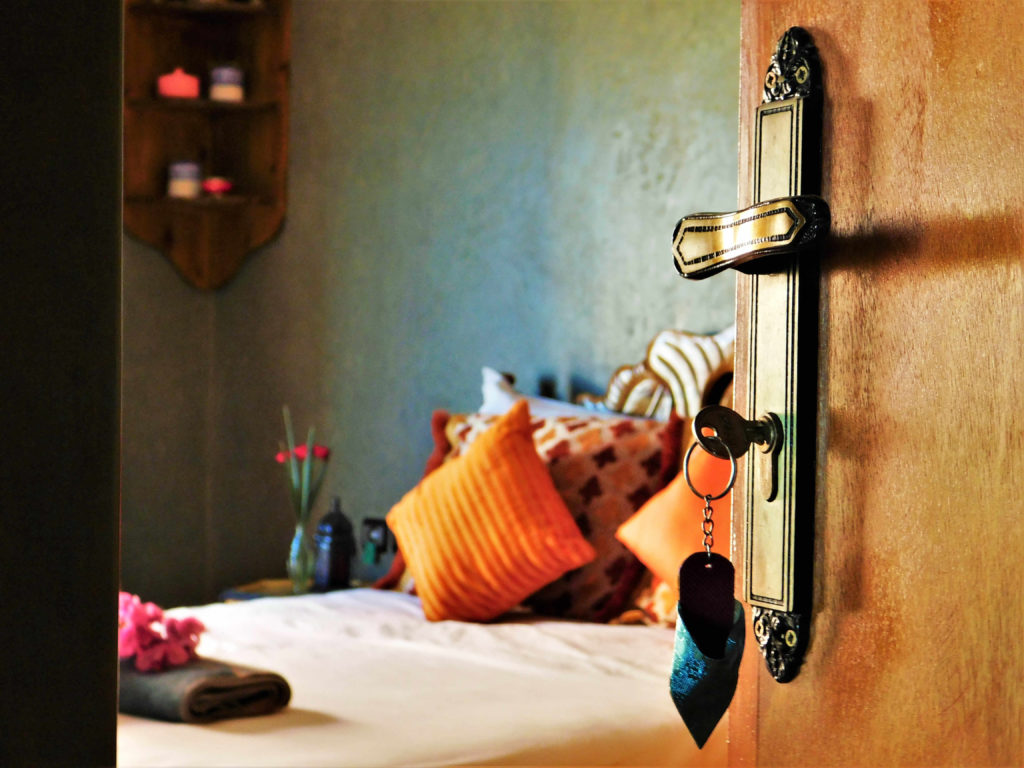 This is by far my favorite place to stay at in Morocco. The view is to die for and sometimes they cook delicious dinner. They have surf lessons and adventure tours in my adventure surf holiday to Morocco. I'd recommend surf paradise Morocco to anyone!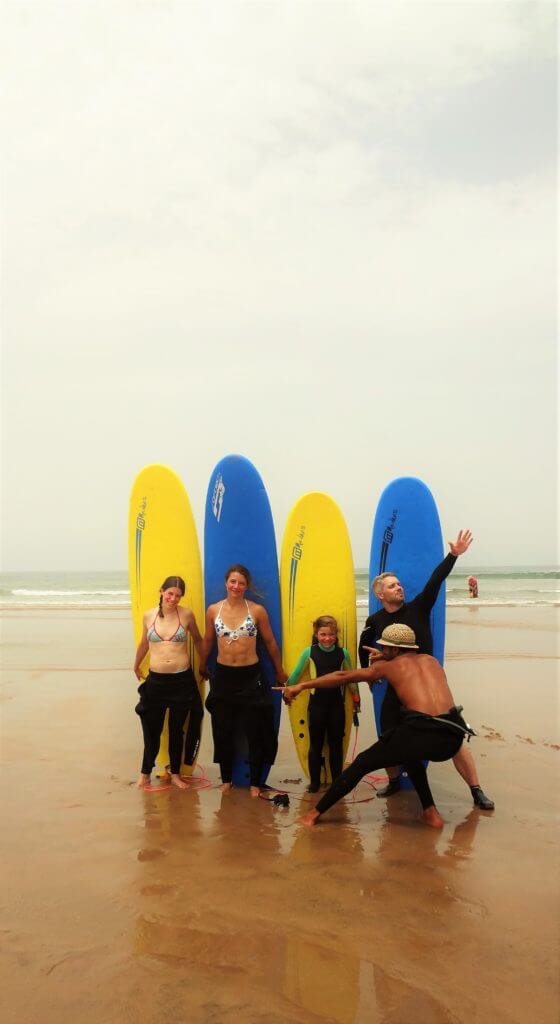 Zouhir and Suzanne are awesome hosts...Nothing is to much bother. Great food and terrace bbq. Surf trips to uncrowded waves. If you're thinking of a trip to Morocco this is place to stay...3rd trip staying with them and will be many more😎😎🏄‍♂️🏄‍♂️
A yoga and Surf retreat. Relax and rewind and find yourself in paradise.