Cheap surfcamp in Morocco
Looking for a surfholiday to a surfcamp on a budget?
Cheap surfcamp in Morocco!
Maybe let's not say cheap because it sounds not so classy but are you looking for a surfholiday on your tight budget?
We at Surf Paradise Morocco know that surfers like to go on a surf trip and preferably as often and as affordable as possible!
That is why we offer a number of options for surftrips that will not hurt in your wallet so much. And let's get it straight: your next surftrip to Morocco was never so close-by!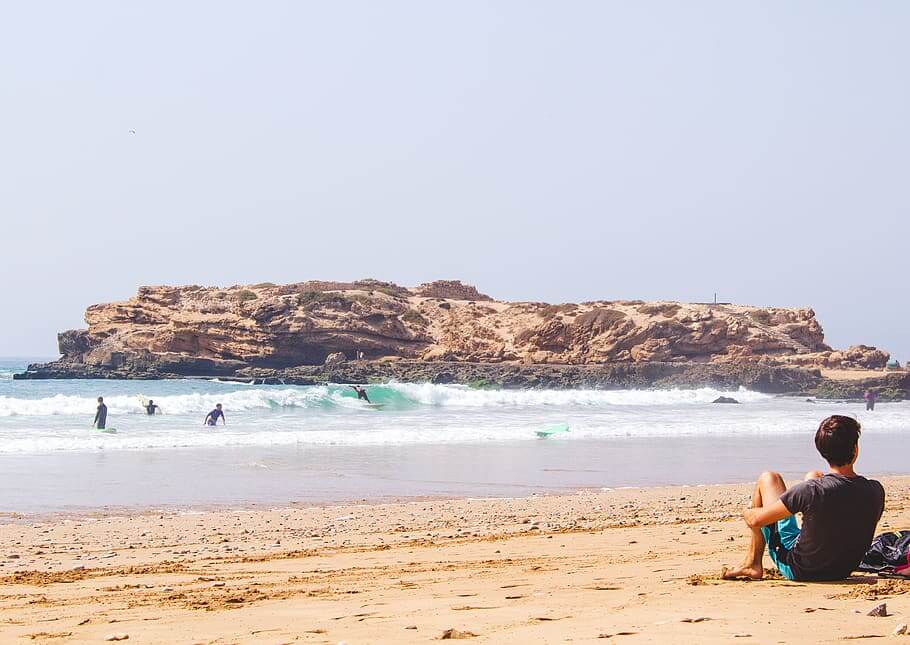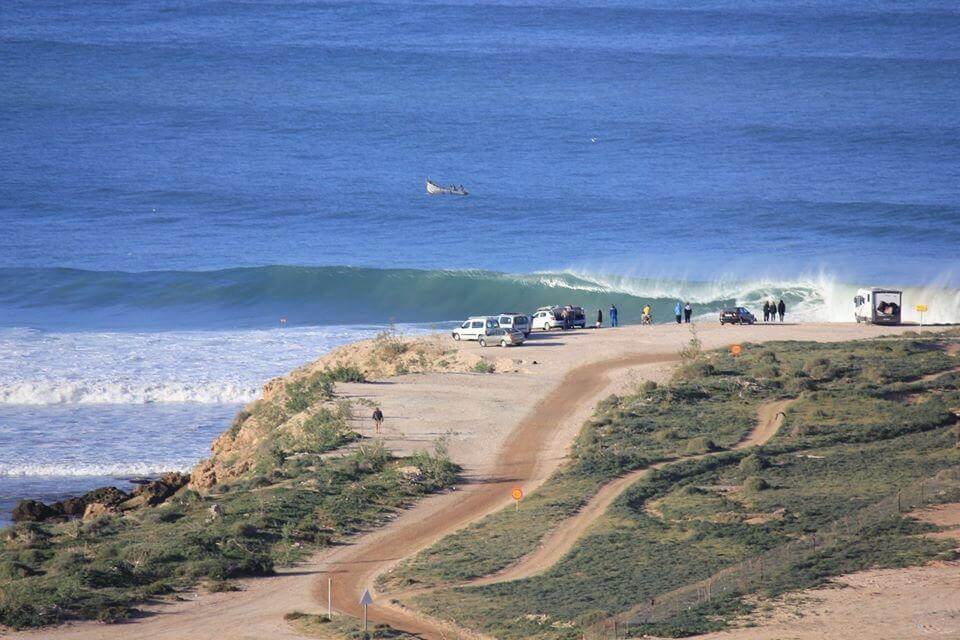 Surf & Stay holiday - Cheap surf holiday to Moroccco
Traveling on a budget as surfer can be a challenge because surfing is an expensive sport. But at the surfcamp Surf Paradise Morocco, close to Agadir and Taghazout we have a great option for surfers on a budget!
The Surf and Stay holiday is a budget option for surfers that like to visit the surfcamp and arrange their own dinners and extra activities. Surflessons and accommodation + breakfast and lunches are included. If you also choose to stay in the shared room you don't spend any extra costs on accommodation!
In Morocco it is not difficult to find cheap options for a dinner at a restaurant. For 5 euro per person you can already eat. Also extra activities and transport can easily be arranged with local transports.
There are plenty of option if you are looking for cheap flights to Morocco. There are many low cost airlines that fly to Morocco. If you want to visit the surfcamp it is best to fly to Agadir Airport (AGA). From Agadir airport it is around 1 hour traveling to the surfcamp. 
If you can't find afordable flights to Agadir Airport from your homecountry it is possible to fly to Marrakesh (RAK). From here you can travel with public transport (busses) to Taghazout. 
Saving money on your flight is essential if you want to go on a cheap holiday. The best is to book early to secure cheaper tickets. Another option is to wait till there are discount weeks on the airlines that are flying to Agadir.
Also very important when looking for flighttickets is to be flexible with your arrival date and departure date, and always check the bagage fees of the airline in advance.
Number 1. surfcamp in Tamraght
Cheap surflessons in Morocco
If you are traveling to Morocco for learning how to surf, and if this are your first surflessons, I wouldn't skimp on good surf lessons.
There are many uncertified surf teachers in Morocco who, despite not surfing well themselves, want to get their money out of it.
Safety
First, you never want to compromise your own safety. Surfing can be a dangerous sport and the surf instructor is there to ensure your safety. All certified surf instructors have knowledge of dangerous currents, dangers of different seabeds such as reefs, first aid and rescue swimming, CPR, the dangers of poor water quality, the dangers of misuse of materials, surfing with other local surfers and so on.
Learning techniques
In addition, it would be a shame if you were taught the basics of surfing in the wrong way, causing you difficulties in further stages of surfing. Learning to surf with the wrong techniques will make surfing more difficult to learn aswell.
So no matter how nice a surfer may seem, there are super good and cheap options in surf camps that seem a bit more expensive at first, but are definitely worth the money!
Go cheap for a surflesson package!
Many
surfschools
like us offer discount if you take multiple surflessons or come with multiple people in the same time. So it is smart to take extra surflessons and find friends who want to go surfing with you!
Some extra tips to compare the quality of the surflessons in the surfcamps:
Ask if all surfinstructors are qualified surfinstructors
Ask how long you will surf during a surfday and how long the surfinstructor will be with you in the water
Check if surf equipment is included in the price
Check if transport to the surfspots are included in the price or if you have to walk yourself to the beach
Does the surflessons take place on the same surfspot every day or do you visit every day another surfspot to practice different waves and find the best swells?
How big are the groups? Smaller groups are always better so you'll have space in the water
How much surfers per surfinstructor? There is a maximum of 8 persons per surfinstructor. At Surf Paradise Morocco we surf never with more than 6 surfers per surfinstructor
Are the different levels of surfers separated?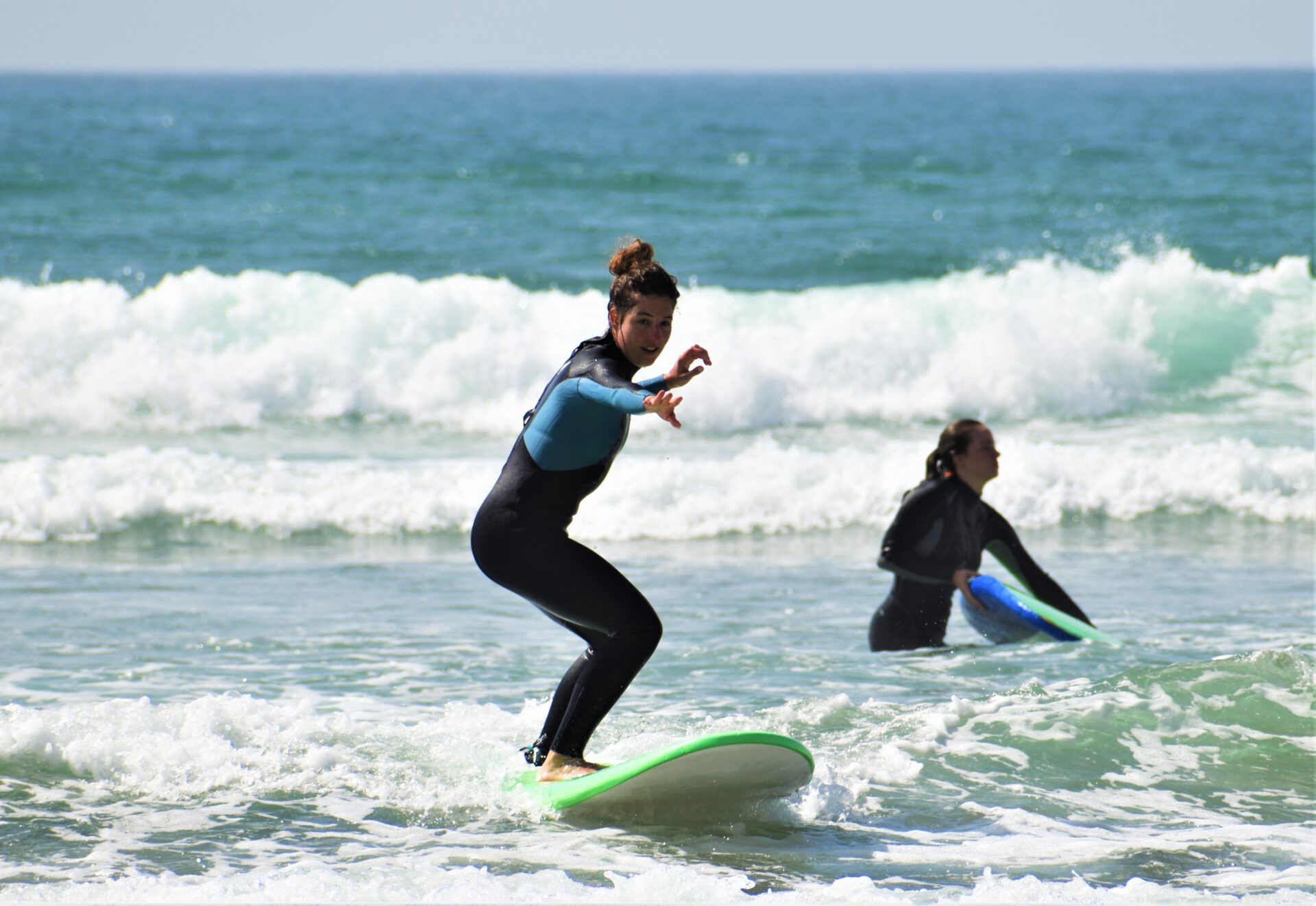 Extra tips for a cheap surftrip to Morocco
If you are traveling on a budget then you are in Tamraght on the right place! There are plenty of options if you want to surf in Tamraght on a budget. There are a few surfcamps that offering surf packages for reasonable prices. You can also consider to organise your trip by yourself and book an accommodation in Tamraght on Airbnb. 
You can find several surfschools that offering surflessons for beginners or surflessons for higher levels, or you can just rent a surfboard and wetsuit to go surfing yourself. If you want to go surfing by yourself I recommend you to rent a car to discover surfspots in the area aswell. You can rent a car starting of 20 EUR per day!
Also foods are not expensive in Tamraght. You can order a dinner with drinks and dessert in a restaurant for around 5/15 EUR per person.
What is the best surf season in Morocco?
Nmr #1 Surfcamp in Tamraght
Our surf house is located at the coastline of Tamraght, A stone's throw away from world class beach breaks like Devils Rock and Banana beach.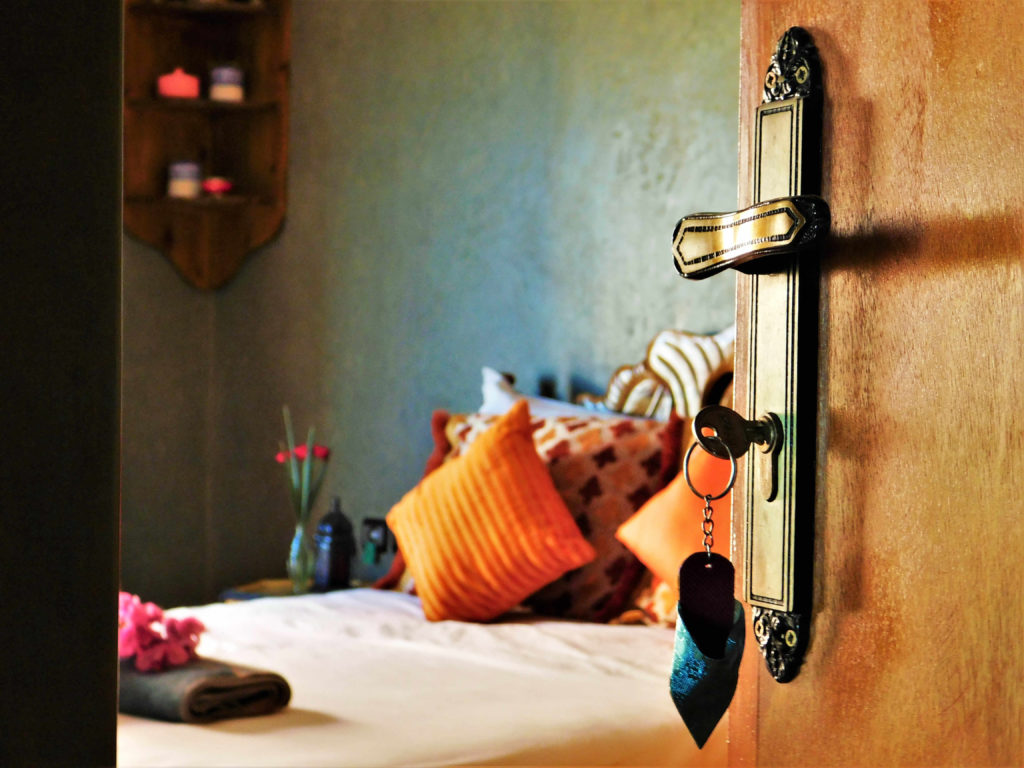 This is by far my favorite place to stay at in Morocco. The view is to die for and sometimes they cook delicious dinner. They have surf lessons and adventure tours. I'd recommend surf paradise Morocco to anyone!
Learn to surf package deals
We know you are ready for your next surfadventure. So here we have amazing packages for you as beginner or intermediate surfer to get you in the ocean as much as possible!
Everybody is different so choose your own perfect option: single surflessons or complete packages