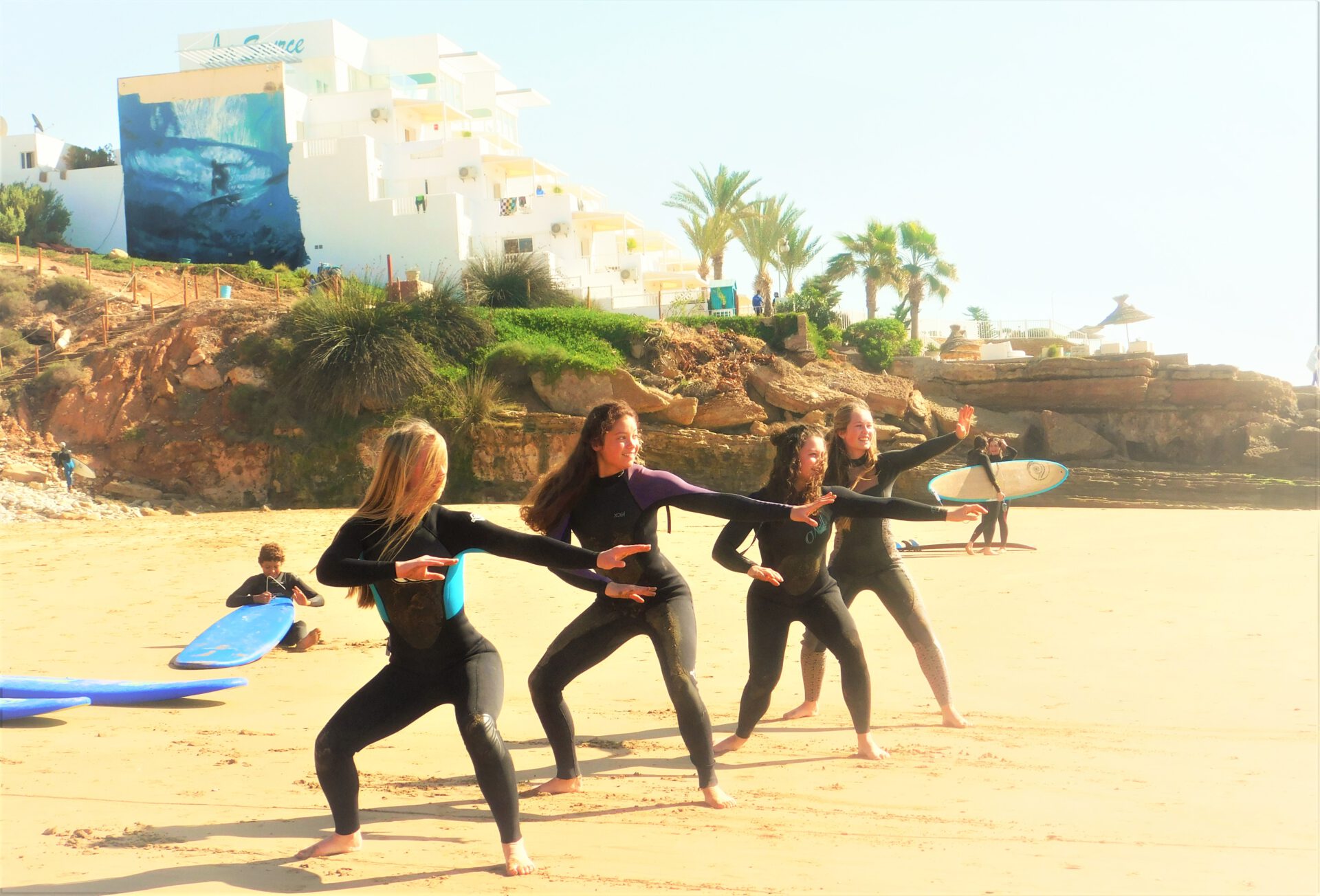 We would love to give you your first fantastic surfexperience. Surfing is our passion, our job and our life, and we are delighted to show you all of it! 
You will get the best instructors possible! Get professional surflessons from A Moroccan surfchampion: Zouhir Houmay and ISA certificated surfinstructors.
Learn to surf in 3 easy steps: Our 3step method is approachable for everyone… yes also for you!
Small groups sorted on surflevel, so the lessons are focused on what you need. Maximum 6 students per surfinstructor.
Most of the time we don't surf on the most nearby beach but daily we're searching for the perfect waves for you: Perfect conditions on the Moroccan coast line make it much easier to progress!
We use great quality of sufttop surfboards, that suits your size. This make sure that your learning progress will go faster and it is easier to catch a wave and to take your balance.
Our new wetsuits are perfect for the ocean conditions in this area. Stay warm so you can practice longer without getting muscle strain.