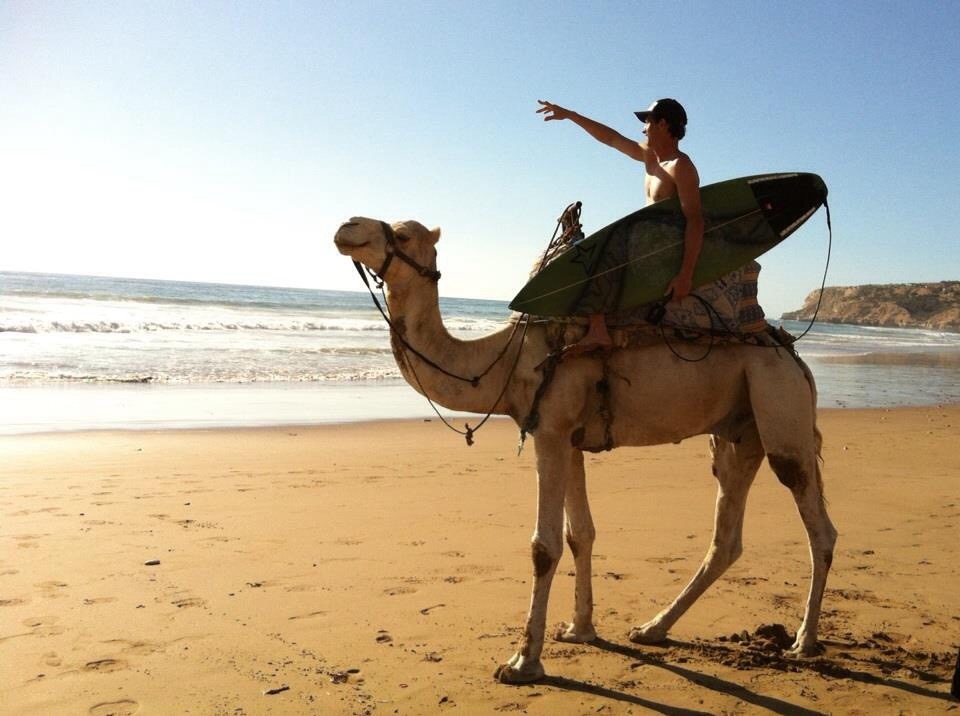 Taghazout, the perfect surfdestination!
Waves keep rolling in while the sun is setting. Just 5 minutes from our surfhotel you find surfspot Banana beach. And there are up to 40 different surfspots arround the arrea! Life if easy here. The layed back and relaxed vibes in this towns is what it makes it so attractive for surfers and hippy's. 
I'm sure you did never see fishersvillages like Taghazout before, It is all about surfing here! When it is getting colder in Europe, then the sun is brighter then ever in Morocco. In winter time the temprature doesn't drop under 20 degrees. You will also like the watertemprature in wintertime that is around 17degrees. You can wear your 3:2 wetsuit! 
While the summer offers a small swell for beginners and intermediates, the winter brings a strong swell to Morocco from the Atlantic ocean.
The Moroccan surfers lifestyle is a great way of living,
and we are happy to show you all the best parts of it!