The best surfspots in Morocco
On your surfholiday to Morocco you don't wanna miss a thing! Follow this guide to surf the best spots you will ever find! Surf on the most famous surfspots but also the unknown and secret surfspots in Morocco! Have fun!
The area of Taghazout and Tamraght are surrounded by many worldclass surfbreaks. A surfmap filled with surfspots within 30 minutes driving. There is for everyone a wave in this area!
Imsouane is a small fishersvillage 1,5 hour from Tamraght. Imesouane has one of the longest waves of Morocco and of Africa. According to locals there is a wave in La Bay that is rolling trough the bay for almost 2 minutes! Imesouane is also blessed with onther perfect surfspots: La Cathedrale. only 2 minutes away from La Bay!
Cathedral:
this surfspot works consistently throughout the year. The mix of groundswells and windswells and the ideal swell direction is from the northwest. The beach breaks favor lefts. Almost never too busy.

La Bay:
"La Bay" has the longest waves of Morocco. If the swell is enough the waves are rolling down the coast into the beach. The easy right-handers can roll down for more than three kilometers! This makes this spot a true heaven for longboarders. This waves are also great if you would like to learn how to surf or take your first green waves.
This beautiful beachbreak surfspot can be found at a 30-minute drive from our surf camp. The wide view, the small Sahara in the background and the wild waves will certainly impress you. This surf spot is almost never crowded because it is further away from the route. Tamri is a perfect place to go if you are looking for a strong swell. Even if it is 'flat' almost everywhere, you can find nice waves here. However, if there is a swell in Tamraght and Taghazout, one can avoid this surf spot better, because of the strong current the spot can be dangerous.
You can find here normally a great left hander off the sand bank in front of the cliffs, one of the few left-handers on our coastline!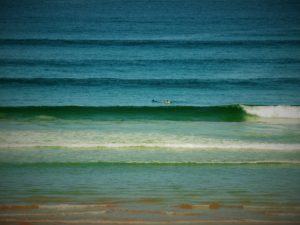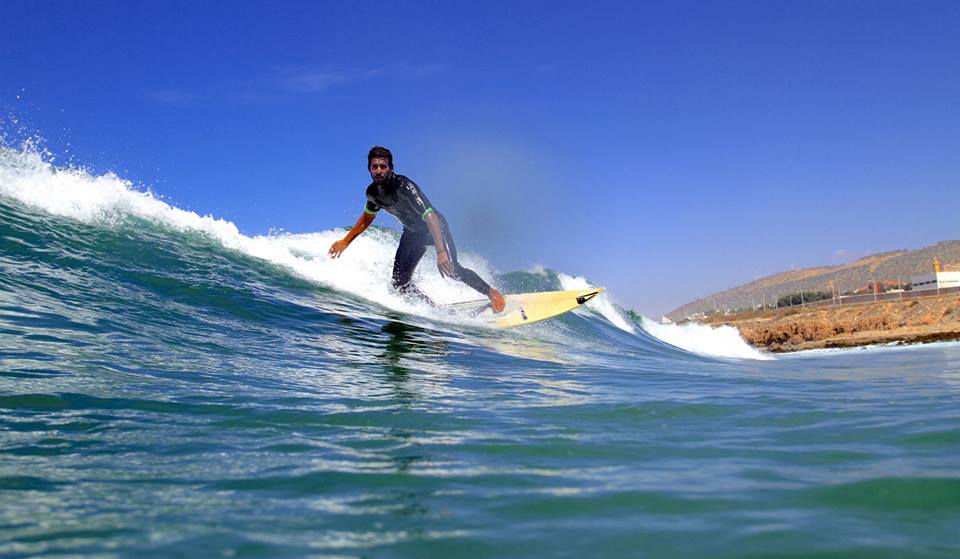 Crocro
2. Banana Beach
3. Anza
4. Devils Rock
5. Camel point
Anza
2. Devils rock
3. La source
4. Imesouane 
5. Tamri
Anchor point
2. Killer point
3. Mysteries
4. Anza
5. Boilers