Surfcamp in Morocco - Experience a surfholiday of a lifetime!
Choose one of our great surfpackages:
Surf Paradise Morocco is offering fantastic one day activities for your holiday in Morocco
As the sun is setting in the ocean and the waves are still rolling in– you find yourself walking back along the coastline to the Surfcamp after a long surfday in Morocco. Let me take you to the South of Morocco, in Taghazout Bay, or Tamraght, Right in front of the Atlantic beaches and World class surf breaks of Morocco, and 3KM from Taghazout center. You will enter the surf & yoga riad of Surf Paradise Morocco. It is the leading surfcamp in Morocco!
This beautiful Surfcamp in Morocco, between the green of the tropical garden with a panoramic oceanview is a place where Surfers, Yogi's and travellers come together for amazing surfholidays. It is in perfect balance between the collorful Moroccan culture and European luxury. On the terrace of the house you can check the waves and share your passion with others while drinking Moroccan tea and watching sunsets.
You can't help smiling about the delightful day you just had in the water, catch some great waves, connected with yourself during the yogaclass, eating dilicious tajines and exploring small hippytown Taghazout with your new surffriends, You just found yourself in Paradise, experiencing an unforgettable surfholiday in Taghazout!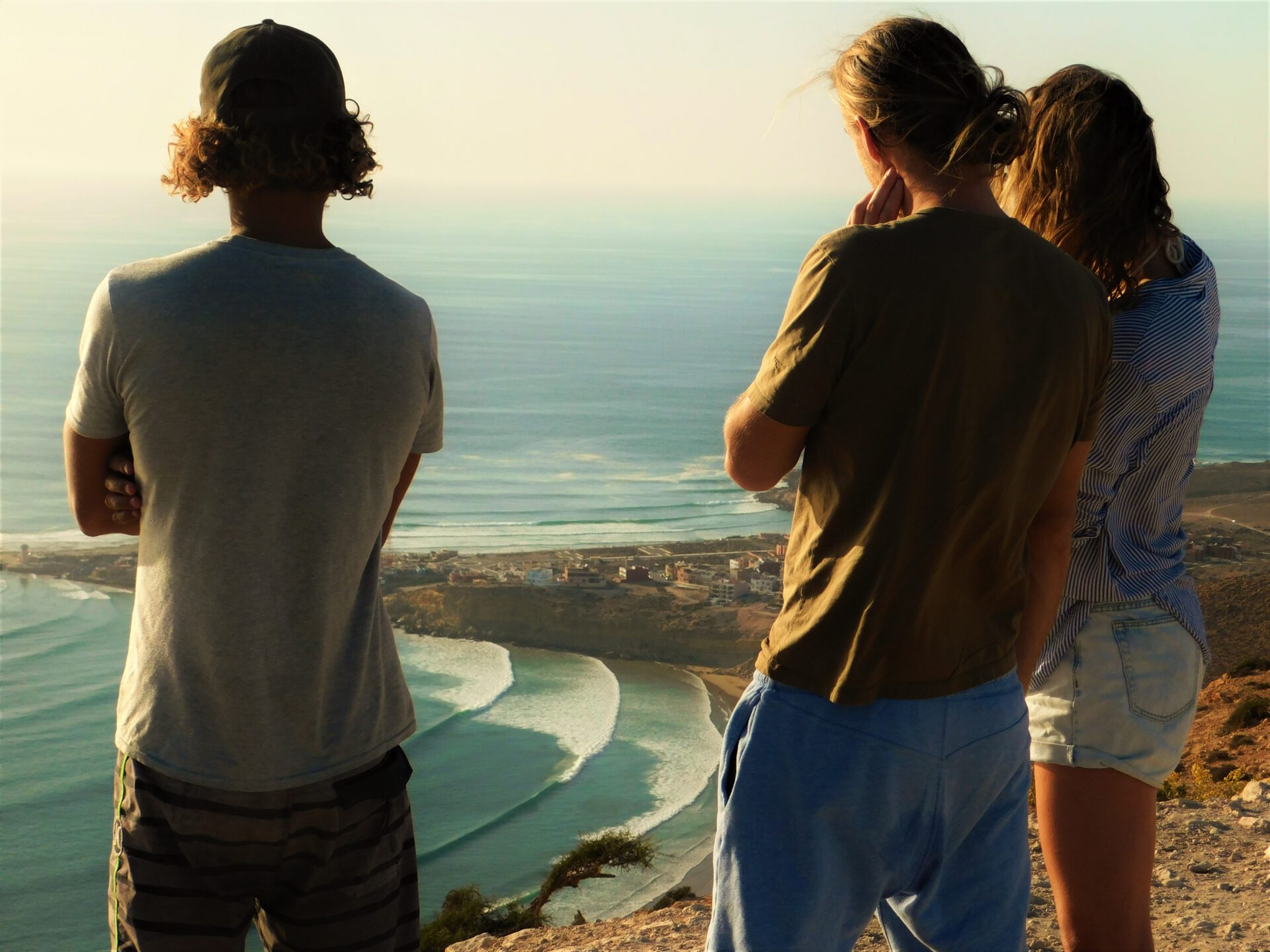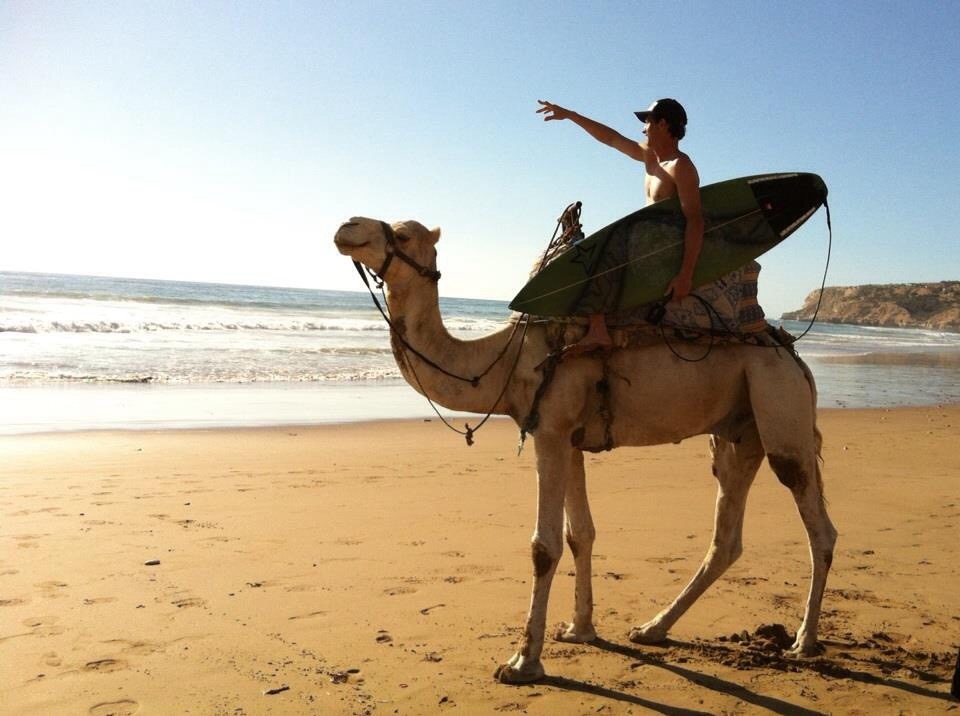 Taghazout, the perfect surfdestination!
ARE YOU LOOKING FOR A GREAT DESTINATION FOR YOUR NEXT SURFTRIP?
DON'T LOOK FURTHER, THIS SURFCAMP IN MOROCCO OFFERS EVERYTHING A SURFER NEEDS  ON A SURFTRIP!
Waves keep rolling in while the sun is setting. Just 5 minutes from our surfhotel you find surfspot Banana beach, and here you will find more than up to 40 other different surfspots arround the arrea! Life if easy here. The layed back and relaxed vibes in this towns is what it makes it so attractive for surfers and hippy's. 
I'm sure you did never see fishersvillages like Taghazout & Tamraght before, It is all about surfing here! When it is getting colder in Europe, the sun is brighter then ever in Morocco. In winter time the temprature doesn't drop under 20 degrees. You will also like the watertemprature in wintertime that is around 17degrees. You can wear your 3:2 wetsuit all year round! 
While the summer offers a small swell for beginners and intermediates, the winter brings a strong swell to Morocco from the Atlantic ocean.
The Moroccan surfers lifestyle is a great way of living,
and we are happy to show you all the best parts of it at the surfcamp in Morocco.
Surfing from Sunrise till sunset…
Surf Paradise Morocco is offering daily surfclasses along the coastline of Morocco. This is the perfect way to learn how to surf and to discover all the beautiful beaches! Our planning is all depending on the tides of the ocean and the conditions of the waves.
Beginner lessons
Morocco is a Paradise for beginning surfers. Did you ever catch a wave before? Our ISA certified surfinstructors will go with you into the ocean to learn you in easy steps the basics of surfing. It is save, it is fun, and everybody can become a surfer! Every surflesson  there is time for techniques and practicing. And, don't forget,:the best surfer out there is the one who has the most fun!
Advanced coaching
You have experience with surfing. Maybe you didn't surf for a while and you want to make a new start. With our special advanced surfcoaching program we work on your skills so you can take better waves, make paddeling more easy and have more boardcontrol. We surf on spots that are perfect for your level, so we will visit spots like "Anchor Point", "Killer Point" or "Anza".
Surfguiding
Are you an advanced and experienced surfer? This is the perfect way to explore to moroccan coastline and surf as much as possible on world class surfbreaks! You don't have to waste any time by searching good surfspots or surf bad waves. Our experienced local surf guide will bring you to the place where the surf is working the best at that time. We will help you to surf as much as possible and search the best waves for your abilities.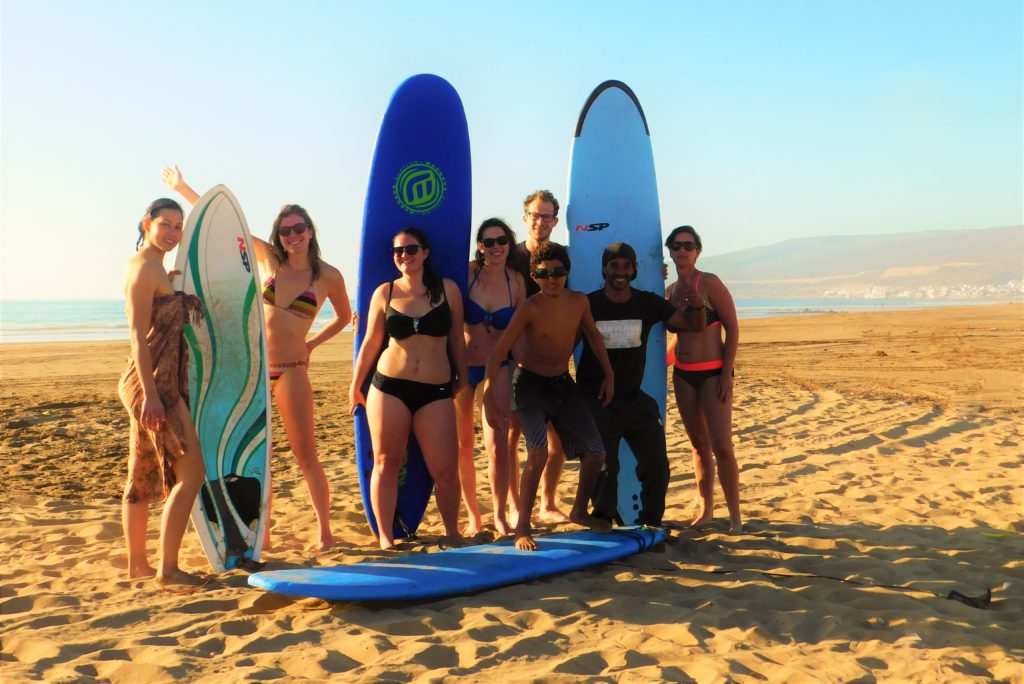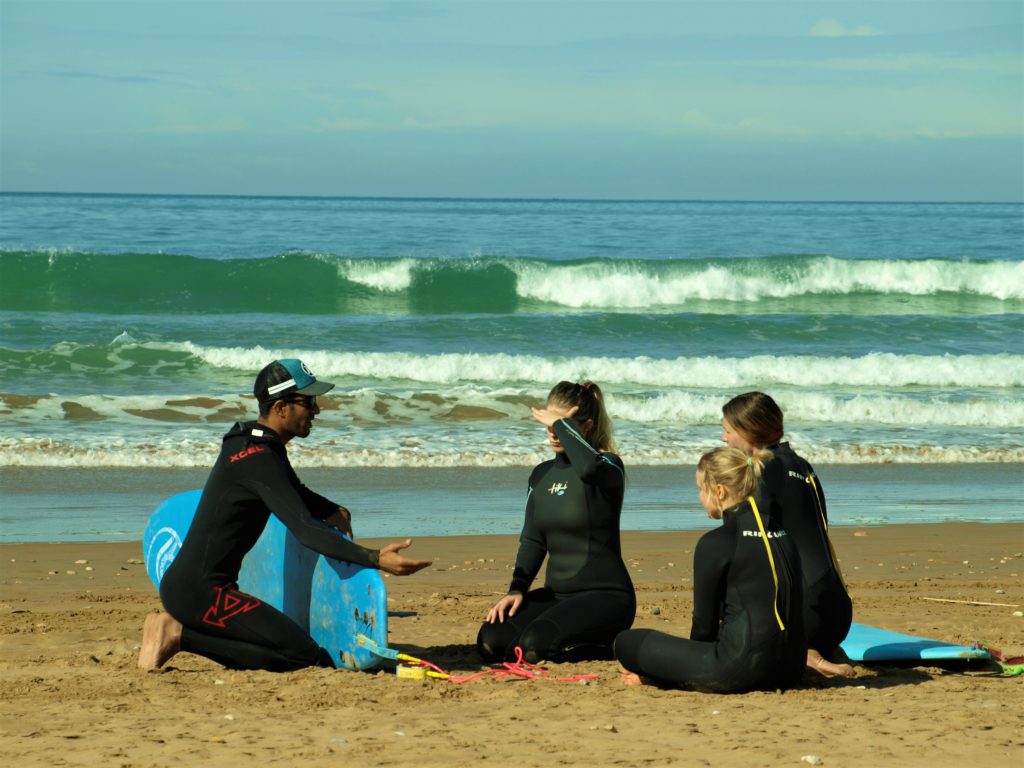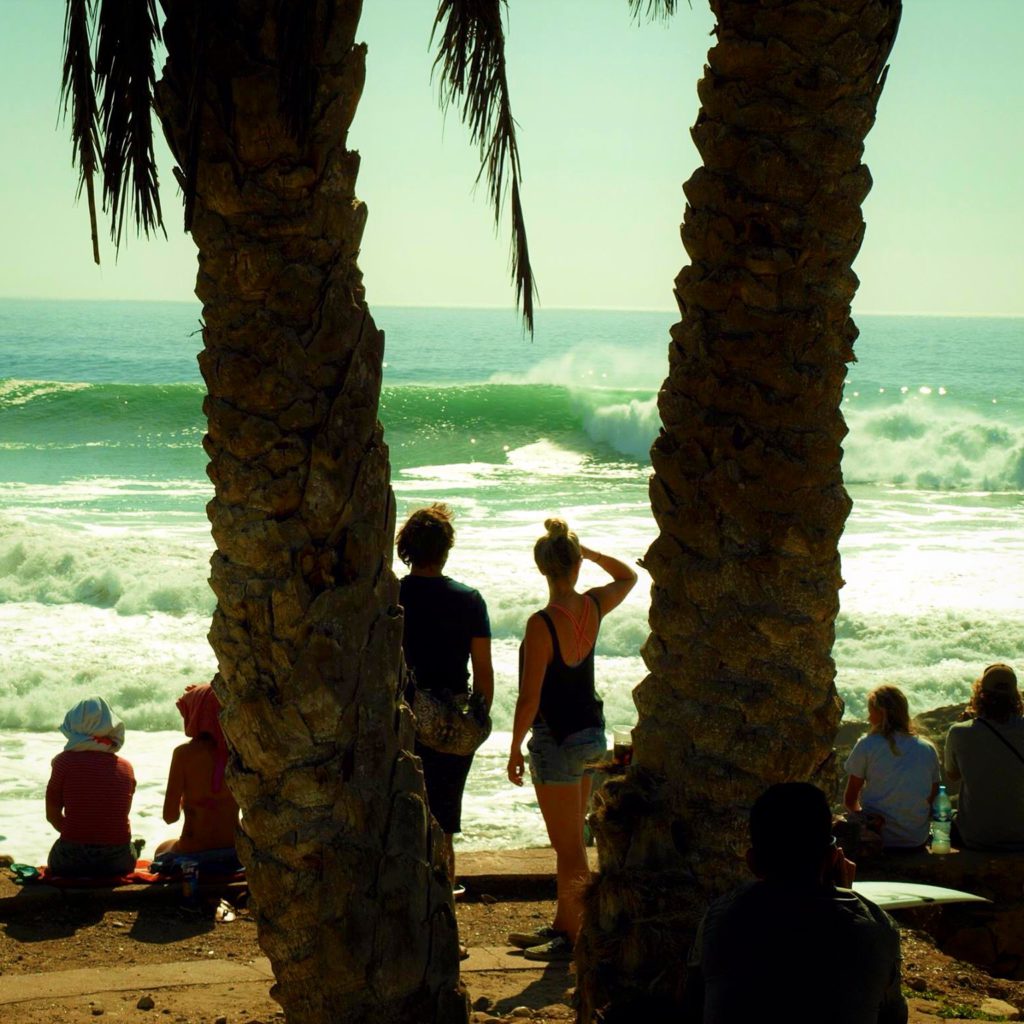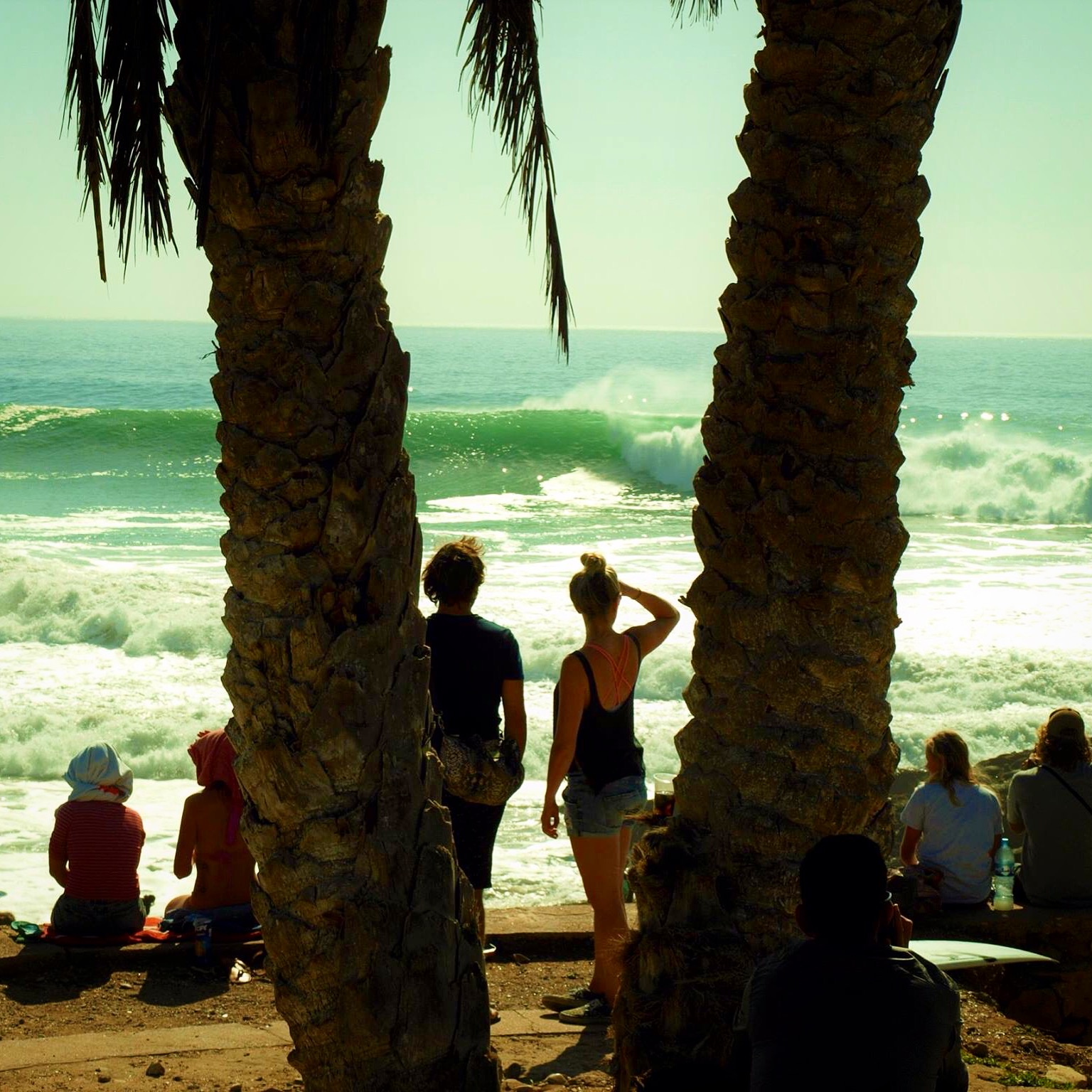 Delicious foods served in the surfcamp
Let's get this straight right from the start – Moroccan food is simply delicious – perfect for our vegetarians and meat-eaters alike. The breads here are baked fresh daily, and the dinners are slow, multi-course relaxing affairs with candlelight and magic.
If you don't eat this or that – no worries – we are happy to accommodate any of your food preferences.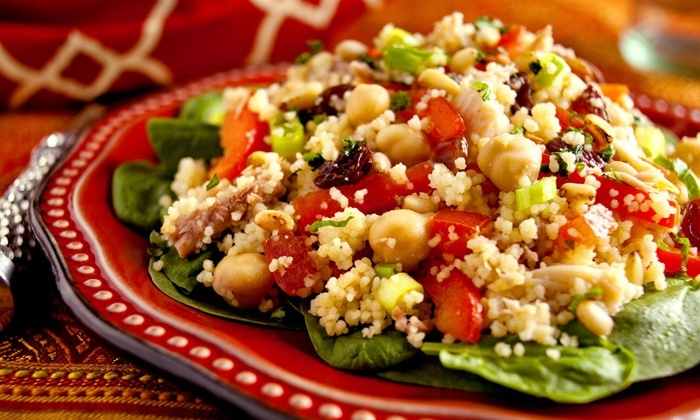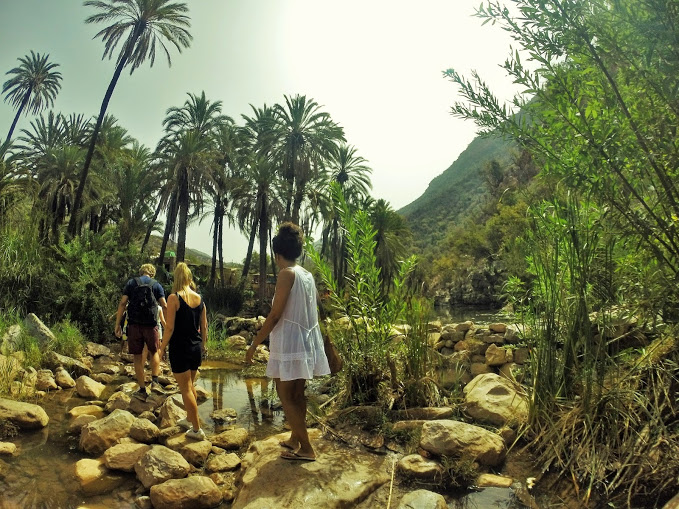 Expedition Paradise Valley
Make sure to keep at least one day off to go to Paradise Valley! This wonderful oase in the mountains of Morocco is one of the most beautiful places of Morocco.
Follow the journey of Jimi Hendrix, he was the one who discovered this place and named it Paradise Valley. Walking through the mountains, between datepalms and cactuses you will find a clear blue river.
Are you a daredevil who is going to jump from the high Cliffs? If not you sure will really enjoy the natural slides and baths!
No trip to Morocco would be complete without indulging in a traditional hammam at the hamam.
The Moroccan Hammam is a place where locals go to socialize, relax and meet one another, but also to get scrubbed within an inch of their lives!
Be prepared to open your pores (and have your dead skin be gone!) with an exfoliating glove and savon noir soap (their black soap made from home-grown olive oil). Slather on a little argon oil afterwards and you'll leave feeling squeaky clean, fresh, shiny, intensely relaxed and totally refreshed! Ahhhhh……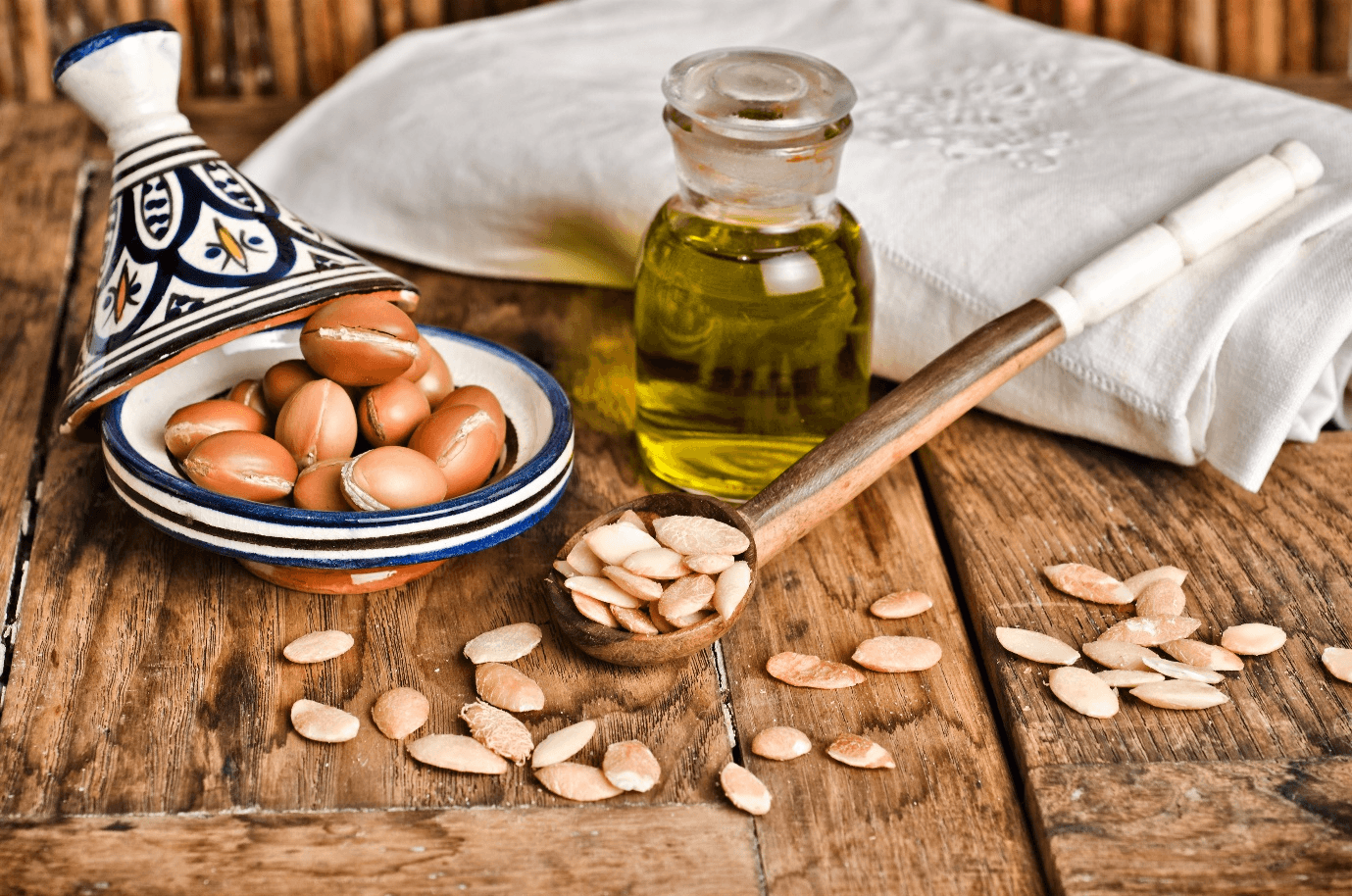 An experience of a lifetime
Book your next holiday now!