Surf camp in Morocco, Agadir, Taghazout
Start your surf adventure now!

Dive into the surfers lifestyle!
At the surfcamp Morocco Surf Paradise Morocco it is all about surfing. We are in and around the ocean from sunrise till sunset. Learn to surf, find breathtaking waves and spend your days at stunning beaches!
Surfing isn't just a sport, it is a way of living: relaxed and lay back vibes with countless of funny, interesting and exiting things to do. Meet surfers from Morocco and the rest of the world in our oceanview surfcamp between the tropical garden.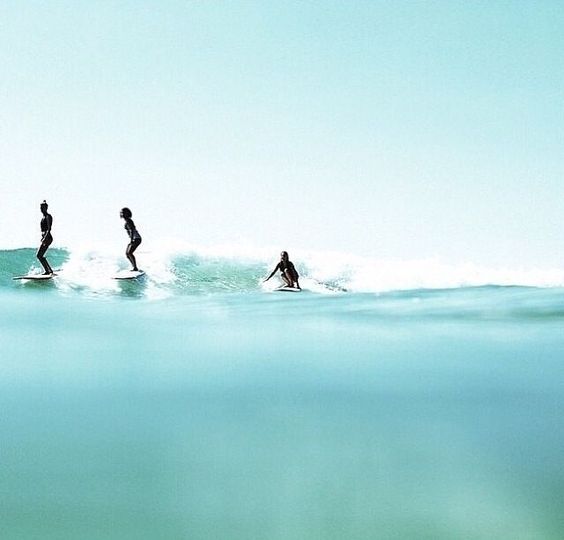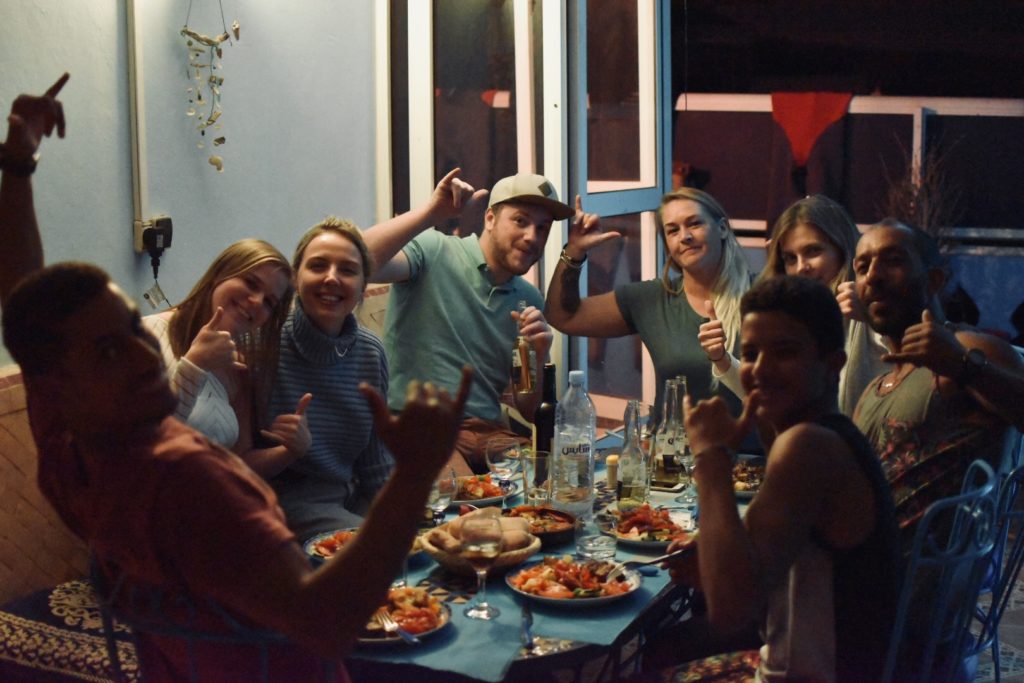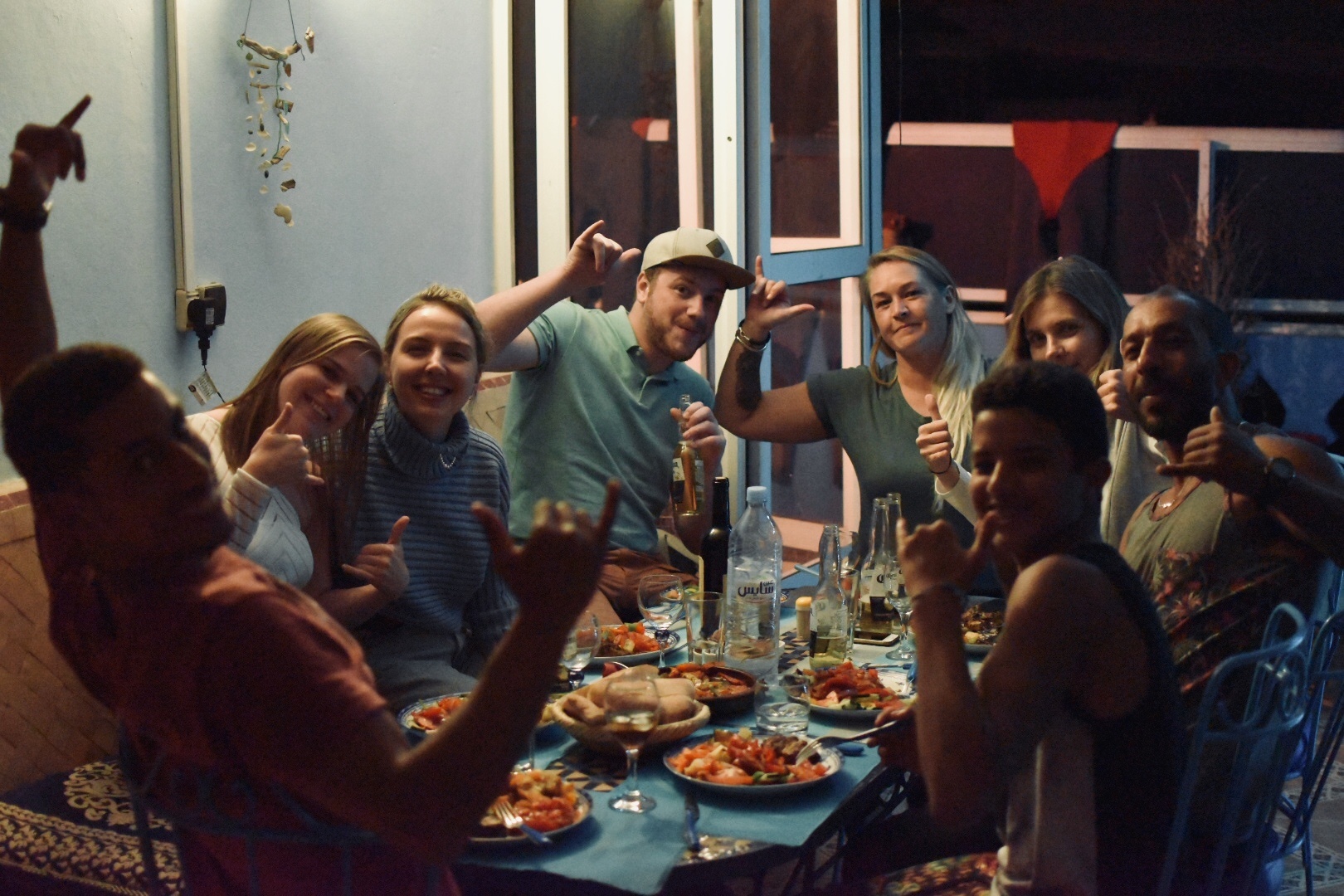 Your Moroccan surfers home
Our surfcamp concept creates a very easy going and open vibe where it is easy to meet other like-minded travellers. 
At the surfcamp there is place for maximum 20 people and everybody lives together like a family. Before you know it you will be picked up by the group & Moroccan staff and make lifelong friendships!
Relax in the oceanview surfcamp in Morocco!
Words can't describe a feeling,.. but our accommodation is a place for endless peace, and a comfy homely feeling. From every floor you'll have a stunning view on the bay, and you can check the waves from mornings till sunsets from your bed. 
The surfcamp Morocco has unique Moroccan decorations and modern facilities. This is really an one of a kind in the area! We are sure that you will enjoy the luxury of taking a hot shower after surfing, and enjoying a clean comfortable bed at the end of the day.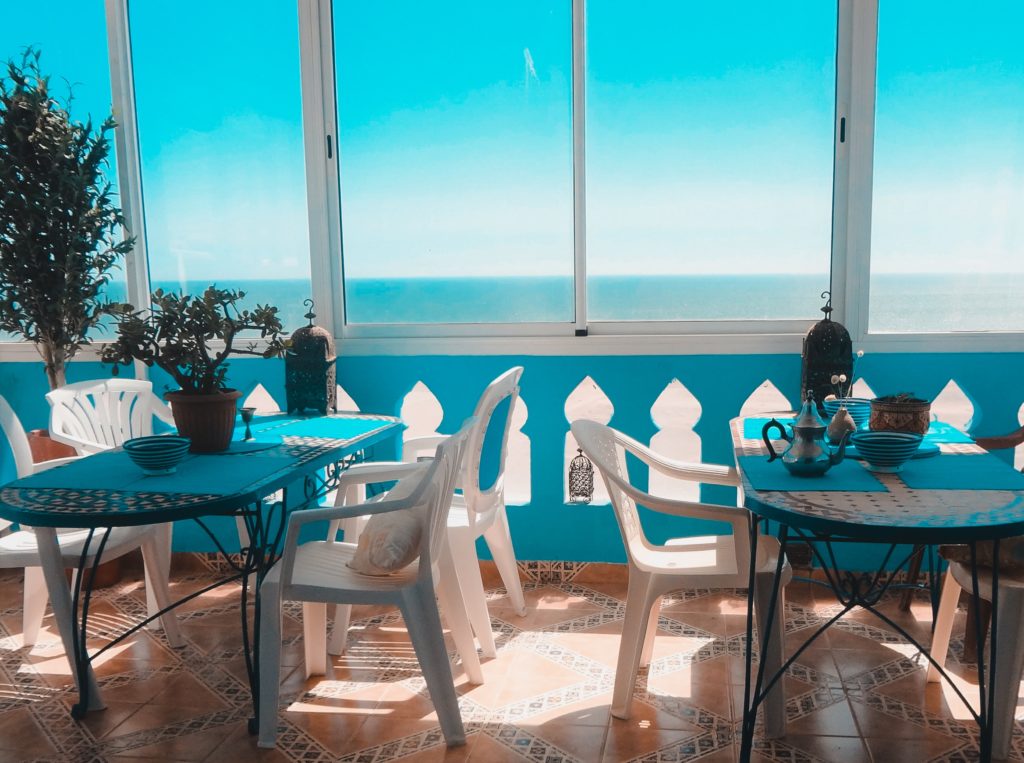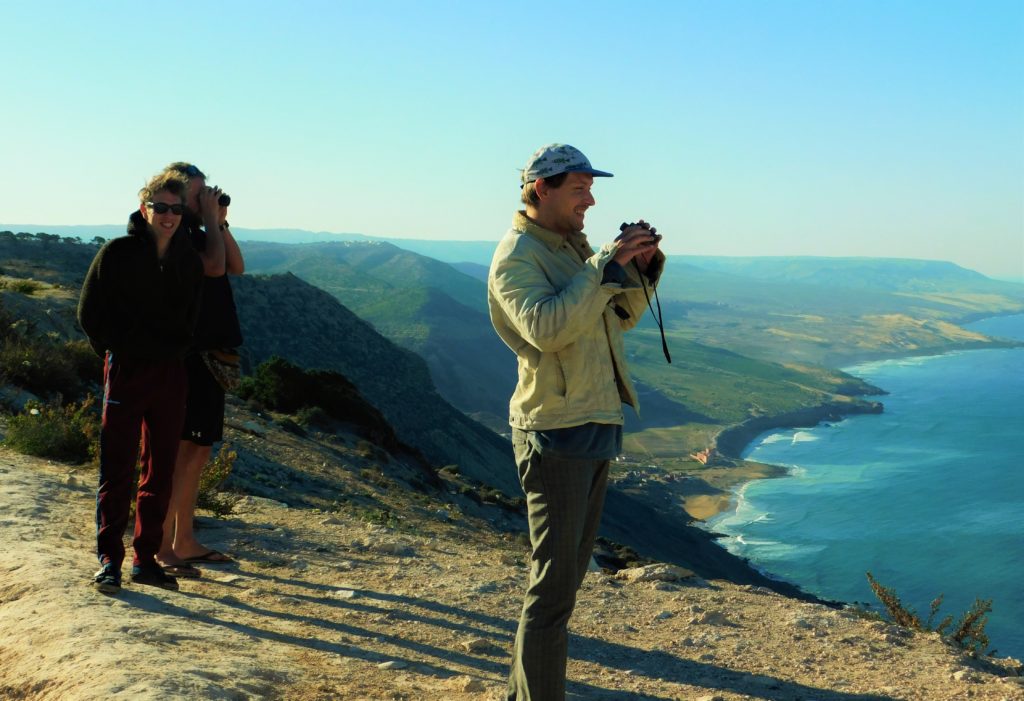 Surf adventures to explore the coastline
On our adventures we go further, we go left where others go right… We go off the beaten touristic path… 
We do this because we believe that the best waves can be found on those stunning undiscovered beaches. Morocco has still so many of this surfspots that are ready to welcome you. This is real paradise for us. And what is better to be there alone in the line-up?!
Learn to surf like a pro!
Meet Zouhir: the camp-owner and surfer in heart and soul. As multiple national surfchampion and countless of teaching experience he knows exactly how to get you on that board and surf waves like you did never do before.
Zouhir is offering daily surflessons from beginners but also for intermediate and advanced surfers.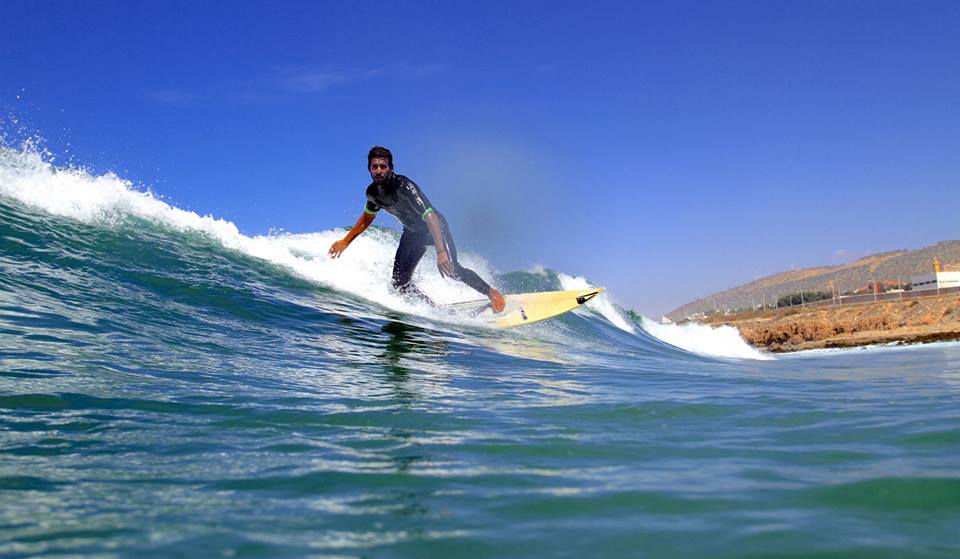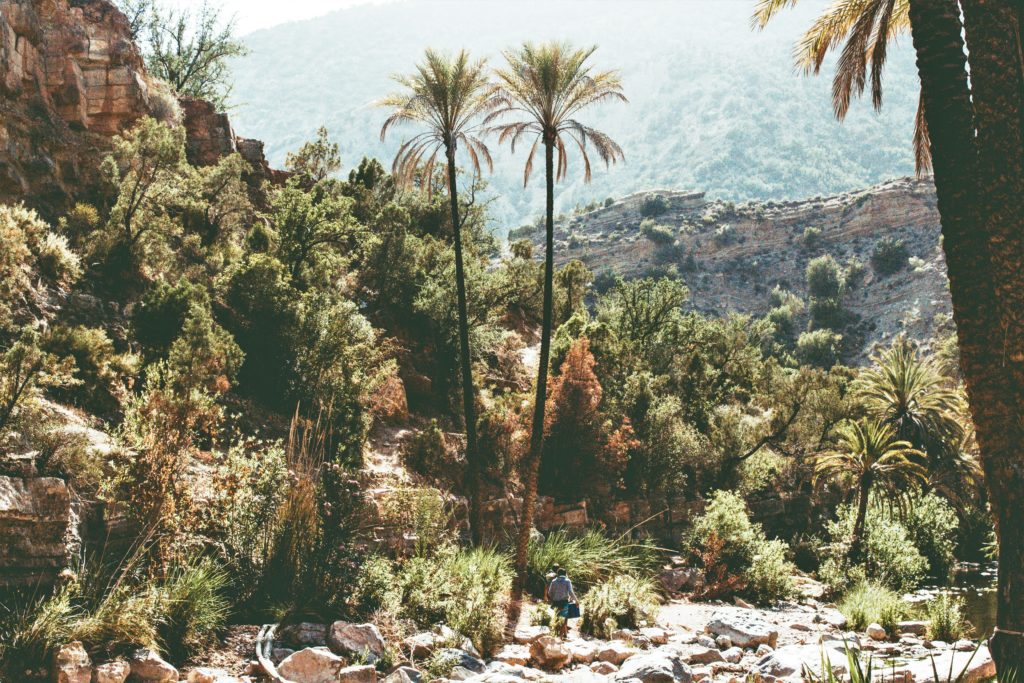 In Morocco there is so much more to discover! Not only the waves and the ocean are fantastic: also inland there are beautiful places to see and adventures to experience. Go cliffjumping with us in Paradise Valley, experience a sandboarding day in the Small Sahara, or taste the Moroccan culture in the collorful souks of Agadir. 
Meet the Surf Paradise Morocco family!
Hi, we are Suzanne, Zouhir, Nasser and the rest of the team. Together we welcoming you at our small and homely surfcamp in the South of Morocco. As team with Dutch and Moroccan (pro)surfers we share our passion with fantastic people from all over the world. 
We not only want to show you the beautiful touristic side of Morocco but we want to let our guests experience the real Morocco with all it's pure and raw sides. We believe that this version of Morocco is real paradise.
Arriving as guest, leaving as family!
Through the days we understood that travelers like to be in wonderful accommodation but what is most important is for them is the experience and caring personal treatment. We really loved this way of working because we saw how people arrived as guests and left us with great lifetime memories as true friends.
SEE WHAT GUESTS SAY ABOUT OUR SURFCAMP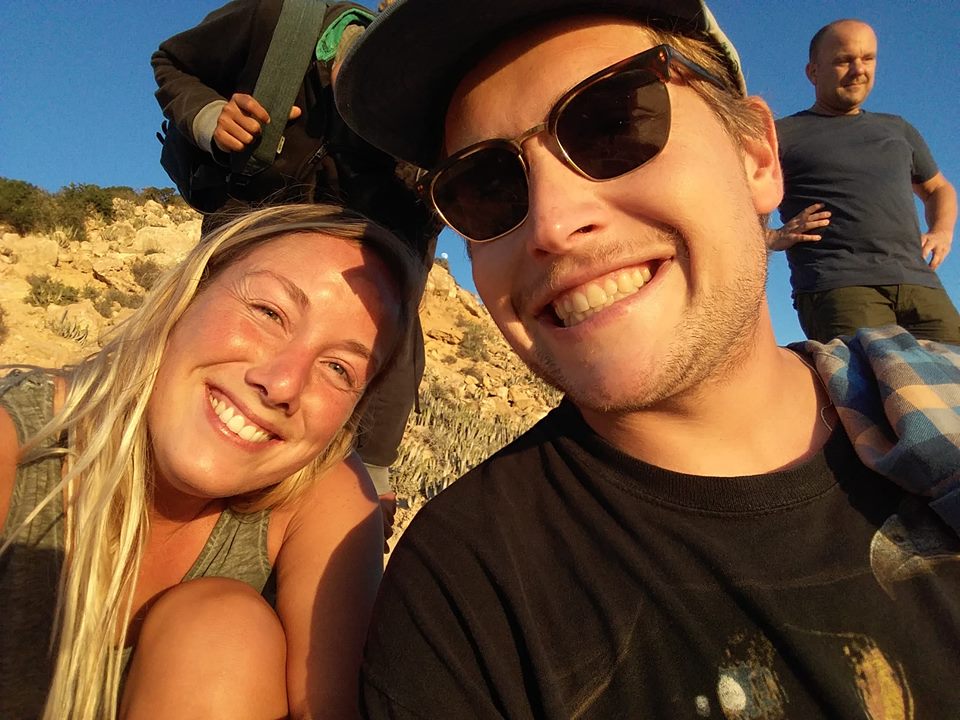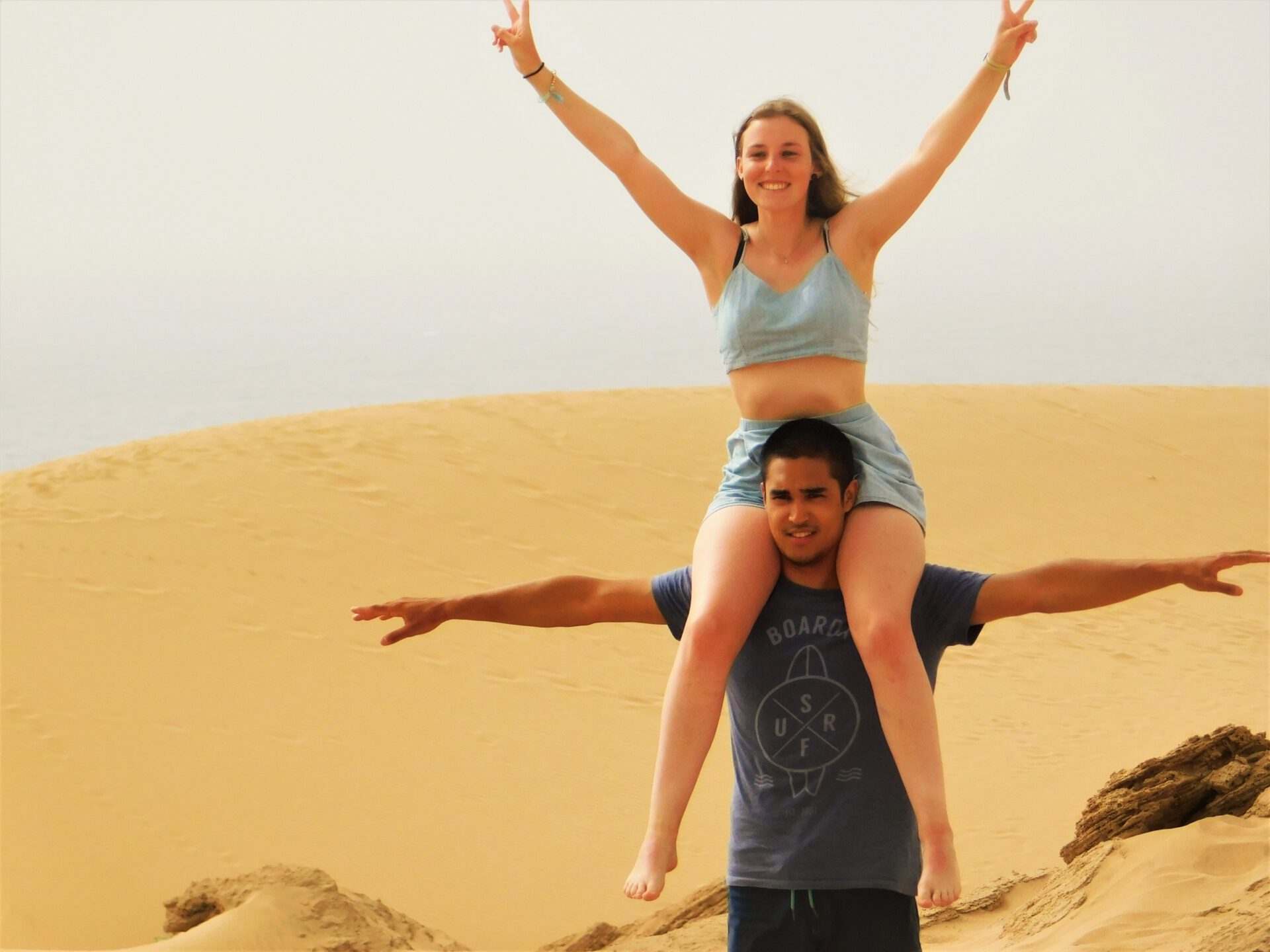 Surfing isn't just a sport, it is a way of living! ​
Choose your surf adventure
It's all about the story that you tell back home, the beautiful people you meet and the memories that you can't forget!