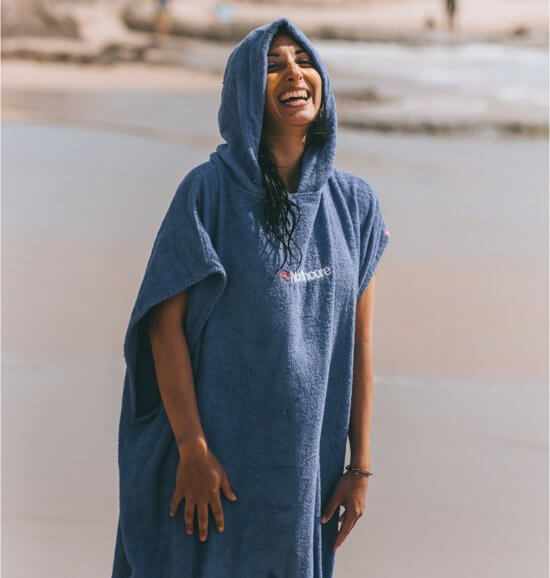 Last minute surfcamp holiday in Morocco
Are you in need for a surfholiday? Endless sunshine, a ocean full of waves to surf from sunrise to sunset and just good-times+ smiles with fantastic people? Come visit our L:ast minute surfcamp in Morocco!
Surfdestination Morocco
Morocco is a great surfdestination for all surflevels. This surf destination is only a few hours away with cheap flight tickets towards Agadir Airport from many European airports. This surfdestination can be visited all year round for a surftrip and especially wintertime is great, There are many different surfspots for all kind of levels between very beginner and pro's.
The small-scale surf camp in Morocco is all about surfing. In addition,it is a place where you can feel at home and meet other surfers. The luxury residence has a stunning view over the ocean and a beautiful tropical garden.
Last minute surfcamp surfholidays
We regularly do have some spare beds and rooms available in the surf camp. This spots are sold for a very attractive price! 🙂 This is the perfect way to go on a low cost / cheap surf holiday to Morocco. 
Just fill in the form, choose your package and we see you soon in sunny Morocco for your next surftrip! The last minute surfcamp deal applies to open spots up to 1 month in advance. Do know: full = full!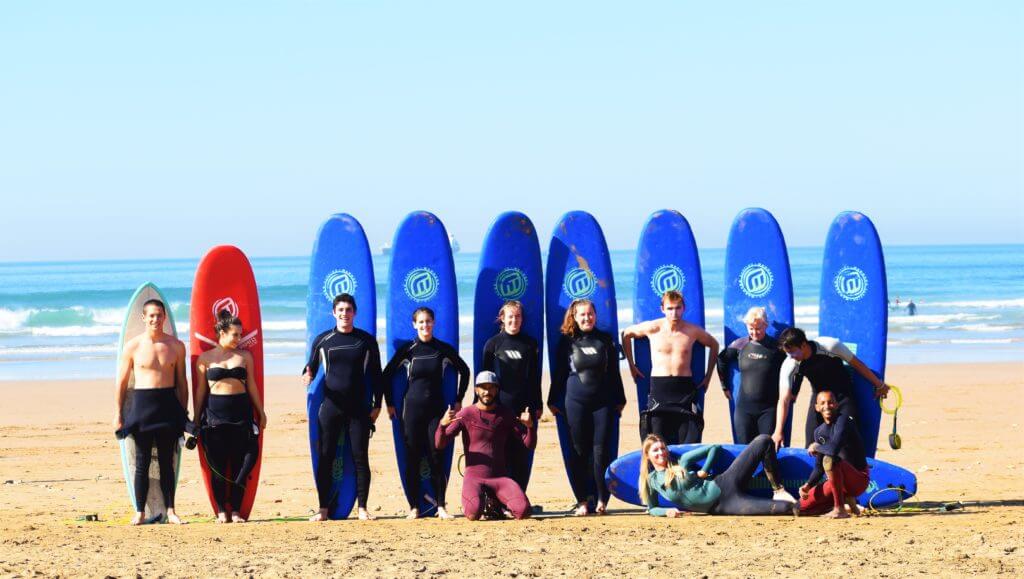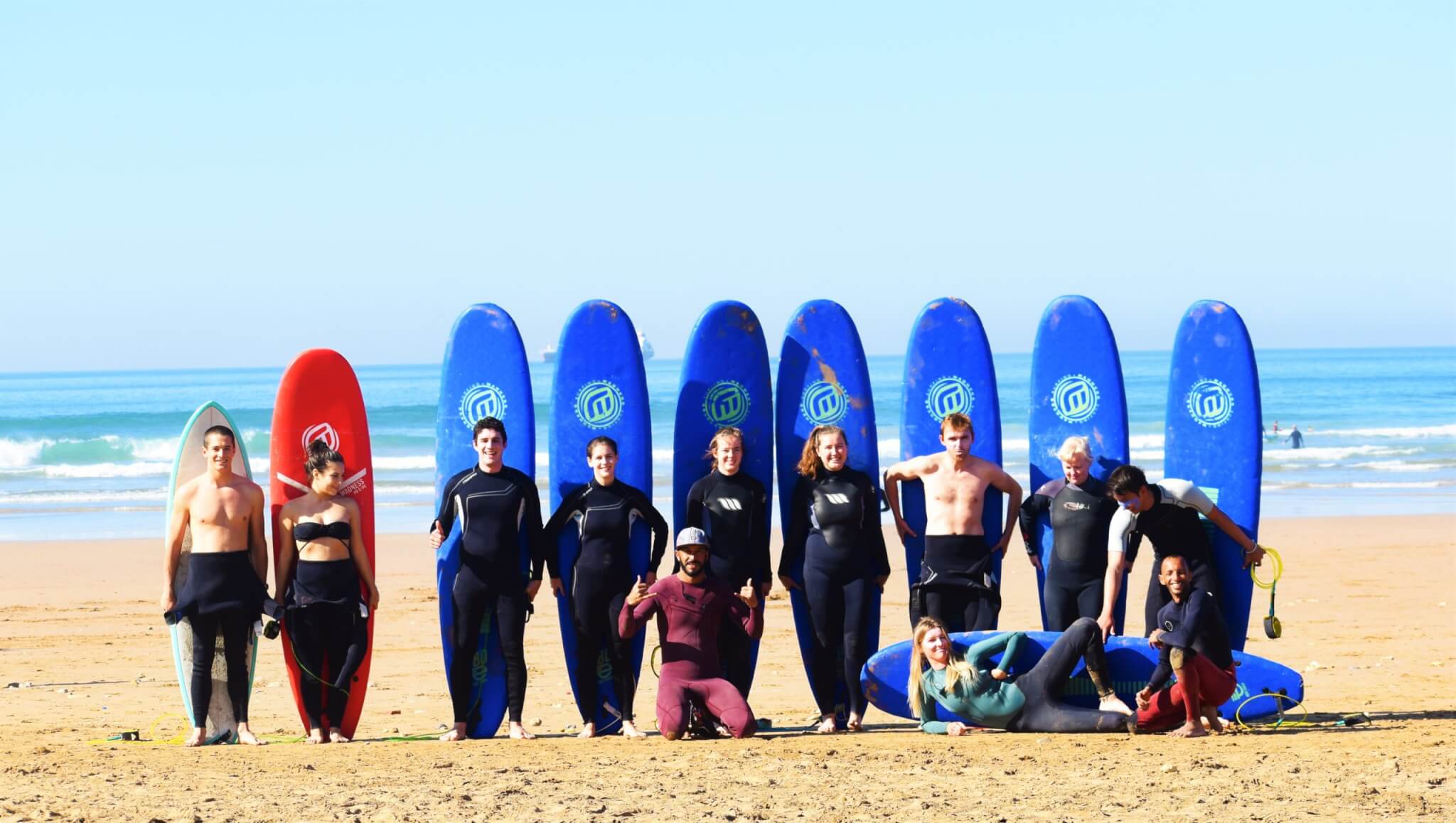 A last minute all inclusive surfcamp surf holiday! This package contains everything a surfer needs! You will surf as much as possible every day from sunrise till sunset Surflessons and coaching is given by ISA certificated surfinstructor + a pro-surfer for over 30 hours per week, Like this you will progress in no-time!
This holiday is perfect for:
Beginner surfers
Intermediate surfers
 Do you want to Immerse yourself in the world of surfing combined with yoga on the edge of the Sahara? Go on a yoga and surf holiday and combine these two fantastic sports. The Moroccan surroundings bringing you directly into a fairy tale of 1001 nights. This package offers a perfect balance between sportive and adventurous activities and moments to relax and rewind.
Discover the most beautiful places of Morocco on adventurous activities and daytrips. This last minute adventurous holidays offers exiting activities! Go surfing, sandboarding in the Small Sahara and cliff jumping in Paradise Valley. 
Are you an active and adventurous person? Then this holiday will fit you perfectly!
The simple accommodation + surf package for beginner surfers or intermediate surfers.. Stay in the surf camp, join the surf and eat 2 meals a day at the surfcamp. This last-minute surfcamp holiday is for those who looking for some extra freedom to discover the area by themselves. Therefore it is also possible to book additional activities and meals in the surfcamp!
Last-minute flights to Agadir
The most important thing: How to get easy and fast in Morocco?
Our surf camp in Morocco is located close to Agadir airport. From many European airport there are plenty of options to fly to Agadir. So this means that it is very easy to get in Morocco!
From the airport in Amsterdam, flights to Agadir are offered several times a week by airlines: Transavia or with Easyjet.
After your arrival in Agadir we will pick you up from the airport. The transfer takes one hour driving. In most of our packages the airport transfer is included in the price, so this is very handy and easy!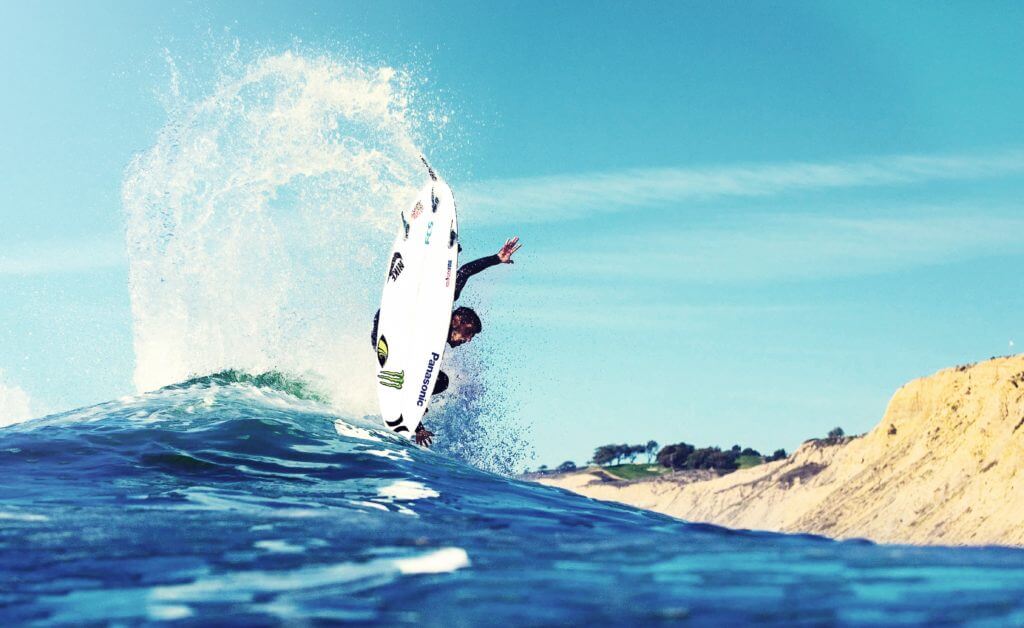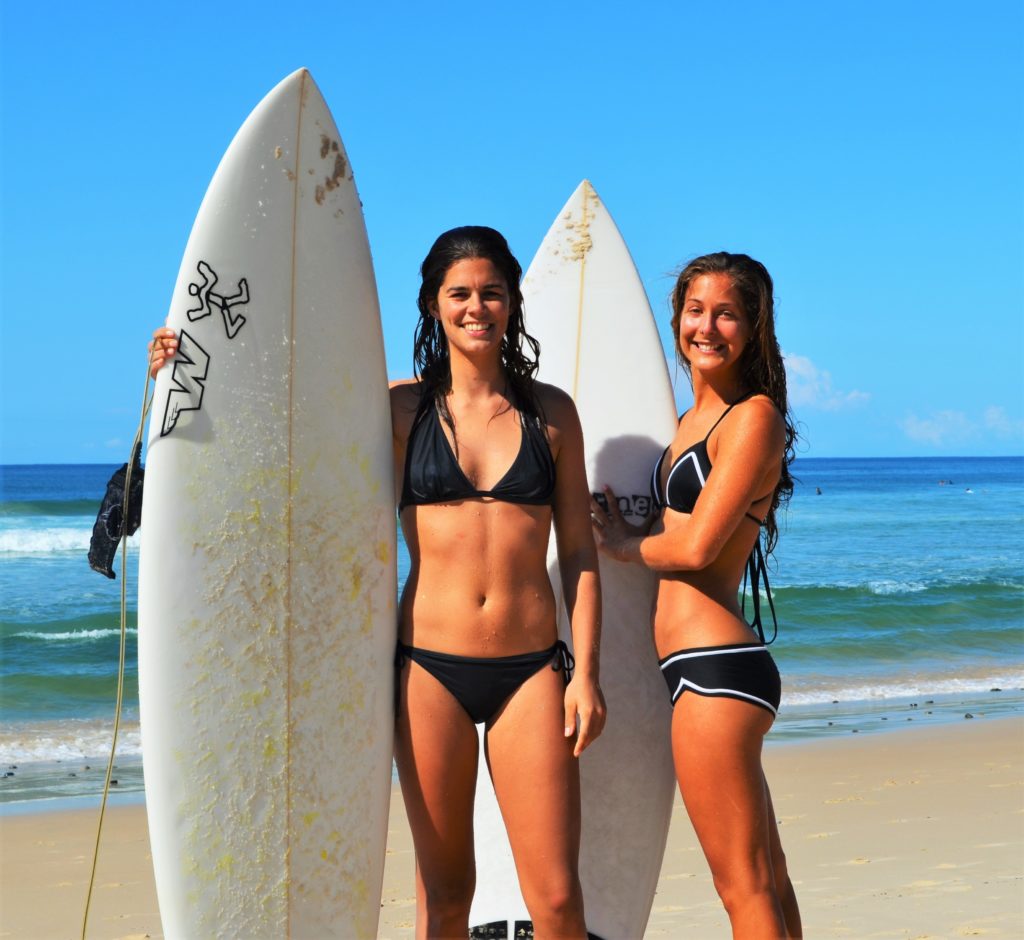 How to prepair yourself for your last-minute surfcamp holiday?
Did you decide to go on a surf holiday very soon? Then you don't want to waste any time but get ready fast and easy! The best thing what you can do if you going on a last minute surftrip is to go to a surfcamp with all facilities included. Rent your surfboard and wetsuit at the surfcamp and use the transfers and meals that are offered. 
Make sure that you pack clothes that suits the season and climate of the country you will be visiting. Another important thing is to always bring plenty of sunscreen and your swim wear.
Get in shape for your last minute surftrip by eating healthy and sleep enough to save energy. Make sure that you don't train to much because you don't want to start your surf trip with muscle aches!
More info for your next last-minute surfcamp:
Surfcamp
The surfcamp accommodation is located in the South of Morocco: in Tamraght to be exactly. The surf camp is owned by Suzanne (from the Netherlands) and Zouhir (Moroccan surf champion). The cozy and traditional accommodation has recently been renovated with great detail, brand new and clean according to European standards. All rooms have European beds, cupboards and hot showers. All rooms have their unique traditional Moroccan style.
The accommodation includes
WiFi throughout the surf camp
Clean towels and bed linen are provided
Happy hosts available 24/7 to help you with everything
Delicious breakfast on the roof daily
Unlimited use of all surfcamp services
Choose between a shared room or a private room
Many fun evening activities to participate
The meals
The rooms
Ocean view
Activities