Find yourself in paradise… Relax, enjoy and experience during a fantastic surf & yoga holiday. This package has a perfect balance between activities and moments for yourself. Dive into the world of surf combined with yoga on the edge of the Sahara!
Overview
Trip Outline
Wat is included?
Gallery
FAQ
Prices
The Surf & Yoga holiday Morocco
A fantastic Surf and yoga holiday to Morocco to experience the Moroccan surf&yoga lifestyle! The Surf and yoga holiday Morocco Combines yoga and surfing. You'll find out the great things that this 2 sports have in common. Because everything in this retreat is included you can totally relax and rewind! This package fit's everyone who would love to surf and do yoga in Morocco. Beginner, intermediate or advanced surfers are all welcome here!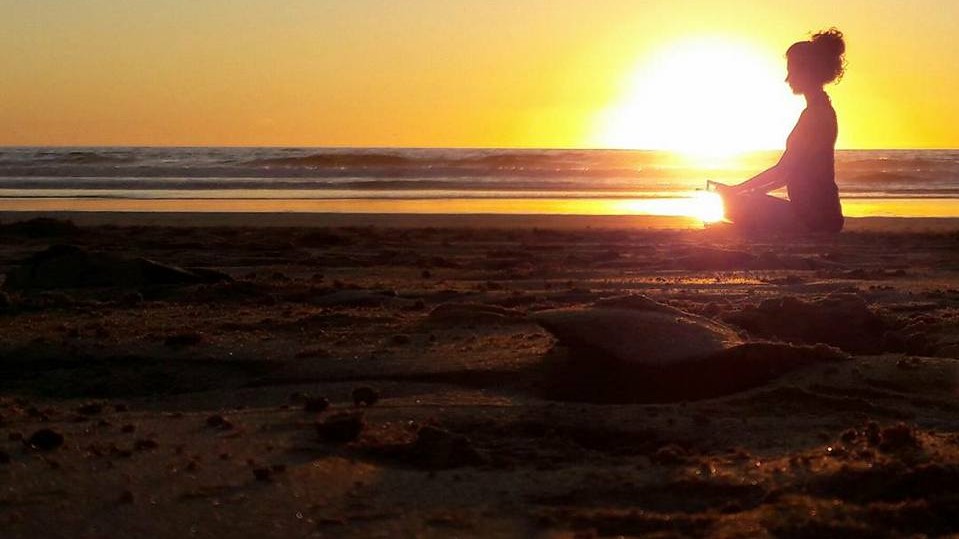 The highlights:
Daily sunrise and sunset yoga sessions
Learning how to surf on beautiful beaches (more than 20 hours of surftraining!)
Experiencing Morocco in a relaxed and easy going way
For who?
Are you looking for a one week getaway to the sun?
Do you like to sport/ do yoga / do surfing
Would you like to combine activities with time for yourself and relaxing?
Would you love to become a great surfer?
Do you like the beach and the ocean? You don't mind sand between your toes? And,
Would you love to meet like-minded open and inspiring people?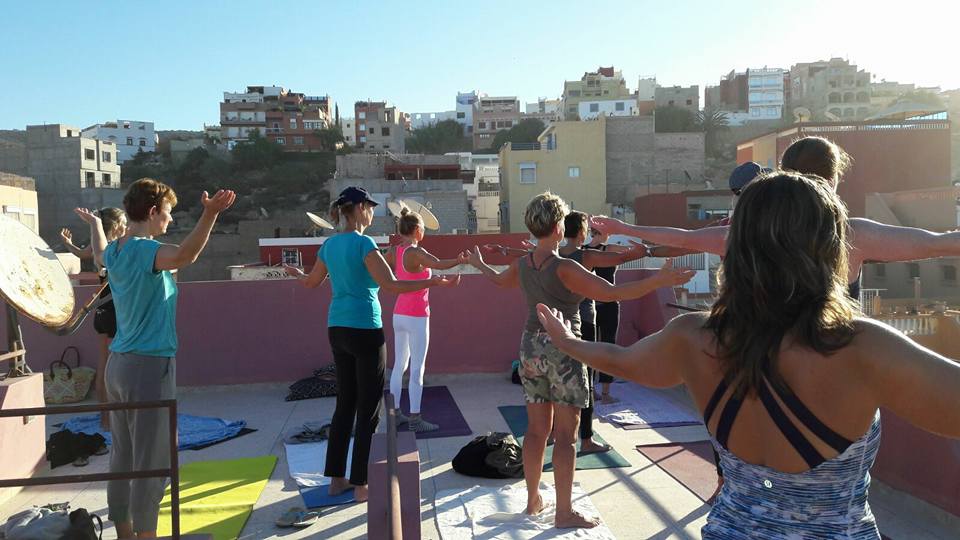 Follow our journey in Morocco on our
instagram
Reviews of the Surf & Yoga holiday
€ 379
The surfcamp

Cleanliness

The activities

The staff

Food

Overal score
Latest review on Tripadvisor: Experience of a lifetime!
I and my girlfriend came to Surfparadise surfcamp in late October with a group of seven people to learn to surf and to travel somewhere new. We spent six days there and the majority of the group, including us had no experience in surfing so we did not exactly know what to expect when we arrived I the town of Tamracht on a Saturday evening.
Straight from the start, we were taken in by the couple Suzanne and Zouhir who own and run the place and we were treated like a family from the start and that attitude did not change for a minute these six days we spent at their camp. We surfed for four days and Zouhir, his buddy Adil and his brother Nasser were exceptional in teaching complete beginners, encouraging but patient, both in the water and out.
After four days of surfing, we were not only starting to surf on our own but also starting to get the hype around the sport because they set the lessons up so that it is just pure fun, and they had clearly just that one goal in mind, to have fun. Nothing more, nothing less. We have also nothing but good things to say about the stay at the hotel/camp.
Suzanne was always on hand if you needed something and made sure that you had the best time possible, organizing trips sandboarding or to the hammam in the mountains and her daily yoga lessons on the terrace or on the beach were a great combo to have with the rush of the surf lessons.
I could write about the food at the camp for an hour but the best benchmark for how good it was is that over these six days we spent there we had not preordered food at the hotel/camp in case we could go to restaurants in the evenings, but the whole group just wanted to eat at the camp, every night. The homemade traditional Moroccan cuisine was, by my standards very different and sometimes just plain weird but just so phenomenally good tasting. On the whole, it is a place we would recommend to any that ask and if we travel to Morocco again it will be straight inbound to Suzanne and Zouhir.
I think I speak for most if not all in the group that it was truly an experience of a lifetime. On a side note: If you have a day of staying in Tamracht I recommend taking a day to see the small town of Taghazout which is about an hour walk away if you take the beach. Thank you again, Suzanne, Zouhir, Adil and Nasser and I hope we get to see you guys sometime in the future.
With best regards from Iceland Símon & Erna
Did you ever surf before? Surfing works many of the same muscles as used in yoga. The Surfers lifestyle and yoga lifestyle are also a perfect combination! The elements of the nature, sporting, de sun, sea and ocean, and trying to take the best waves. On arrival you can choose between beginner surflessons, surfcoaching for intermediate or surfguidings for advanced surfers.
Included: 4 days surfing + 4 days rental surfboard and wetsuit
You can join the surflessons as:
Yogalessons
yoga sessionsduring sunrise & sunset
By practicing the step-by-step methods of Yoga, taking nothing for granted on emotional grounds or through blind faith we come to know our oneness with the Infinite Intelligence, Power, and Joy which gives life to all and which is the essence of our own Self.
We offer early morning classes to wake up with sunrise, and sunset yoga sessions to stretch after a long day of surfing.
Some extra facts of the yoga:
Yogastyles: Hatha, Ashtanga, Vinyasa, Yin, Surf focussed yoga
Location: At the beach & on the rooftop terrace
Duration: 2 times a day, during sunrise and sunset, 1 hour per session
Teacher: Our team of certificated yogateachers is ready to welcome you!
You can join the yogasessions as:
The accommodation includes:
WiFi in the whole surfcamp
Clean towels & linen are provided
24/7 host available that helps you out with everything
Daily delicious breakfast on the rooftop
Unlimited using of all surfcamp services
Choose between a shared room or private room!
Itineraries
Arrival
Transport from Agadir Airport
Send your flightnumber and exact arrival time to Surf Paradise Morocco and there will be a taxi driver welcoming you from the airport to bring you savely and easy to the surfcamp. He will help you out with all your luggage!
First day & evening
Take your time and breathe!
You finally arrived at the surfcamp! Your holiday did just start. Take your time to settle down and relax in the tropical garden or on the sunny terrace. You can join activities or order delicious foods in the restaurant.
Yoga session
Sunrise yogasessions
Every morning there is a yogasession scheduled. Just let the host know in advance if you would like to join this yoga session. It is a great way to wake up slowly in the nature of Morocco and start the day in a positive and energetic way!
Breakfasts
Breakfasts
Every morning you can order your own delicious breakfast. Choose between traditional Moroccan starters or a more fruity start of the day! The breakfast is served on the terrace with a stunning view over the bay!
Surflessons
Surflessons
In your package you have 4 surfdays. We start around 10:30 AM. Choose your wetsuit and surfboard and then we drive to one of the best surfspots of the day! The surfinstructor decide what surf program you will get depending on your level. On the beach you will get a delicious lunch served during the break! We will have fun in and out the water on the beach till around 16:00 and then we're heading back to the surfcamp
Off-time
Time to relaxxxx
After the surf it is time to relax and lay down a bit. After the intense day you have some free time to do something by yourself!
Sunset yoga
Sunset yoga session
Around 18:00 the sunset yogasession is starting. Enjoy the deep stretches and relaxed environment to end the day in a spectaculair way!
Dinner
Delicious dinner
The dinners are not included yet so you can decide by yourself to join the daily dinners at the surfcamp or go out in town for a dinner in one of the restaurants! After dinner we organise campfire nights, henna nights, game nights and more, so make sure to join this cozy evenings to meet other like-minded travellers!
Free day
Your free day!
Between the 4 surfdays you have 1 day off. You can decide to do some activities that you wanted to do, such as: join the expedition to Paradise Valley, go to the Hamam & massage or just make a relax day on the beach from this day!
Departure
Departure
We hope that you had a fantastic time at Surf Paradise Morocco and the goodbye will be hard. On your departure day you can reservate a taxi to the airport. The taxi driver will help you on the way back!
What is included in your surf and yoga week?
The following services are included. You can always add extra's to your package such as yogalessons. Feel free to ask Suzanne if you would like to costumize your own package or if you have any special requests!
Accommodation included:
1 Week in the surfhouse in a private or shared room
WiFi
Daily healthy breakfast
24/7 Staff Assistance
Clean towels and bedsheets
Use all surfcamp services for free!
Yogalessons included:
Daily yogalessons (sunrise or sunset)(6x)
Yoga materials such as yoga mats are available
Yogalessons from certificated yoga instructors
Take a yogamat anytime of the day for your yoga practice by yourself!
Surflessons included:
4 Surfdays ( With 20 hours of surflesson, surfcoaching or surfguiding)
Surf equipment for 4 days
Daily delicious (beach) lunch
Lessons & coaching from ISA certificated surfinstructors
Transport to the best surfspot of the day
Groups not bigger than 6 persons per instructor
Surfing on the best surfspots of the day, every day another surfspot!
Other extras included:
Free Agadir airport transfer
– Swimsuit,
– Beach towel,
– Sunscreen (30+),
– Sunglasses,
– Flip flops,
– Beach bag
– Camera/ Gpro
– Something warm to wear at night and after surf
- Yoga towel
- Easy yoga clothes for warm days and for cold evenings!
Yes! Surf Paradise Morocco is a great place to meet new like-minded people! It is not always so busy but there are always nice people around you that are also travelling alone! Fun fact: Most of the single travelers are woman! So if you are a woman, don't worry and don't hesitate to book that surf & yoga trip!
Morocco is a Muslim country and modesty is respected. On the beach you can wear bikini's and shorts, but you can't be nude. For girls: On the streets wearing a range of clothing it's best to err on the side of modesty. For men: we recommend to cover their upper body in public area. Morocco is an arid climate, much like California. The day times are warm and the evenings can get quite cool, especially in the winter. Homes and buildings are built in such a way that they keep cool in summer and (kind of) stay warm in winter. So while it may be 100F outside, if you're inside a home or building it can be quite cool. Bring also clothes that keep you warm!
You are on holiday and for you this means that you need to drink some wine/beer to relax! We totally understand you :-) Tamraght is a dry town. This means that no store will sell alcohol here, but that does not mean that you can't get alcohol! Alcohol is available in Agadir, in some restaurants, cafe's + you can buy it in the shops. You can also buy duty free before departing in the airport.
No problems! Our chef will take care of some good and healthy vegetarian/ vegan/ gluten-free/ lactose intolerant meals, just let us know in advance.
The prices for the Surf & Yoga in Morocco package:
Price per day:
60€ per night
(upgrade to private double room: + 18€ per night per room)
(upgrade to private single room: + 15€ per night per night per room)
Price per week:
399€
(upgrade to private double room: + 100€  per room)
(upgrade to private single room: + 90€ per room)
Last minute open spots:
Per week: 299€
Early bird ( 3 months in advance)
389€ per week