A solo surfholiday was never so much fun!
How do you define your surflevel
The question that sooner or later comes as a surfer, especially as a surfer planning a surf holiday: what surf level do I have? We regularly get the question from guests what surfing level they have with an extensive description of surfing experiences they have had. Read in the guide below which surf level you have so that you can select the right surf holiday.
Don't over estimate your surflevel
Our experience is that almost all surfers consider themselves intermediate or advanced surfers if they have already surfed a number of times, or they can surf some decent waves on their home surfspot. Although it sounds good, it is often not completely realistic. Intermediate surfers have a surf level where they can basically paddle independently to the line-up and surf green waves on many different surfspots. If you haven't surfed for a while or if you still have trouble with paddling out and catching waves by yourself, it's better to join beginner surf lessons. There's nothing more frustrating than getting lessons that don't match your level. Moreover, it can even be dangerous if you estimate your level too high, the waves and the sea can be very dangerous! You don't want the surf instructor to take you to a surf spot that poses dangers you don't know enough about. 
Therefore: definitely start the first day of your surf holiday with a surf level that certainly suits your level and only after this day see if you can go to a higher level!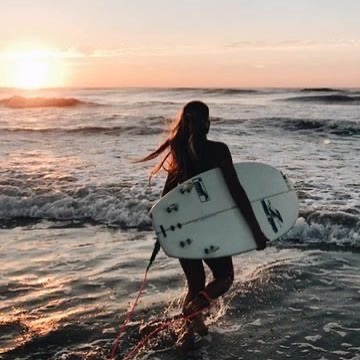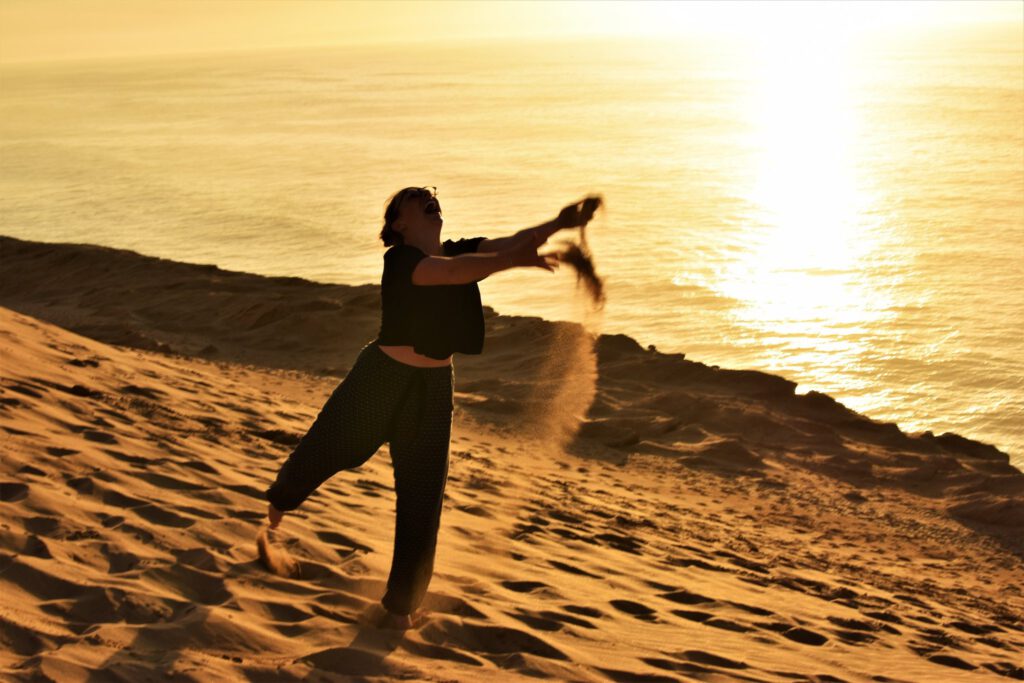 Surflevel 1: You have never surfer before
If you've never surfed before, estimating your surf level is easy; you start with the basics of surfing with beginner surf lessons. Whether you're sporty, or haven't played sports in years, whether you're young or old, or whether you have skate or snowboard or no board experience at all, you will be able to learn to surf too!
During the beginner surf lessons you will learn about the basics of surfing: 
What are the names of parts of the surfboards,
what is the correct position on the surfboard,
how do you stand on your board from a lying position, 
how do you surf the wave
When to start paddling for the waves
Important elements are how you keep your balance and whether you feel comfortable in and around the sea and the waves.
Recommended surfboard: softboard with a lot of volume
Ideal waves for your surflevel: 0,5 till 1 meter white water/broken waves
Surflevel 2: You have surfed a few times
You've already surfed a few times and maybe done a few surf camps. You know the basics of surfing (after repetition). You can surf a broken wave independently (without the surf instructor having to push you) you can independently perform your pop-up. Important things to learn now is:
how to select waves,
what the surf etiquettes are,
what it's like to surf at different surf spots and waves,
you will improve your position on your surfboard
Recommended surfboard:
A smaller
softboard
Ideal waves for your surflevel:
0,5 till 1 meter white water and small green waves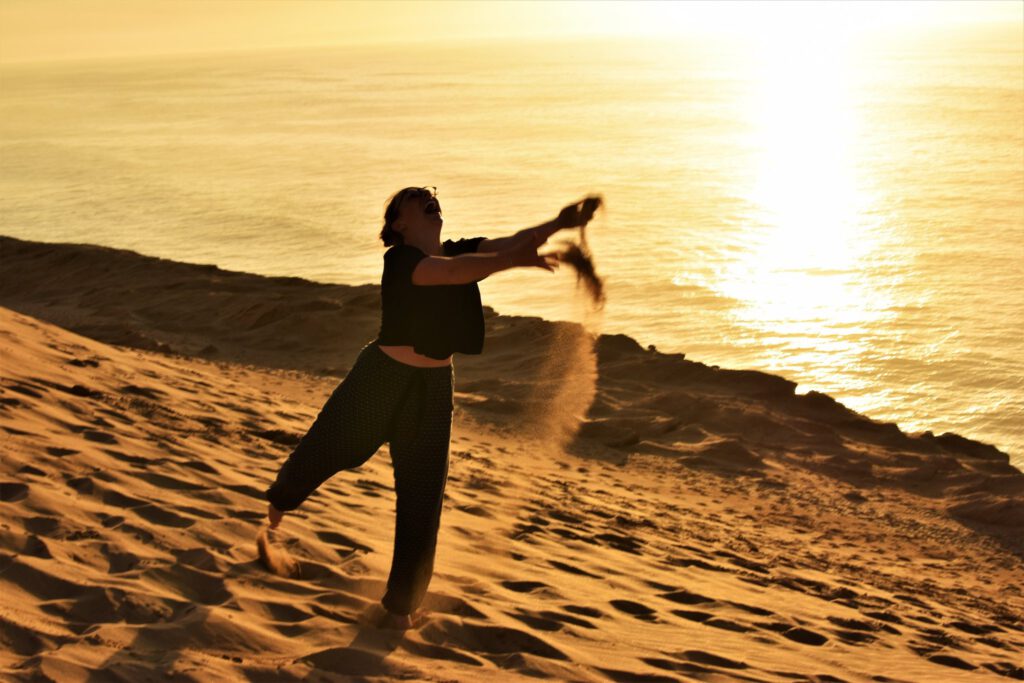 If you never go, you'll never know!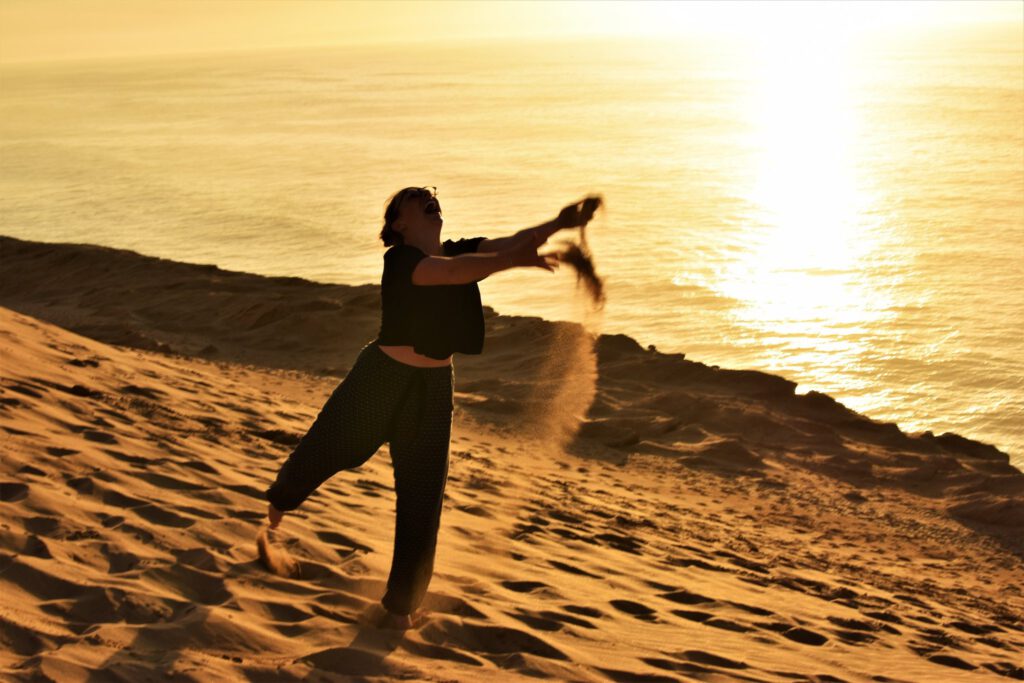 Surflevel 3: You paddle out by yourself
As an intermediate surfer, you know the basics of surfing which allows you to take waves independently. You paddle to the lineup behind the broken waves and can catch green waves on your own. However, there is still a lot to learn as an intermediate surfer! Things to learn as intermediate surfer:
Surfing front side and backside
Making turns
A fast take off
Recommended surfboard:
Mini malibu
Ideal waves for your surflevel:
0,5 till 1 meter small green waves
Surflevel 4: You can catch open waves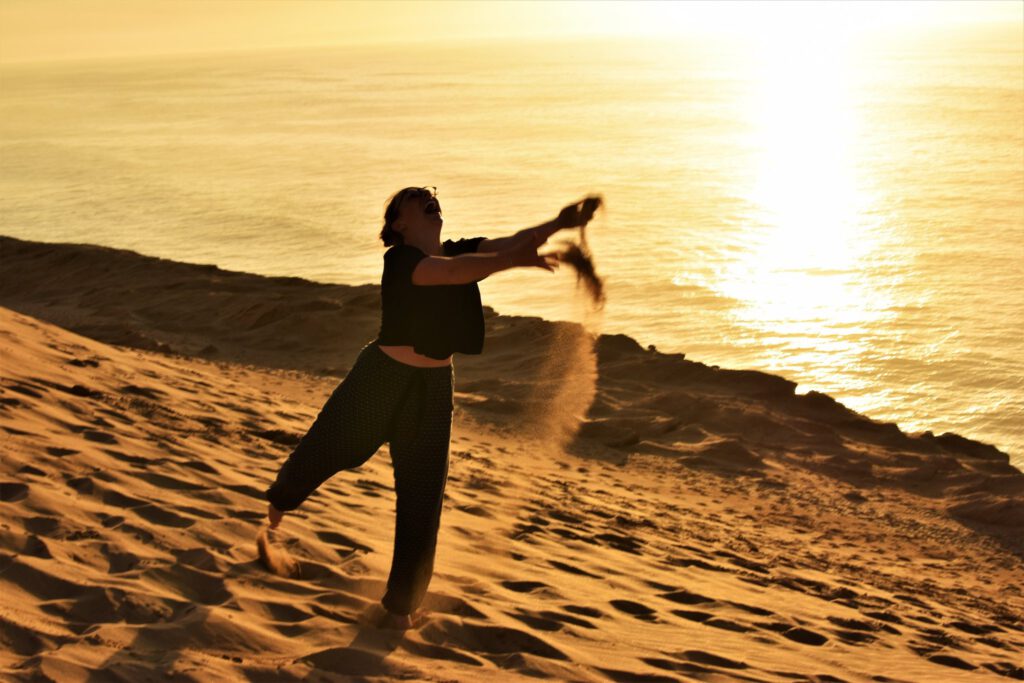 If you never go, you'll never know!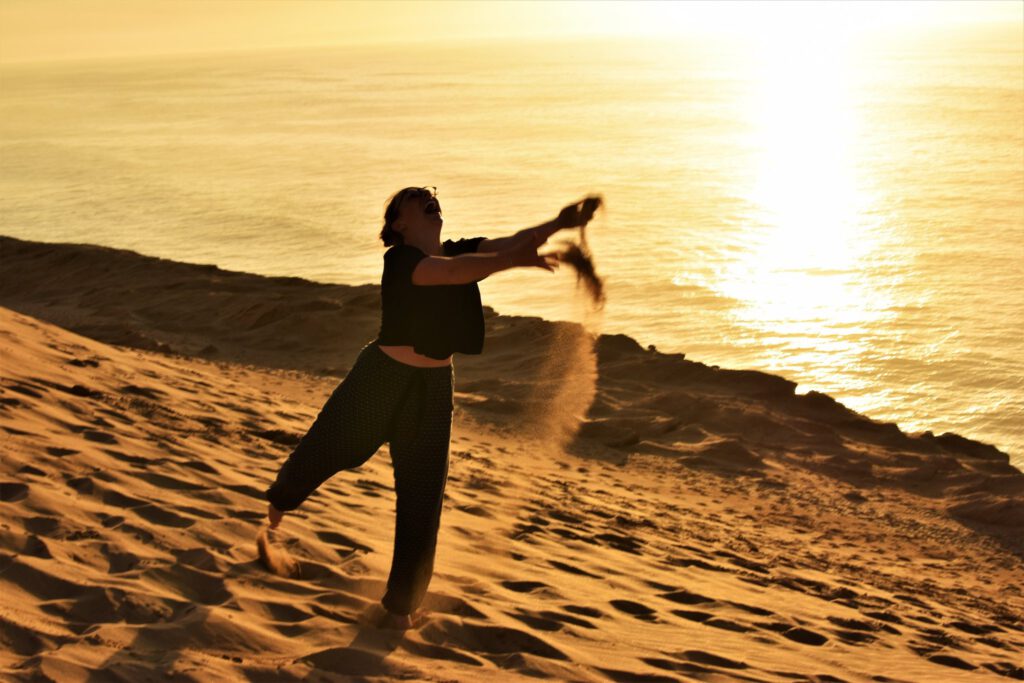 Surflevel 4: You make turns by yourself
Surflevel 4: You are completely independend in de ocean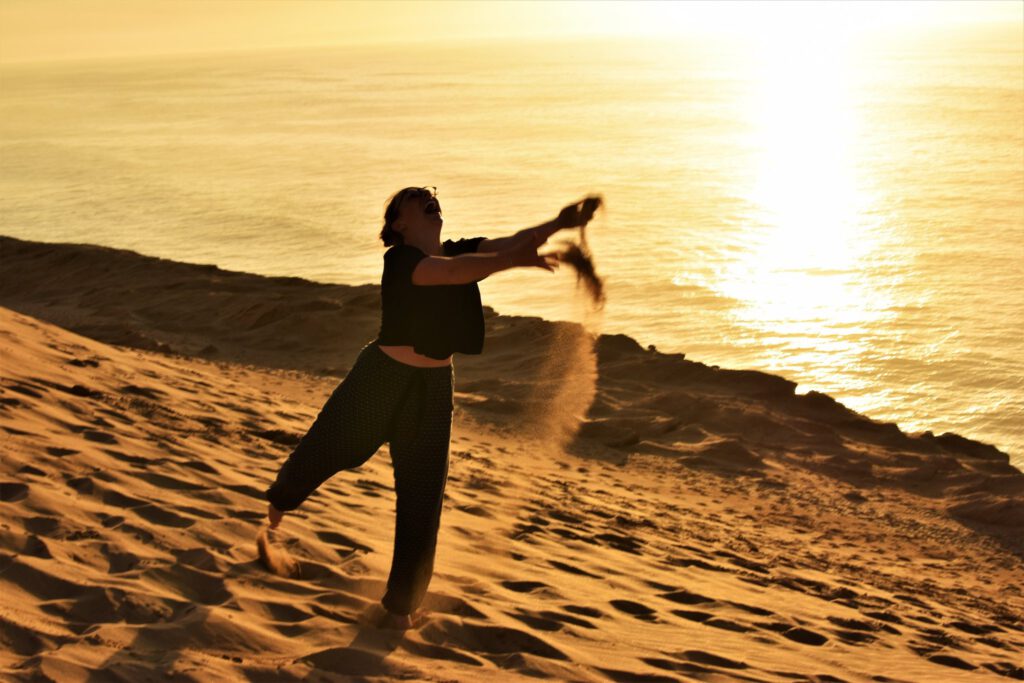 Extra tips to improve your surflevel on a surf holiday
1. Remember that learning to surf takes time, don't rush into it but take baby steps in your surf level every surf holiday!
2. Make sure you are fit and in good shape on every surf holiday, so you can focus on techniques rather than working on your fitness.
Contact and Booking request