The surfcamp in Morocco: learn to surf, relax and explore!
Are you looking for a completely satisfying travel experience? Do you like to make new friendships? Or are you mainly looking for an unforgettable surfing holiday? At Surf Paradise Morocco – Surfcamp in Morocco – you are at the right place for a fantastic adventure! Join us, learn how to surf and see how your smile reflects in the salt water under the warm Moroccan sun! Come and surf with us in Morocco!
Our team of passionated surfers, yogi's and travellers from Holland, Germany and Morocco are more then happy to welcome you in this paradise. We are working on a very personal level. At Surf Paradise Morocco we believe that every guest is unique and so is every holiday unique. We take you on an adventure to the real Morocco and share interesting activities with you, with our experience and knowledge about surfing and Morocco we can let you taste the best parts of it! Are you currently planning your next trip to Morocco? Read more about how to create a perfect surftrip to Morocco!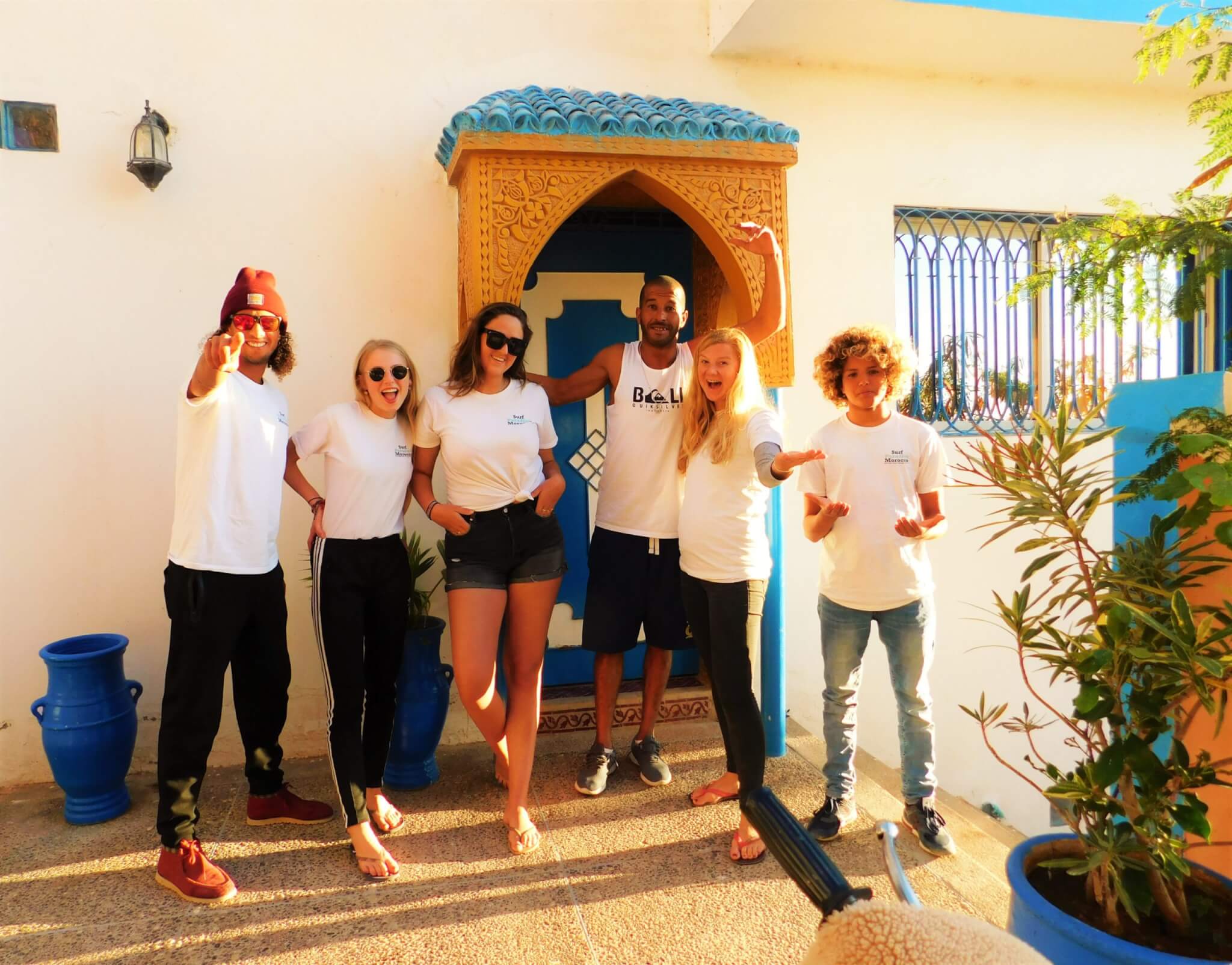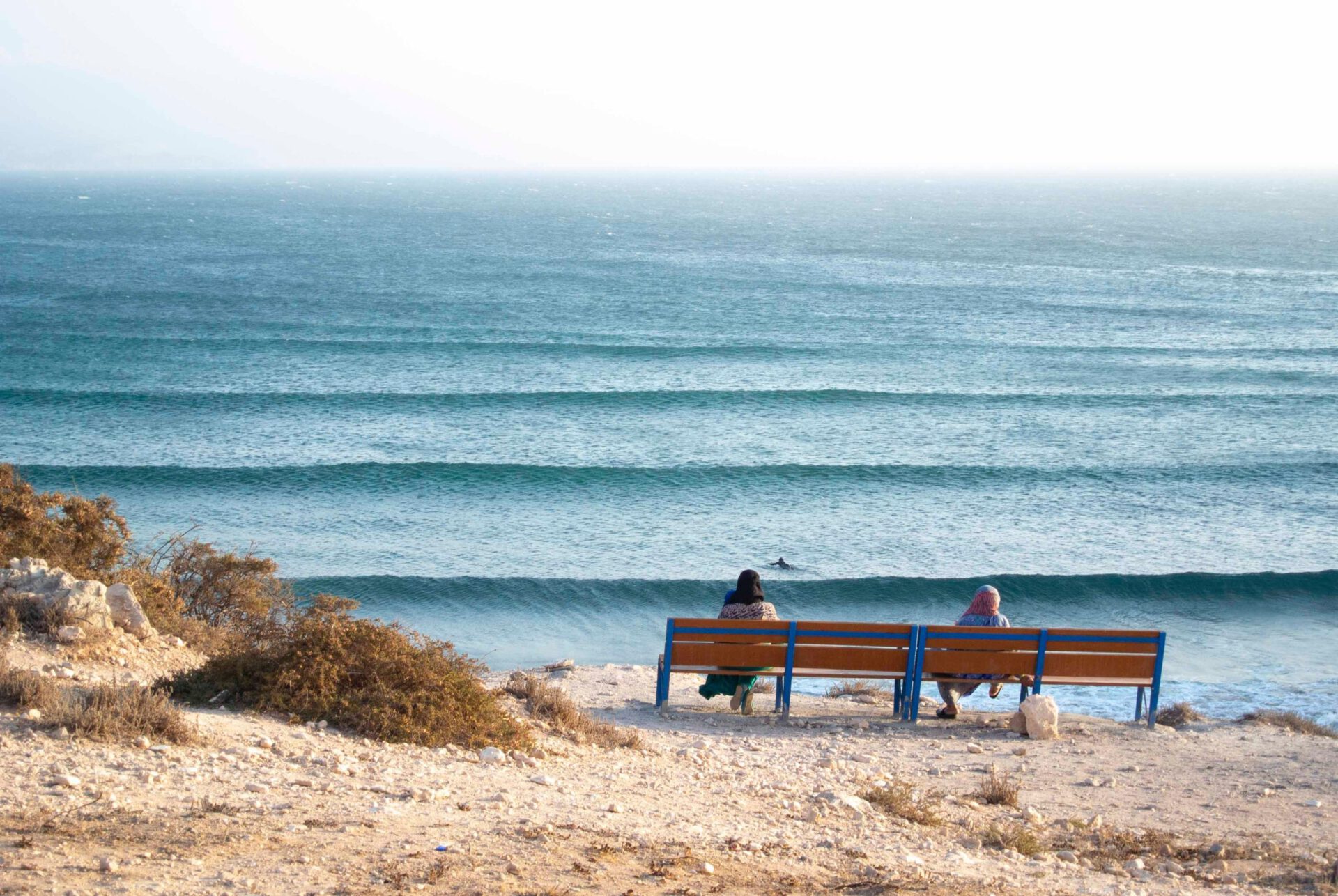 On the coastline of Morocco...
Location
Next to worldclass surfbreaks, is the place where you find Surf Paradise Morocco. From the beach you walk up the mountains and in just 10 minutes walking from the beach you will find our surfcamp.
In this unique surfcamp in Tamraght
Enter this door and find the perfect surfers base. Our accommodation with stunning oceanview offers everything what a surfer needs! It is small scale, it is local and it is homely but in the same time you find all luxery services that makes you feel comfertable!
Stay in our private our shared rooms with great prices and fantastic views and let's make your next surftrip legendary!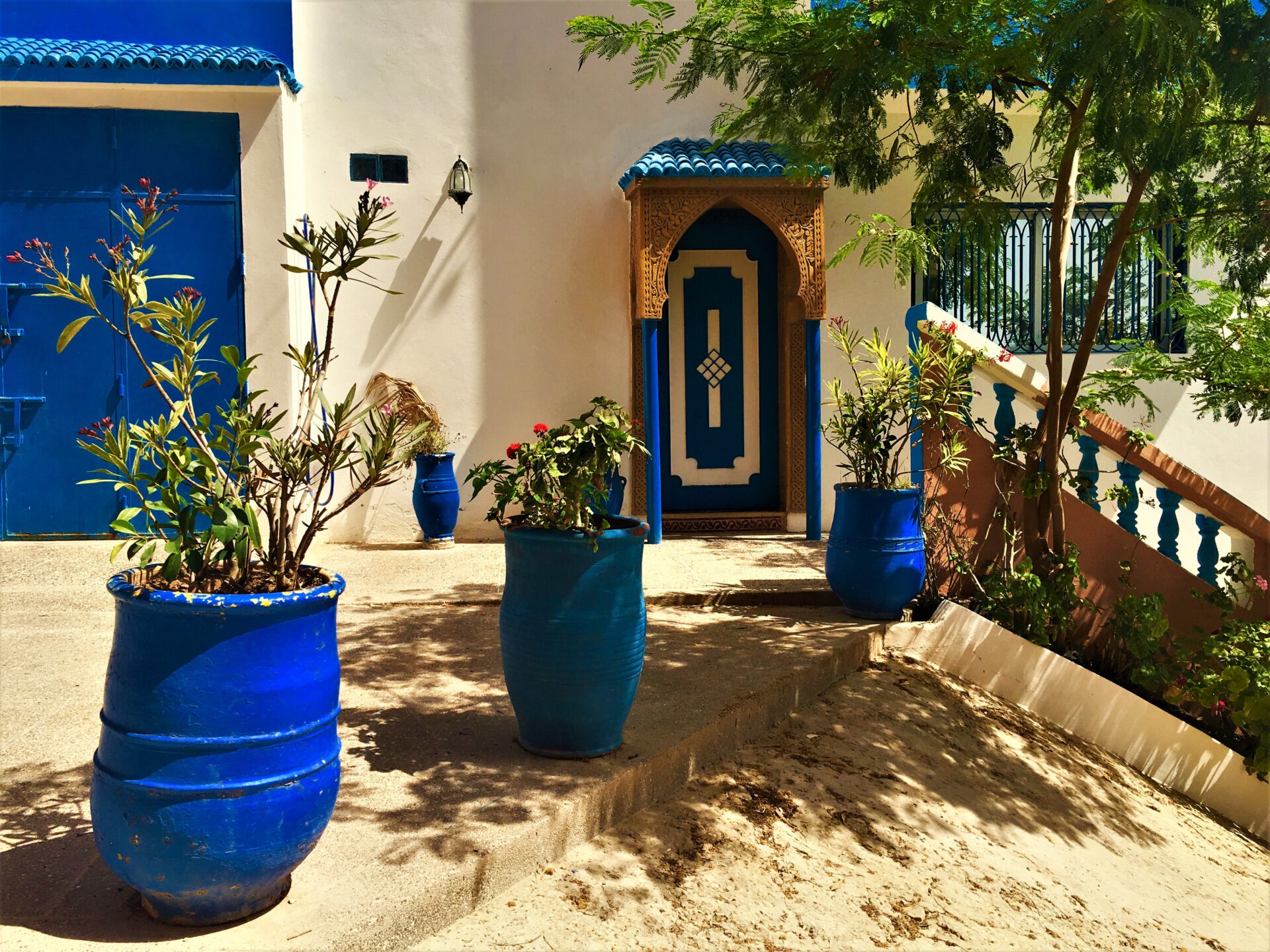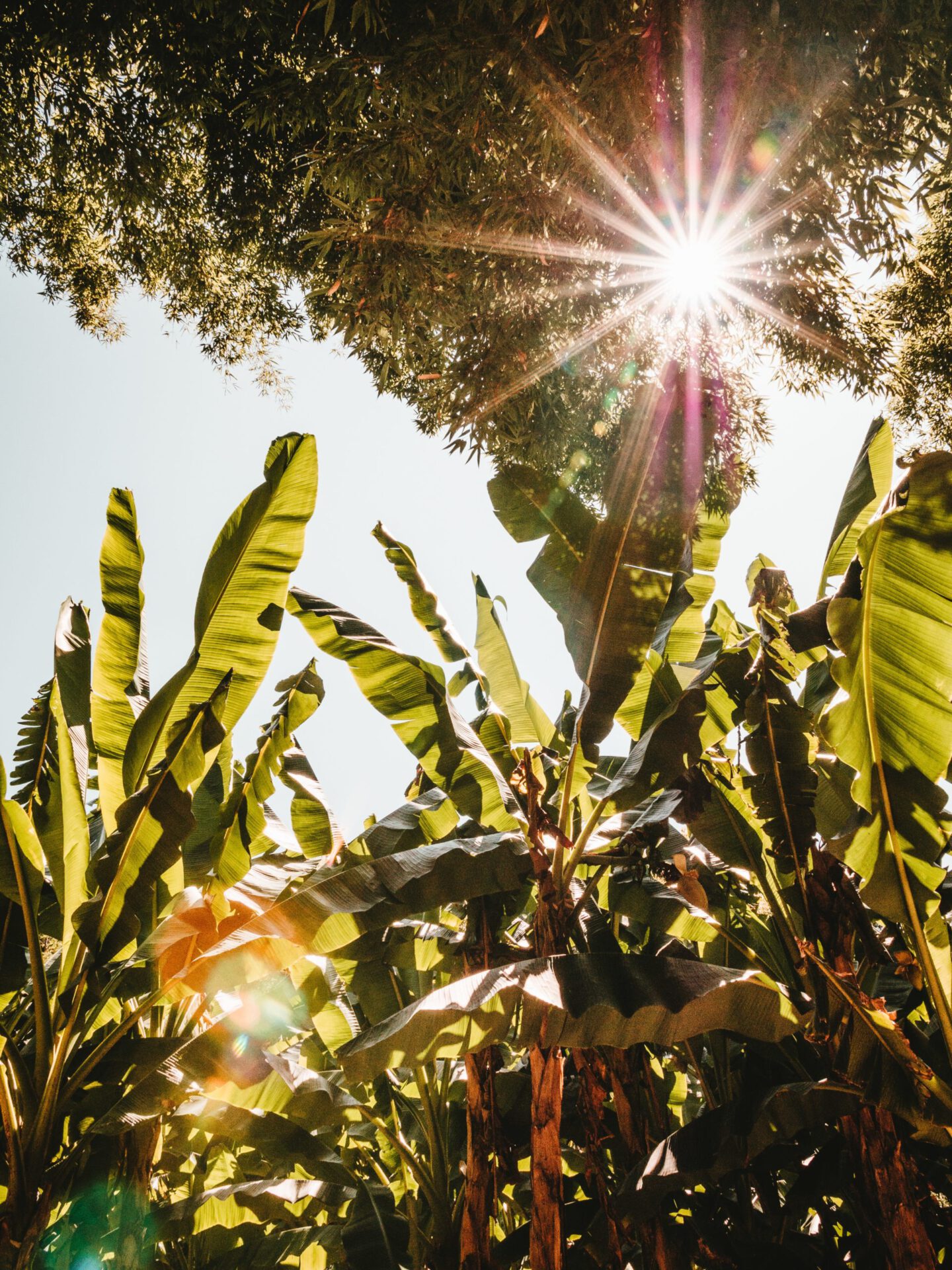 Relax in the tropical garden
We love the outdoors! Our tropical garden or: our jungle is a place where we grow fruits and veggies. Also it is the perfect place to hang out and relax because it is nice and cool in between the shadow of the palmtrees. Take a moment to relax in the garden Read a book in the hammocks or drink some tea after surfing with your friends.!
And watch the waves from here:
The oceanview terrace
Enjoy the beautiful terrace where our main life after surfing is happening. We have a outside and inside area Here we enjoy breakfasts and dinners but also playing games, organising our theory surf lessons or having parties. It is so great because of the view over the bay.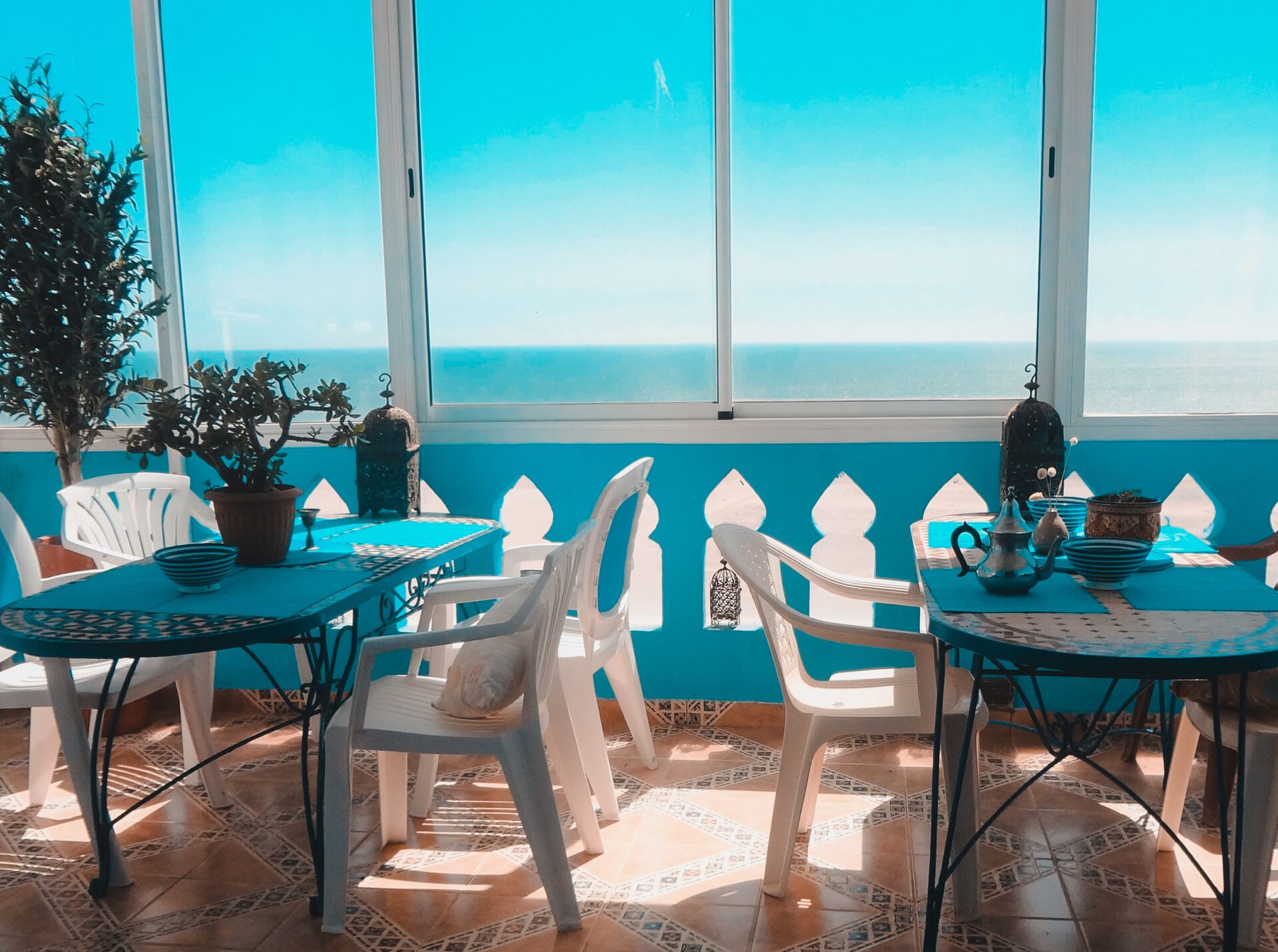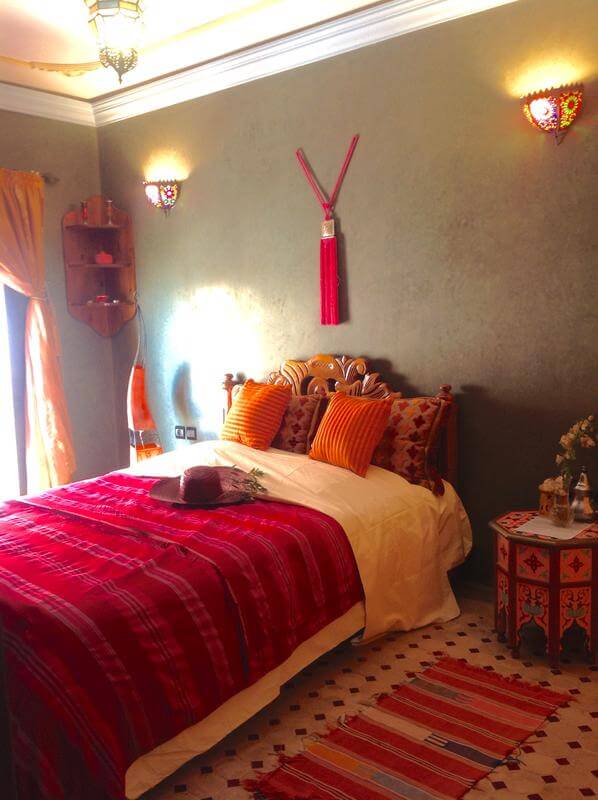 Feel comfortable in the beautifully decorated Moroccan rooms. The rooms are fully equipped. In the surfcamp there are both shared rooms for the budget travelers or private rooms for the more luxurious trips.
The rooms have shared bathrooms and there is place for maximum 20 persons. In the shared room there is place for 8 persons.
The meals in the surfcamp:
Let's get this straight right from the start – Moroccan food is simply delicious – perfect for our vegetarians and meat-eaters alike. The breads here are baked fresh daily, and the dinners are slow, multi-course relaxing affairs with candlelight and magic.
If you don't eat this or that – no worries – we are happy to accommodate any of your food preferences.
The menu
Our chef is prepairing daily delicious home meals in our surfcamp. We serve daily breakfasts, lunches and dinners, snacks, smoothies, juices and more! All this to keep you going surfing on the board!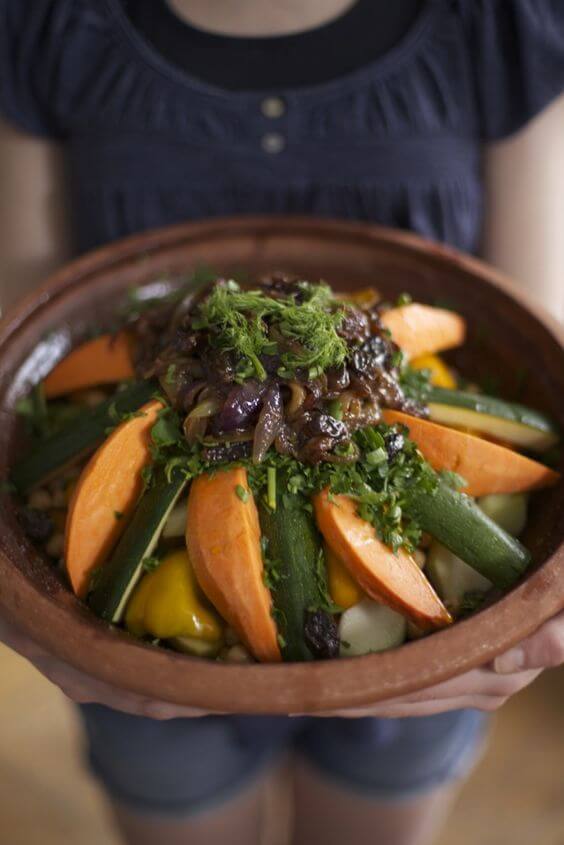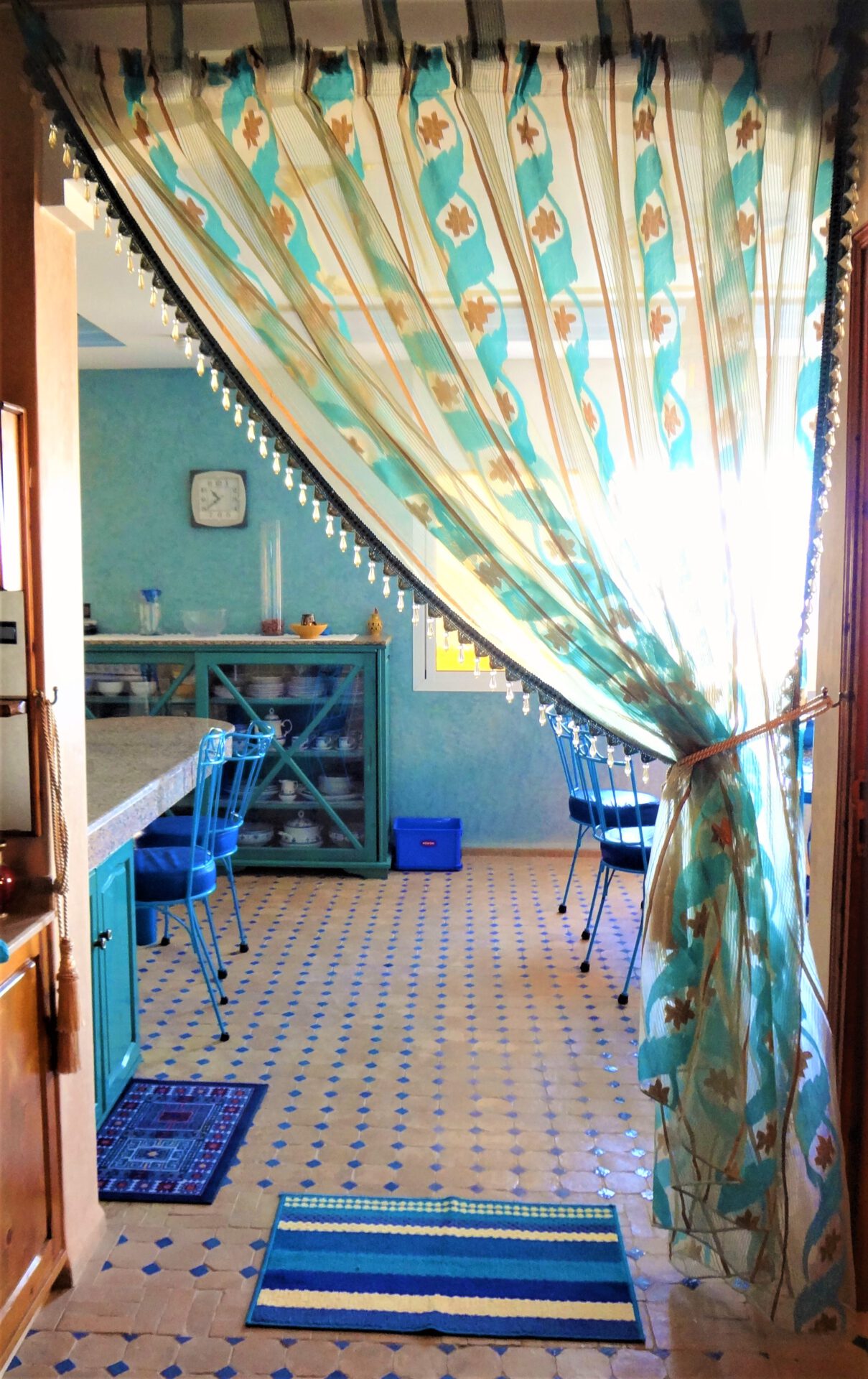 Oceanview from every floor!
Even though we spend most of the day outside on the beach, it is always a pleasure to arrive back in the surfcamp. Our accommodation is Moroccan style decorated and from every floor we have a stunning view over the bay. From our open kitchen we serve delicious smoothies and after surfsnacks.  
Every day we organise plenty of fun activities such as yogalessons, hikes, game nights and more, so be sure to join!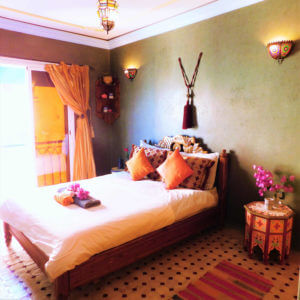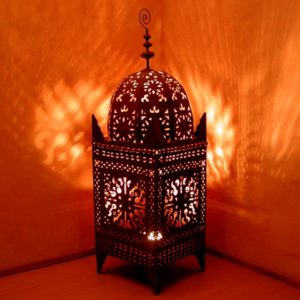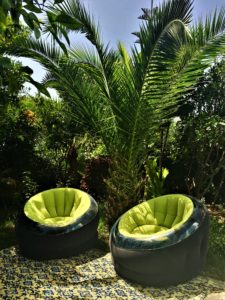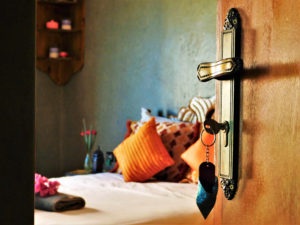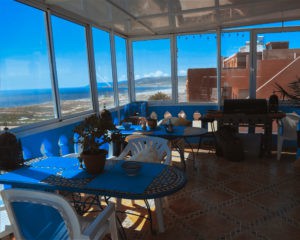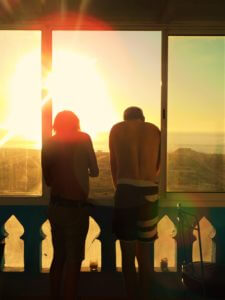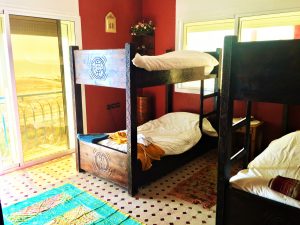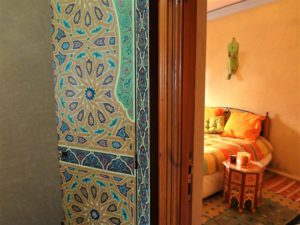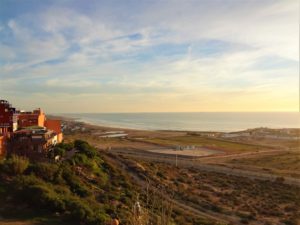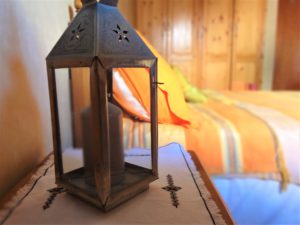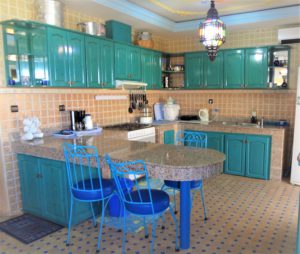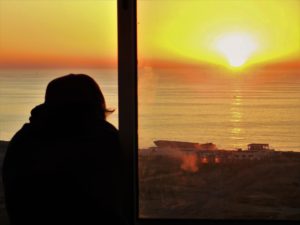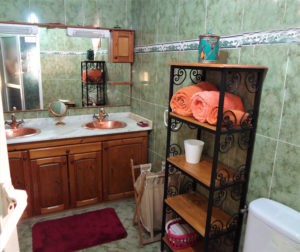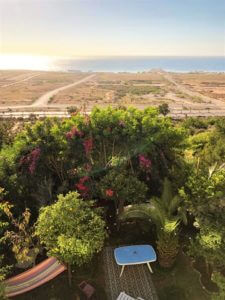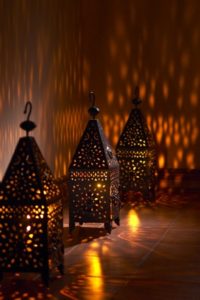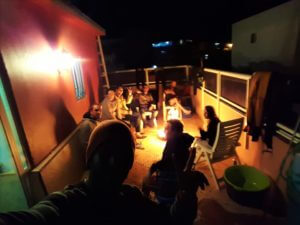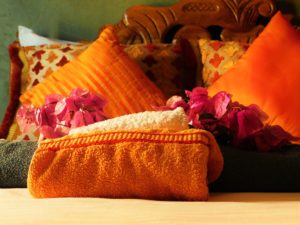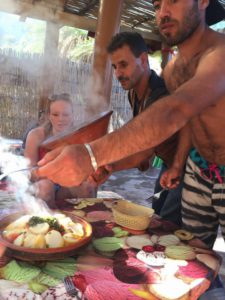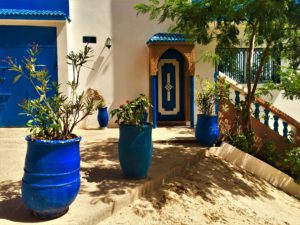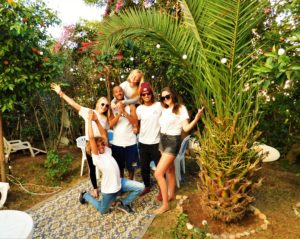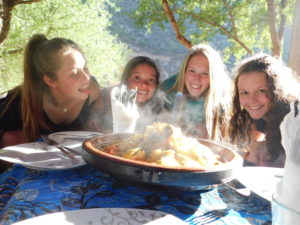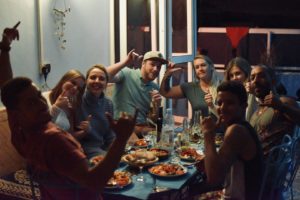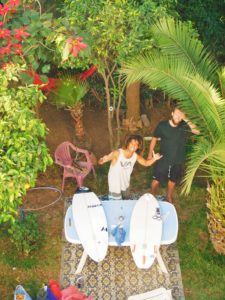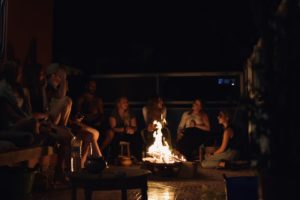 Make lifelong friendships
A lot of people telling us that it was the people that they met that made their holiday with Surf Paradise Morocco unforgettable. We are not only offering you our services and host you in our surfcamp, we also love to meet you and  share our deepest passion with you: surfing and yoga. 
This makes us not only just a group of people passing by but it connects us on a beautiful way. Even if you are travelling alone you will sure make a lot of new friends during the teabreaks on the terrace, on one of the surftrips or while hanging upside down during one of the yogalessons 🙂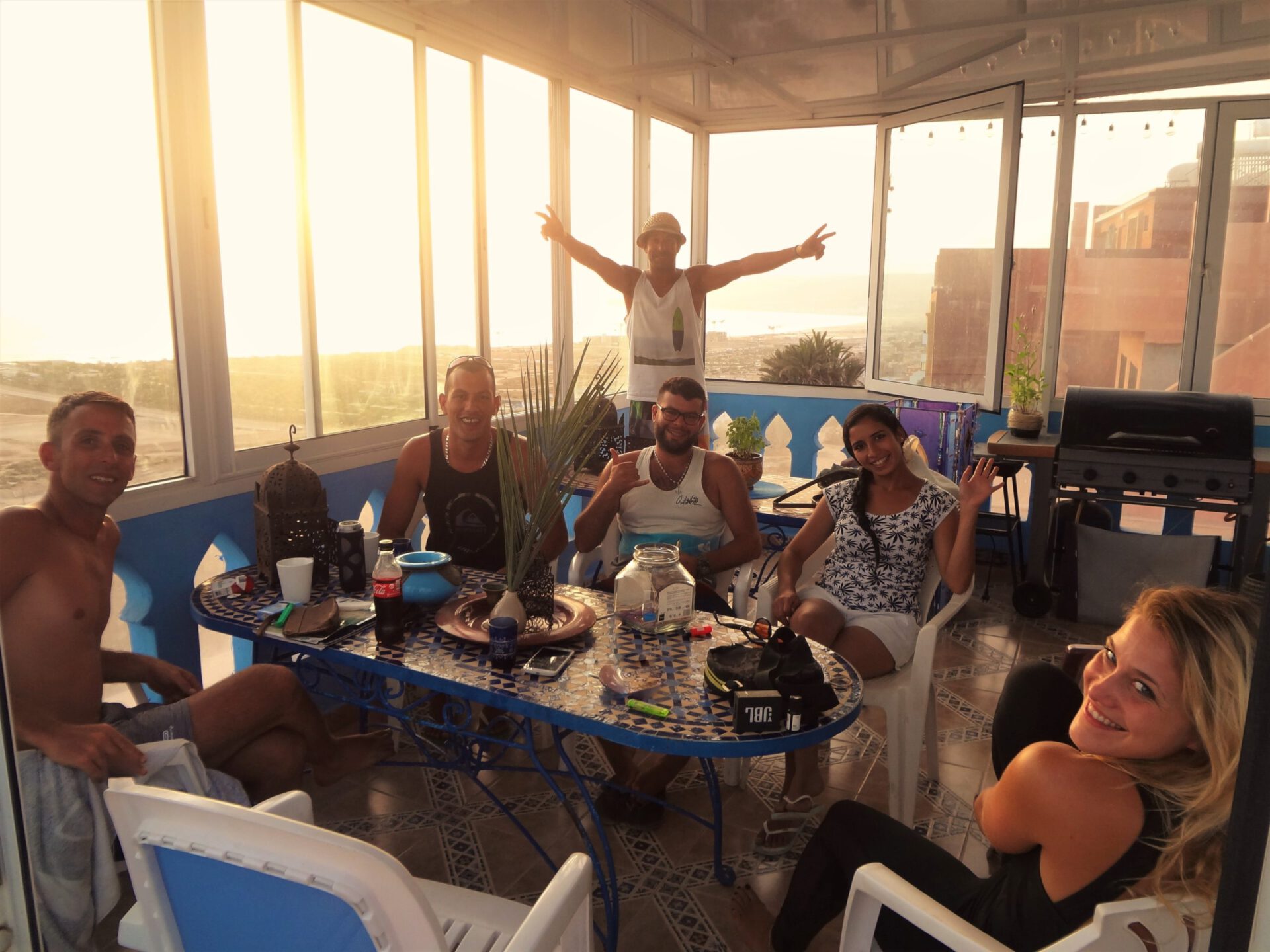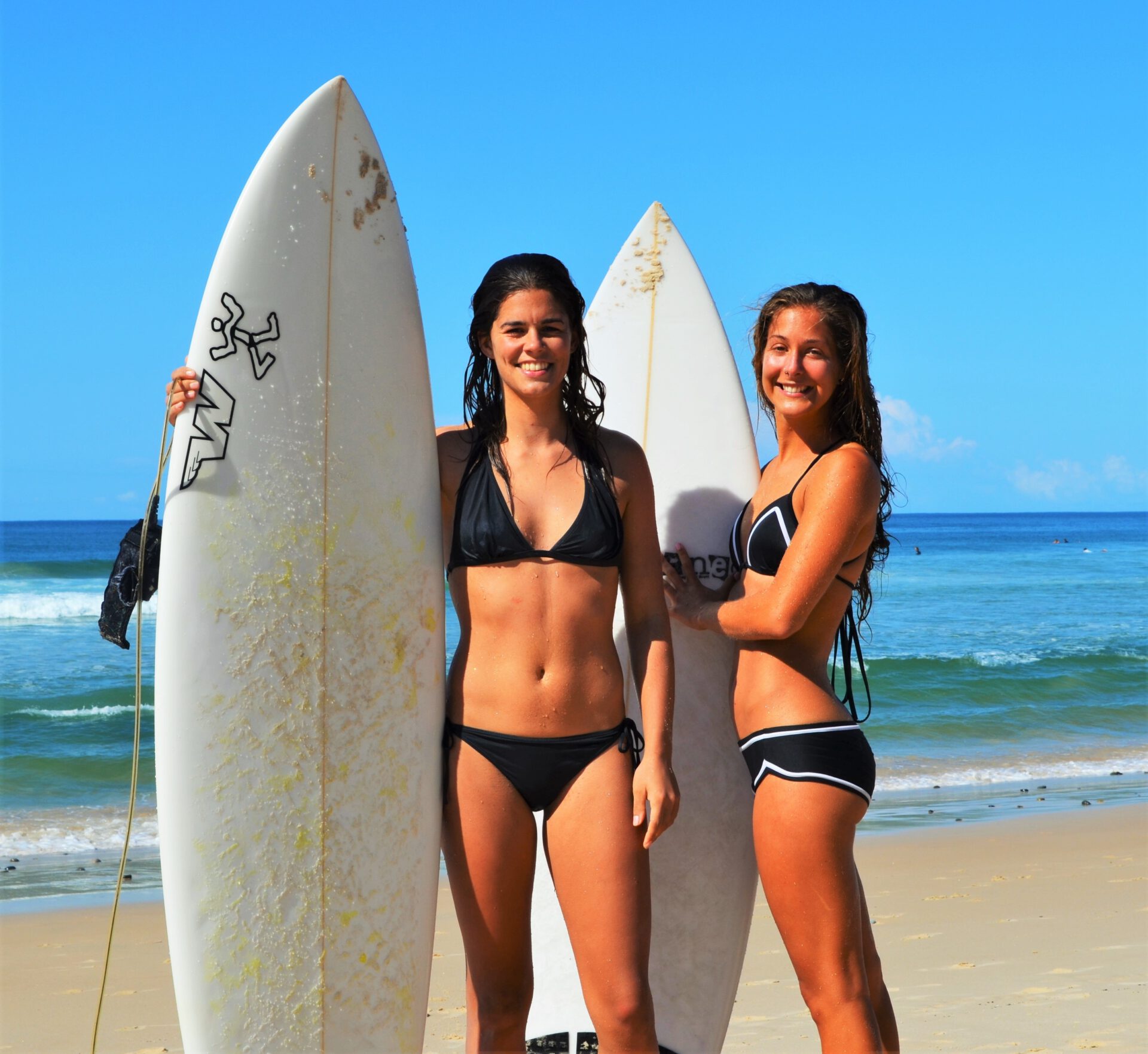 The surfschool of Surf Paradise Morocco is located on the first floor of the surfcamp. Surf Paradise Morocco is offering daily surflessons for beginner surfers, surfguidings, and surfcoaching for intermediate surfers. You can also rent soft and hardboards at the surfschool.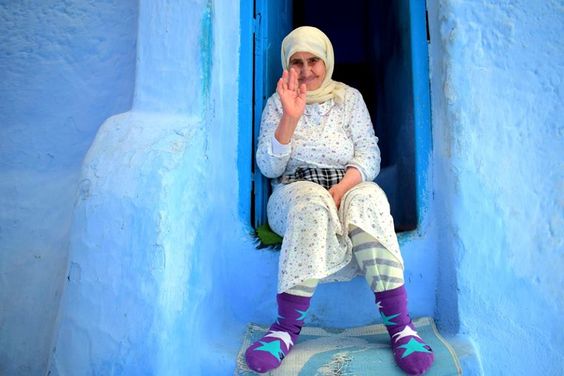 Your holiday with Surf Paradise Morocco counts for the local population, environment and marine life. Nothing is as beautiful as going on vacation and at the same time giving something back to the locals. Surf Paradise Morocco works with locals from the village, supports projects to protect the environment and oceanlife, and works closely together with various charities
Your holiday with Surf Paradise Morocco really makes the difference!
Start your surf adventure in paradise!