Go surfing in sunny Morocco this summer and experience a great week full of action, fun and surf!
16+ surfcamp in Morocco! 🙂
Join us at the 16+ surfcamp this summer with Surf Paradise Morocco in Tamraght  and experience an unforgettable week full of surfing, fun and action! Stay with other young people aged 16+ for a week at super deluxe surfcamp in the local fishers town, next to the beach.
Wake up and check the waves from your bed with the sound of the sea in the background and start your day super relaxed.
Taste the delicious meals prepaired at the surfcamp, and served on the oceanview terrace.
Choose your surfboard, bodyboard, skimboard and / or wetsuit and join the daily surflessons. You learn how to surf like a pro from a qualified Engliish-speaking surf teacher. After a week of surfing you will see that you can already catch your waves and surf down the line!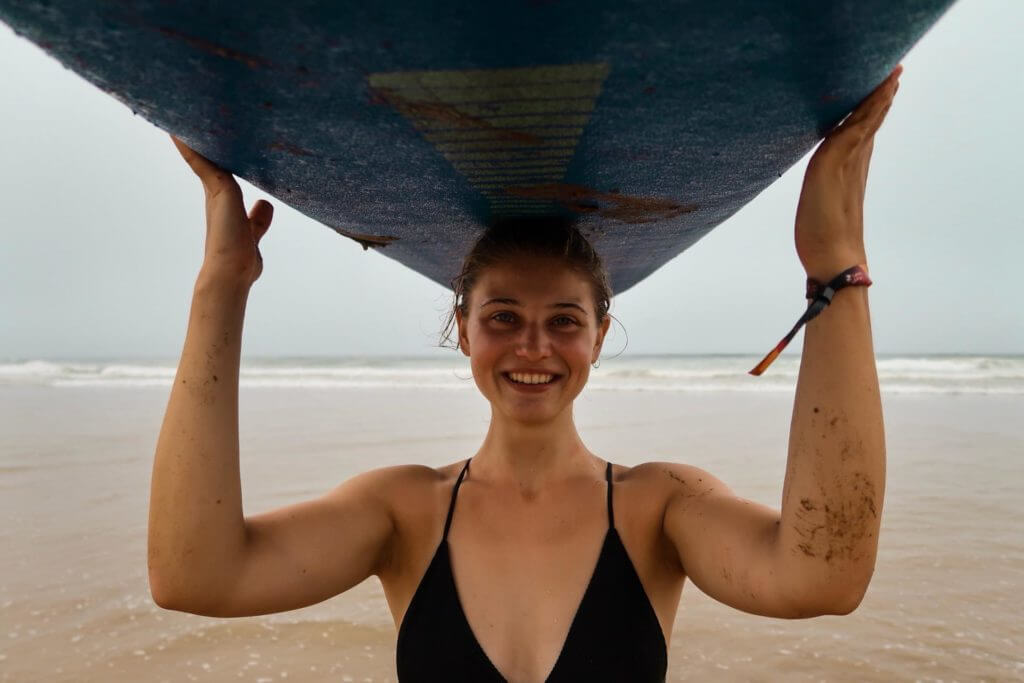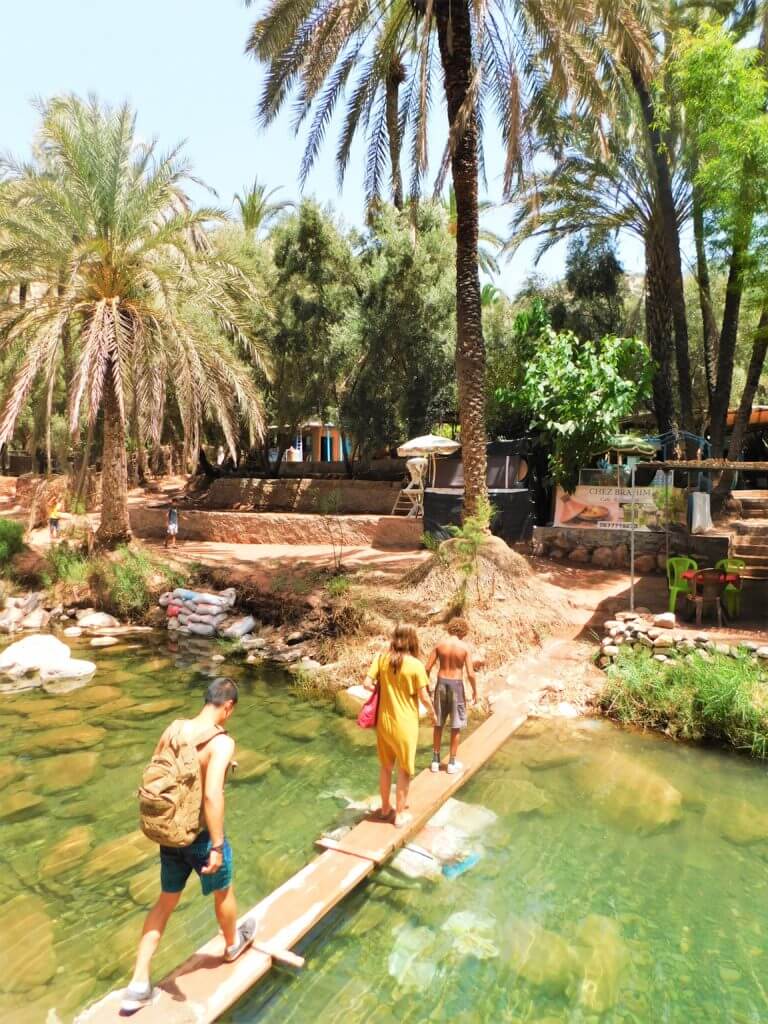 In addition to surfing, many other fun après-surfing activities are also organized, such as parties, and various trips to explore the area. Also great adventures are organised such as: Sandboarding in the Small Sahara or a expedition to Paradise Valley (including cliffjumping!) At the surfcamp there are different areas to chill and relax, games and a smoothiebar there is always something going on and you won't get bored!
Tamraght is a relaxed Moroccan village with beautiful sandy beaches and always good waves for both beginners and advanced surfers. Tamraght is located on theMoroccan Atlantic coast between Taghazout and Agadir. Together with the famous surfing spots Anchor Point and Banana beach, this region makes a true surfing mecca.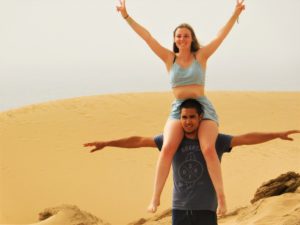 Surfing
Surflessons
Sandboarding
Expedition Paradise Valley
Yoga
Party
Citytrips
Hamam
Beachgames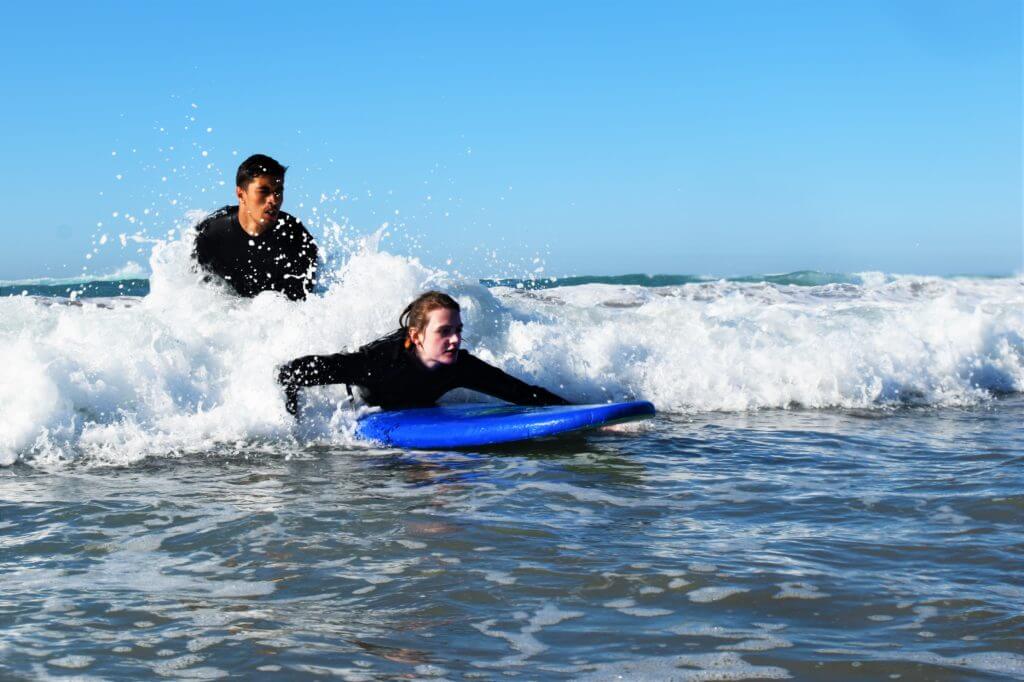 Surf lessons from a champion!
Learn to surf faster and better with the surf lessons from our surf instructor Zouhir. Zouhir is a Moroccan surfing champion and has played national and international competitions for years. He likes to share his great passion with all beginners and advanced surfers in our surf camp. Together with the team of qualified surf instructors, he knows better than anyone how to learn to surf quickly.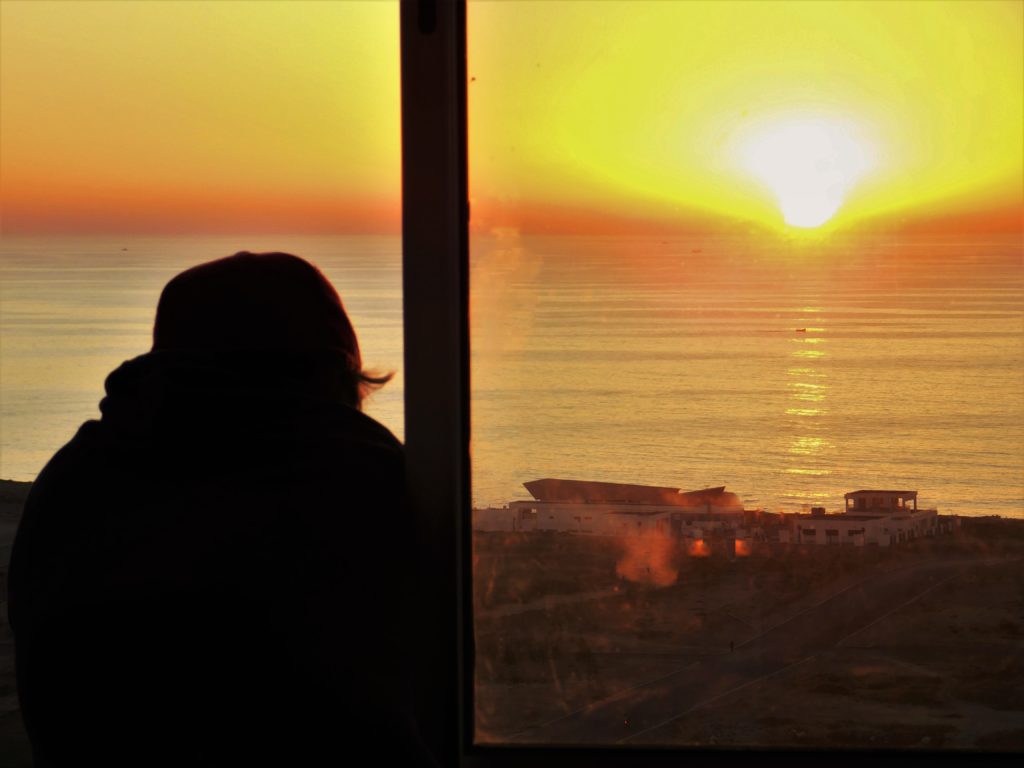 Our luxury surfcamp in Tamraght has a stunning view over the ocean. From every floor you can check the waves! 
The complete house is Moroccan decorated and breaths surfvibes.
You can choose between the following accommodation:
Shared room
Private double room
Private triple room
Private single room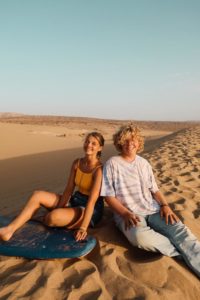 On average, between 10 and 20 surfers stay in the 16+ surfcamp in Morocco. These surfers come from Europe and mainly the Netherlands and Belgium. You go surfing, eating, partying together… and before you know it you have a bunch of fantastic new friends!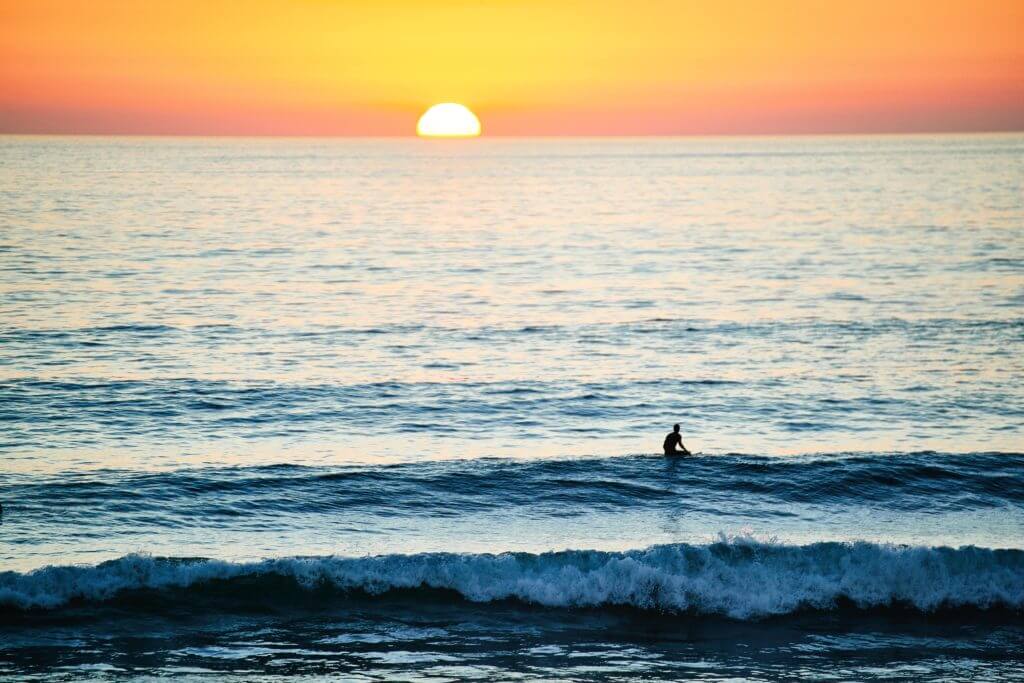 Although most young people visit us during the summer season, our surf camp is open all year round. If you have time in the winter period then this is really recommended!
In the winter period the temperatures do not drop lower than 20 degrees and the waves are even better!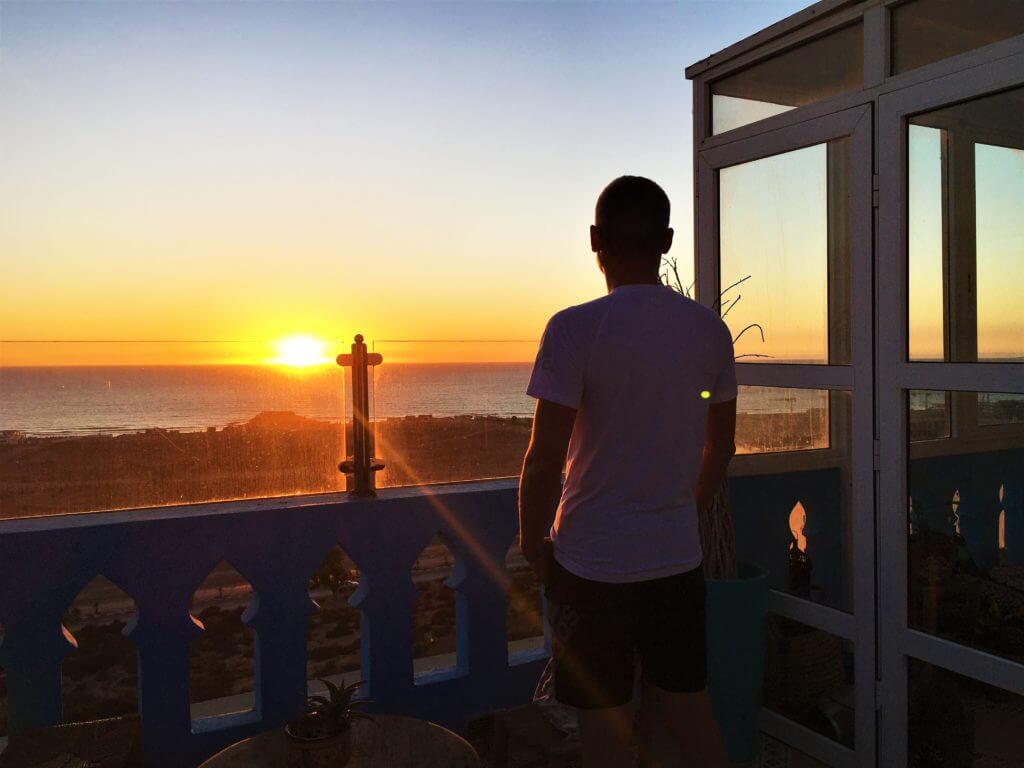 The accommodation in the 16+ surfcamp in Morocco
The surfcamp in Morocco is builded on a unique location in Tamraght. With a fantastic view over the ocean you can check the waves every time. The accommodation in Tamraght is beautiful decorated in Moroccan style. Also there is a tropical garden en sunny terrace.
The surfcamp has a small restaurant where daily breakfasts, lunches en dinners are served. The delicious meals are all based on a surfers lifestyle. Also you need to try out the juicy juices and smoothies that are freshly made in the surfcamp restaurant!
At the 16+ surfcamp in Morocco we offer different options for your accommodation. You can choose between a bunkbed in the shared room
Surflessons at the surfcamp
The surf school of Surf Paradise Morocco offers daily surfing lessons. Most of the guests are beginner surfers and beginner-surflessons are offered on the sandy beach of Taghazout bay. 
Our surf lessons in Morocco are complete surf days with two surfsessions per day, surf theory, transport to the beach, surf equipment and also a delicious lunch on the beach.
The lessons are given by the team of passionate and certified surf instructors who are happy to teach you how to surf. The lessons are given in small groups in the water on a personal level because we believe that personal coaching helps you to learn all surf techniques in the best way. Savety is also our main priority during the surflessons.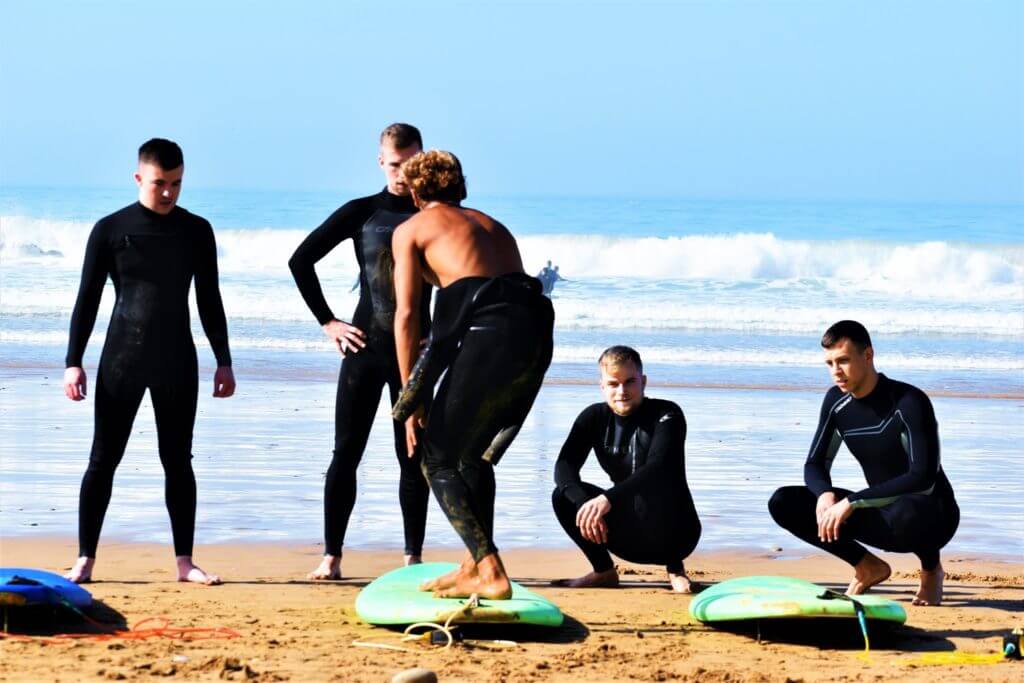 Start your next surftrip to Morocco now!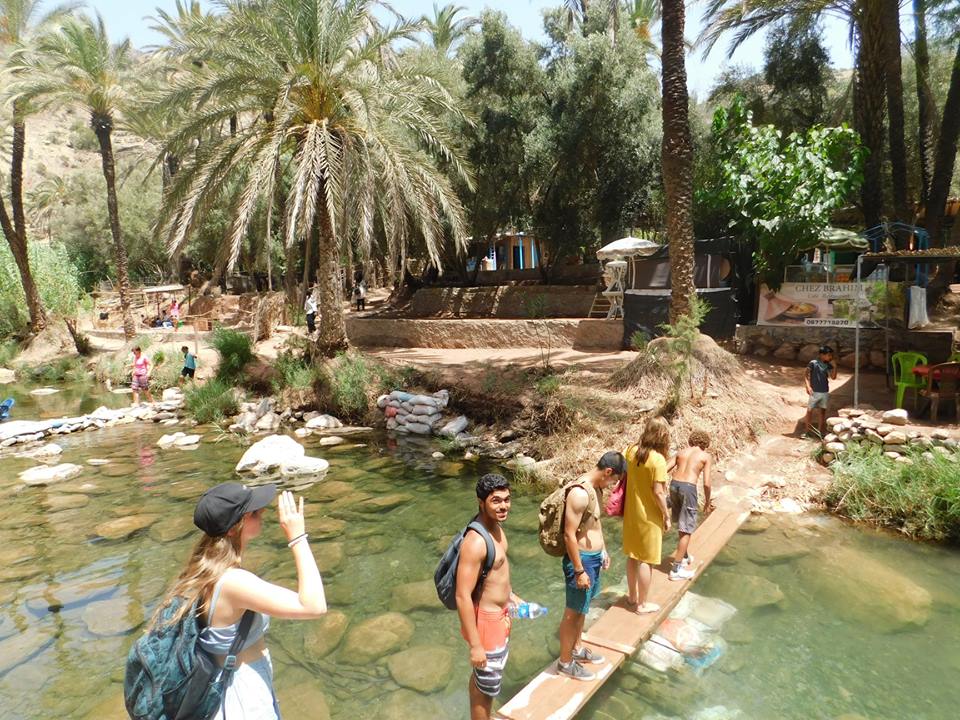 Accommodation in shared or private room
Daily meals
2 Surfdays (10 hours of surflesson)
Surf equipment
Expedition Paradise Valley (cliffjumping)
Sandboarding in Small Sahara
Souks of Agadir

Airport transfer arrival + departure
€ 65 per day € 399 per week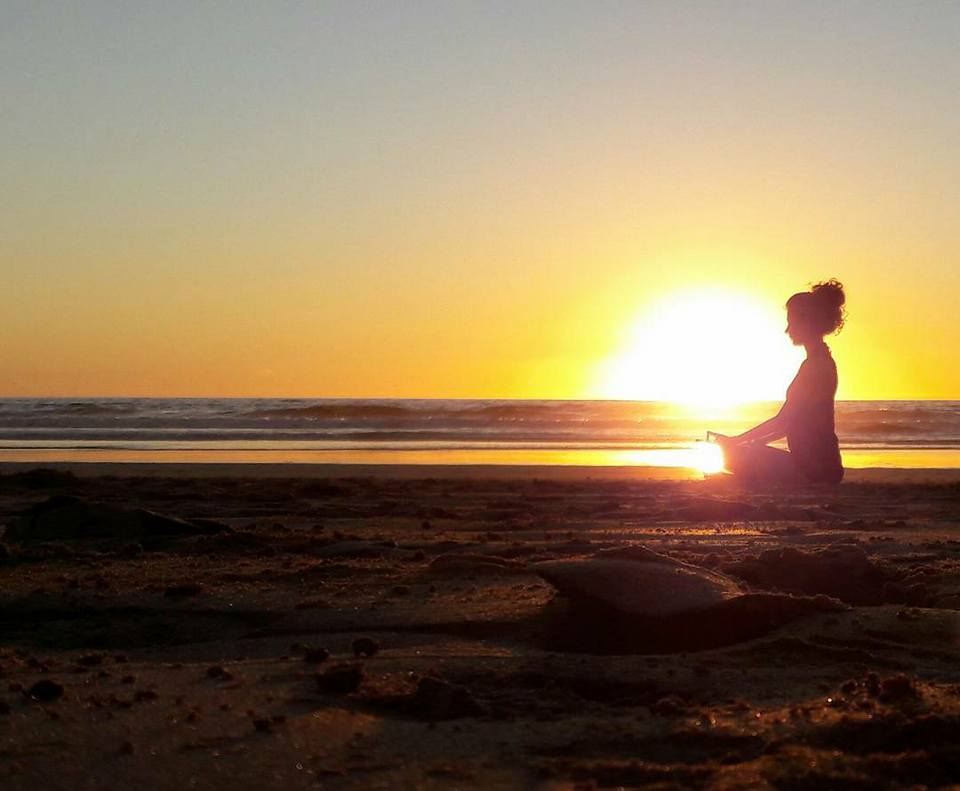 Accommodation in shared or private room
Daily meals
Daily yogalessons
4 Surfdays ( With 20 hours of surflesson, 
Surf equipment for 4 days
Free Agadir airport transfer
Extra activities such as campfire night
€ 60 per day € 399 per week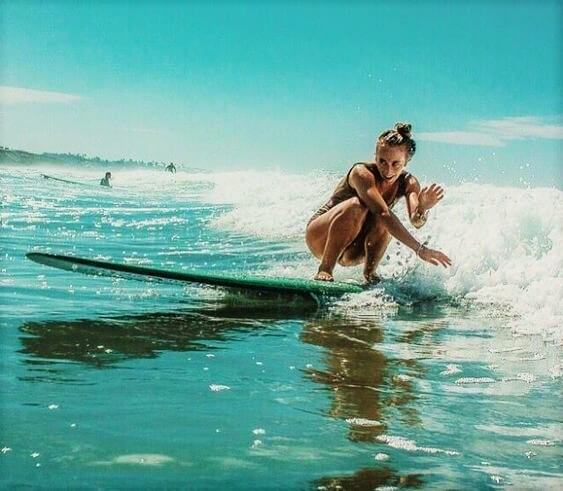 Accommodation in shared or private room
Daily meals
5 Surfdays ( With 20 hours of surflesson, 
Surf equipment for 5 days
€ 50 per day € 339 per week
Accommodation in shared or private room
Daily meals
Daily complete surfdays ( surflesson for over 30 hours)
Daily high quality surf equipment
Agadir airport (arrival and departure)
Daily dinners
Surf Theory lessons 
€ 65 per day € 439 per week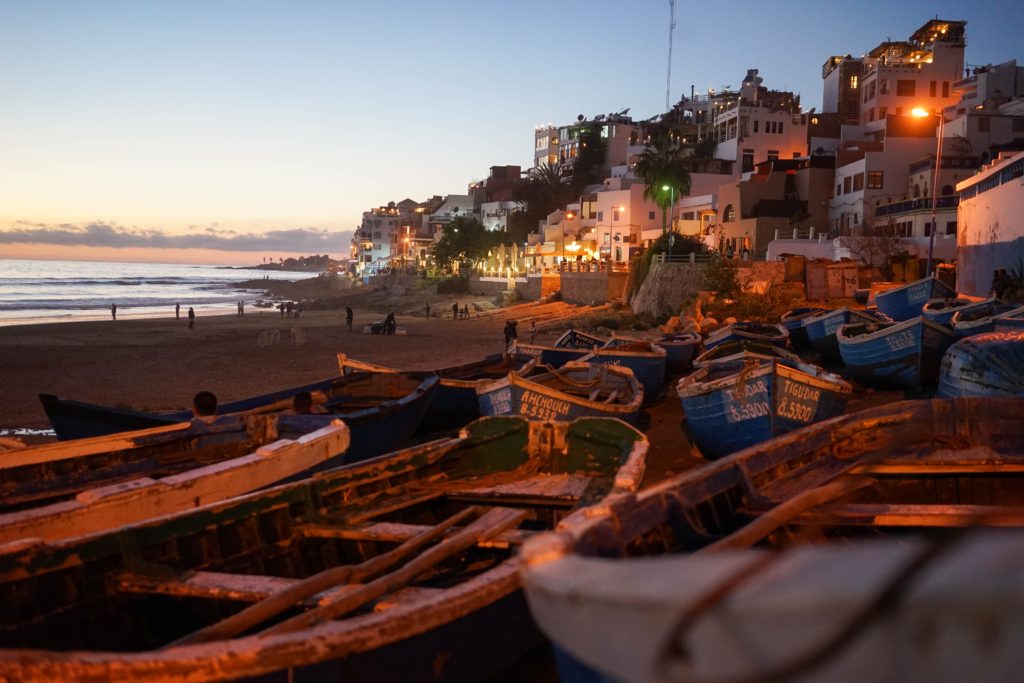 Morocco as surf destination for your next surfholiday
Did you know that Morocco is a fantastic and unique surfing destination? First, Morocco offers fantastic world-class waves and the most beautiful beaches. In addition, the colorful culture and desert temperatures are great for a real adventure under the sun!
You can find in the area where our surfcamp is located (Taghazout environment) a special mix of traditional Moroccan culture, relaxed beach and surf vibes and modern Western influences.
This means that it is very accessible for Western tourists and easy to travel. It is also safe and you can go fine on the street in the evening to enjoy a nice meal in the pleasantly lit streets.