As the sun is setting in the ocean, the warm Sahara wind is still blowing around, and the Mosque calls for the prayers, our daily yogaclasses are starting. Surf Paradise Morocco is offering quality yoga in Morocco.
Yogalessons at Surf Paradise Morocco
As the sun is setting in the ocean, the warm Sahara wind is still blowing around, and the Mosque is daling the prayers, our daily yogaclasses are starting. Find yoga in Morocco for a fantastic balance between spiritual and physical health! 
The Yogalessons are given on our beautiful terrace with ocean view or on the beach. The basic is to find a balance between the intense surfingsport and innerpeace.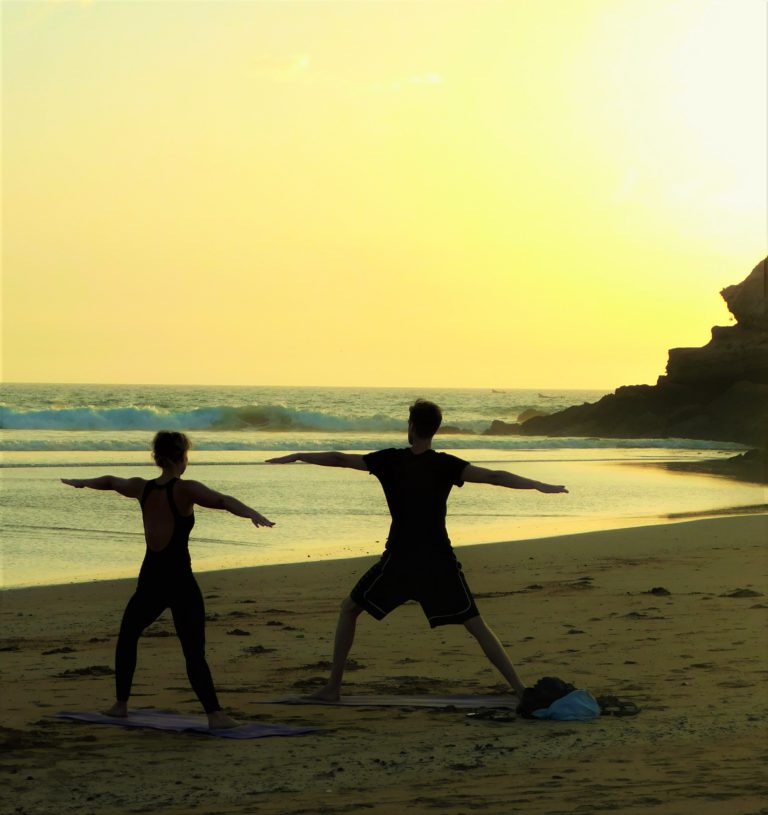 Today many people are taking up yoga techniques for physical exercise. And most don't know anything about the history of yoga. Nowdays it is more about getting a healthy skin body.

However, the practice of yoga is so much more than just a system of physical exercise for Health. It is a path to personal spiritual growth. The practice and goal of goal of yoga dates back to the Upanishads, written between 1000-5000 B.C.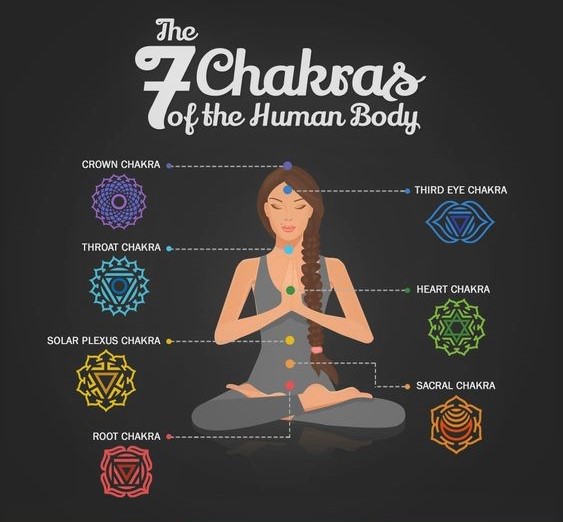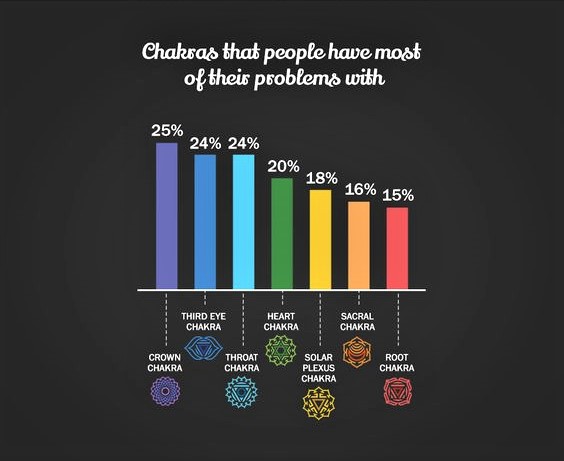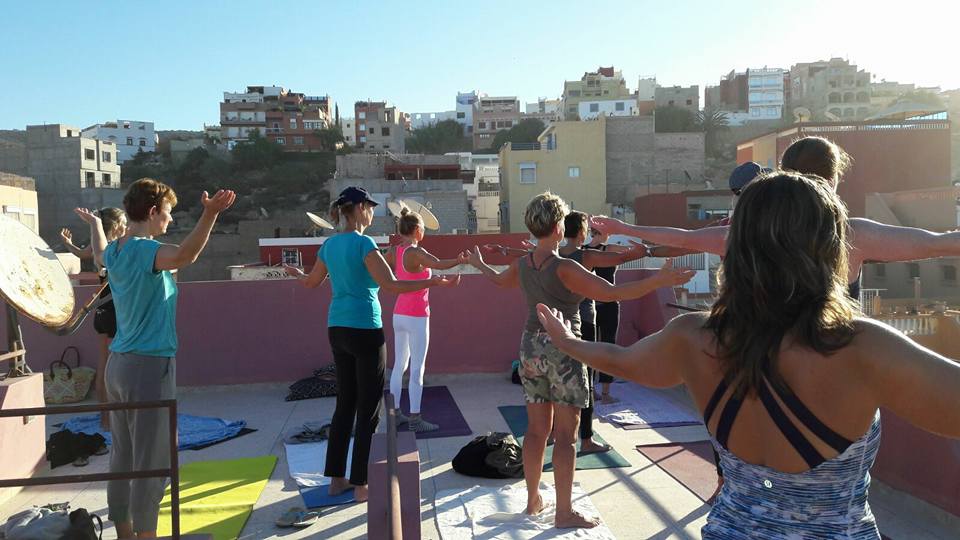 Why would you do a week of yoga in our surfcamp?
Most of us regonize ourself in a really busy schedule in their daily life, everybody want something of you, and you can never really life in the moment. This gives all of us a lot of tension. Your mind Keeps working and planning.
It would give us so much extra If we give ourselves time to listen to your body. 
Surf & Yoga
After a long day of surfing your body needs to cool down, yoga is the perfect way to protect your body from injuries. Yoga and surf are working both with a lot of the same positions and muscles. with Some Nice stretchers and relaxing moments, you will get all the tension out of your muscles. Yoga helps Perfectly to get your body and mind fit for surfing. more about surf & yoga
From Hot vinyasa to Yin yoga
We offer different kind of yogastyles in our surfcamp. We can start the day with a hot vinyasa to wake up our mind and body. In the end of the day we prefer to do a relaxing yin yoga session.
In Morocco yoga is still very unfamilliar. A lot of local Moroccans don't know anything about yoga and sometimes they are even a little bit scared of the style, because they are scared that it is collide with the Islam. In most of the surfcamps in Morocco, yoga is still "the underdog" of the program. Therefore we believe that Yoga and Islam can match really good with eachother and it is even a way to get deeper into their faith.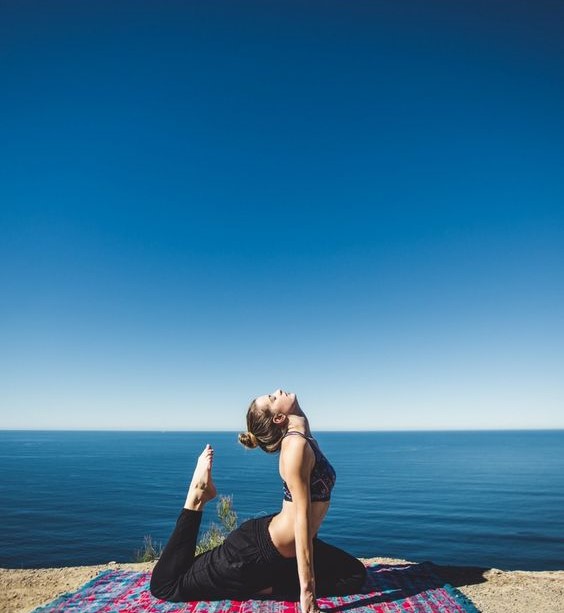 Join our daily sunrise and sunset yogaclasses on the beach. Add as much extra yogaclasses to your basic program as you would like! 
Complete Surf & yoga week
A complete week that is focussing on surf & yoga. Get the best out of your week and join the surf & yoga program!