A one month break to surf every day, exploring the Moroccan coastline and finding yourself on those perfect waves. Challanging yourself on medium to advanced surfspots. The surfguiding holiday is for those that are able to surf by themselves and have their own board!
Overview
Trip Outline
Wat is included?
Gallery
FAQ
Prices
One month – surfguiding & accommodation
Living the surfers lifestyle, surfing every day. Make it possible with the one month surfguidings acedemy holiday!
Discover the Moroccan waves
Do you really want to dive deep into the surferslife style? Surfing every day, improving quickly to come back in surfing? In this month you can surf every day from sunrise till sunset, find that fantastic Moroccan waves and living next to the ocean.
LIVING THE SURFDREAM IN PARADISE
You live with the other students in the Surf Paradise Morocco surf house located right next to worldçlass surfbreaks, the surfhouse is fully dedicated to surfing. You will dive deep in the Moroccan surfers-life by surfing every day and meet other like minded surfers from all over the world.
On down-time we organise fantastic daytrips, Arabic lessons, rooftop party's and multiple days-surftrips to learn more about the Moroccan culture and celebrate your holiday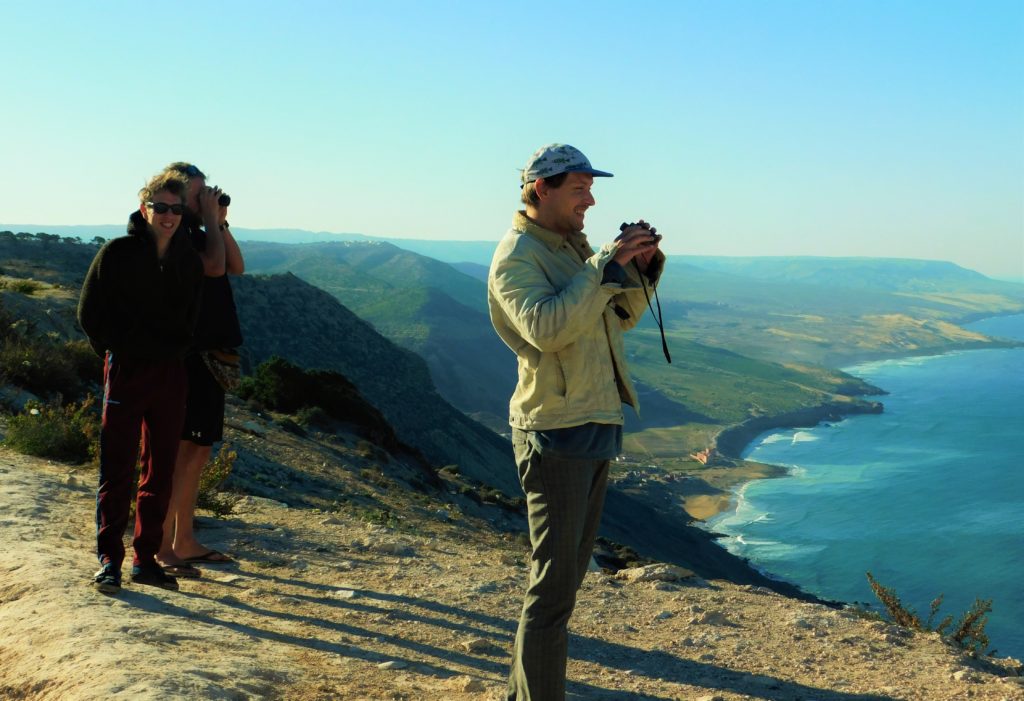 Tell me more!
Surfing from Sunrise till sunset, day after day!
The waves in Morocco are regarded as some of the best in the world. Here you'll find long beaches that are perfect for beginners, alongside incredible point breaks that will leave even the most seasoned surfers breathles.
This month is perfect for:
Can you already surf? You don't need any lessons?
Do you have a month time for a surfholiday
Want to meet like-minded surfers and set yourself in a perfect surf atmosphere?
Are you motivated to go surfing every day?
Do you want to bring your own board and wetsuit?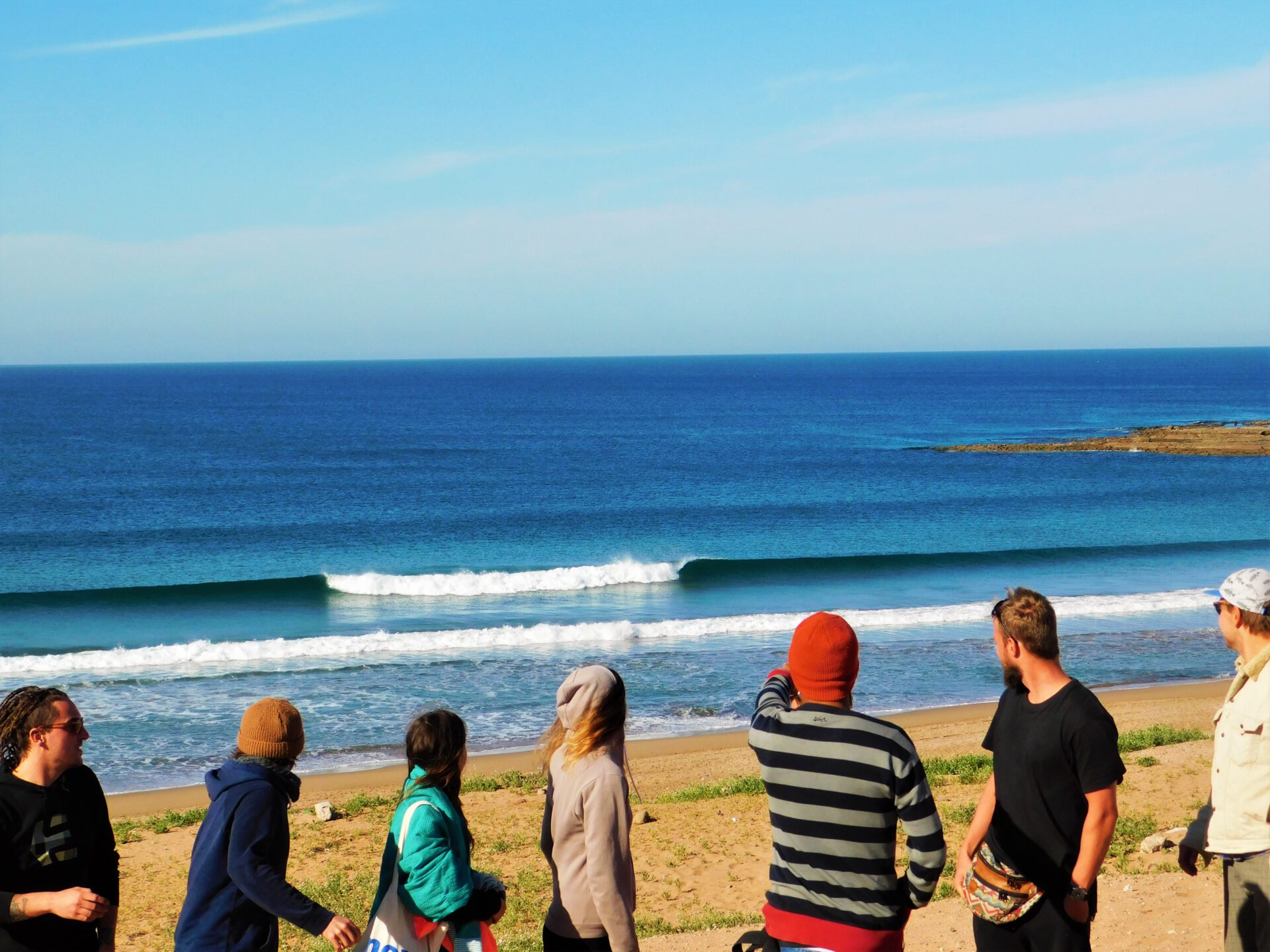 The program
The program of the one month surfguiding is focussed on surfing. You will start your month with coming back into the water on more easy going waves and we end the month with more challeging waves. Every day we plan our surfsessions during the best tides and best swell on the right location. This means that we living by the tides and every day is different! Our schedule changes daily as the surfing conditions change daily. To give you an idea here a typical surf day at our surfcamp:
08:00  – 09:00 sunrise surfsession*

09:30 – 10:00  Surfers breakfast with view over the ocean

10:30 – 16:00   second surfsession

17:00 – 18:00 Sunset yogasession*

18:00 Teabreak on the terrace

20:00 – 21:00  Moroccan dinner *

21:00 Campfire night
In your package there is daily surfguidings included. At your check-in you choose your level. (Intermediate or advanced)
Besides the surf there are a lot of extra activities organised in the surfcamp witch you can join: Once a week we make a expedition to Paradise Valley. On saturday we have a Moroccan night. Sunday is the day that we visit the souks of Agadir, and on Monday we make a trip to the small Sahara.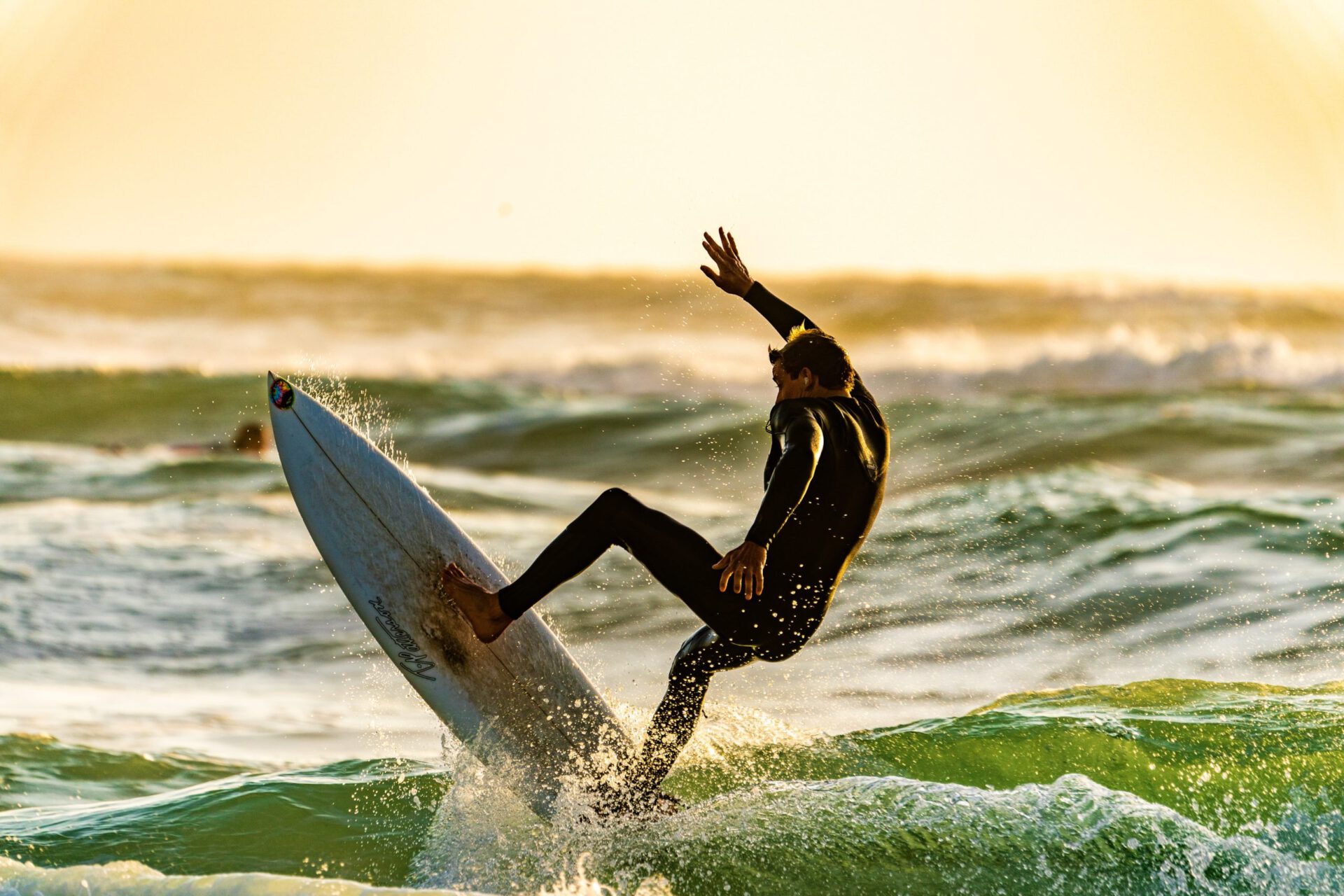 The accommodation includes:
WiFi in the whole surfcamp
Clean towels & linen are provided
24/7 happy hosts available that helps you out with everything
Daily delicious breakfast on the rooftop
Unlimited using of all surfcamp services
Choose between a shared room or private room
Lot's of nice evening activities to join!
The host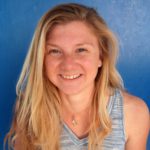 Great to welcome you in sunny Morocco and great to meet you! I'm Suzanne: born and raised in Holland but now living in the collorful Morocco for already 10 years. I did set up our small and cozy surfcamp in Morocco together with my husband: Zouhir, who is also national surf champion and pro-surfer. Together with our team we love to welcome you and show you not only the touristic side of Morocco but also the raw and pure Morocco that is very beautiful aswell! We have experienced that it is all about the beautiful people that you meet along the road, the fantastic memories you make and the endless fun that you had that makes a holiday unforgettable. That is why we as team not only offering you the best service possible but also connect with you and share our deep passion of surfing and yoga with you!
The surfguide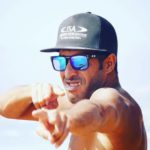 Zouhir is Moroccan surfchampion 2007 & 2008, coach of young upcoming pro-surfers and founder of Surf Paradise Morocco. He loves to share his deep passion for surfing with travellers from all over the world. Are you an intermediate or advanced surfer? Then you will definitely going to surf with Zouhir during the surfcoachings or surfguidings! Since he was just a little kid he was already surfing the big waves of this area so he knows exactly where the waves works the best. He is really motivated to get you to that next level. Also Zouhir loves to make videos and analyzing your surf during the evenings to progress your surf even better.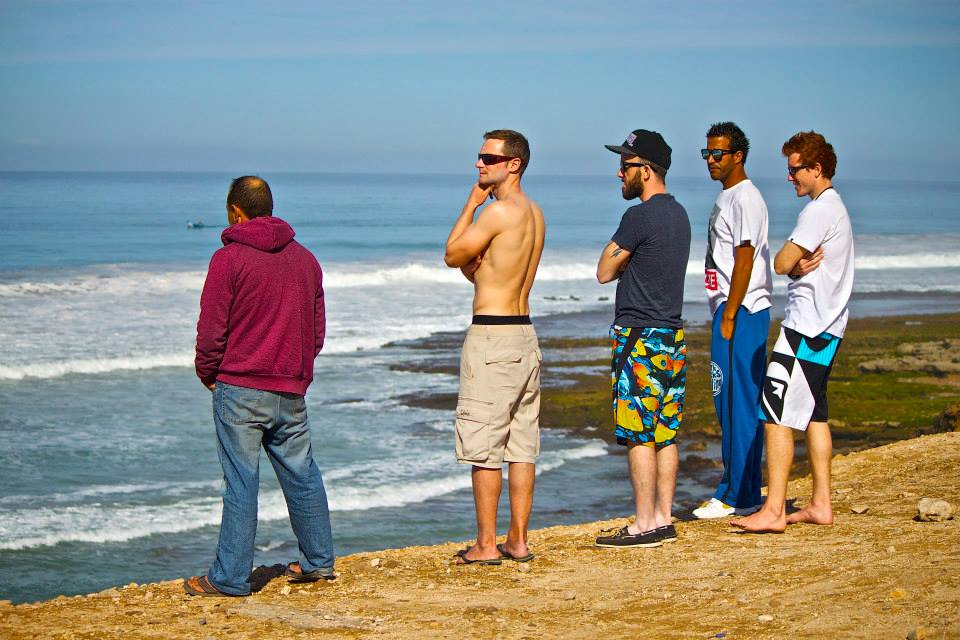 Itineraries
Arrival
Transport from Agadir Airport
Send your flightnumber and exact arrival time to Surf Paradise Morocco and there will be a taxi driver welcoming you from the airport to bring you savely and easy to the surfcamp. He will help you out with all your luggage!
Breakfasts
Breakfasts
Every morning you can order your own delicious breakfast. Choose between traditional Moroccan starters or a more fruity start of the day! The breakfast is served on the terrace with a stunning view over the bay!
Your accommodation
Your accommodation
After surfing we come back to the surfhouse for some time to relax and rewind. Your stay at the surfhouse of Surf Paradise Morocco will definitely be worth is! The homely house with fantastic oceanview is a base for surfers from all over the world. You will share your room with other students and travelers. The oceanview terrace and tropical garden are perfect spots to find some quiet time for yourself.
Surfguidings
Surfguidings
In your package you have 28 surf days(!!). We start around 10:30 AM. Choose your wetsuit and surfboard and then we drive to one of the best surfspots of the day! The surfinstructor decide what surf program you will get depending on your level. On the beach you will get a delicious lunch served during the break! We will have fun in and out the water on the beach till around 16:00 and then we're heading back to the surfcamp
Day X
Time to relaxxxx
After the surf it is time to relax and lay down a bit. After the intense day you have some free time to do something by yourself! You can also join activities such as sunset yoga sessions or a hike to the mountains
Dinner
Delicious dinner
The dinners are not included yet so you can decide by yourself to join the daily dinners at the surfcamp or go out in town for a dinner in one of the restaurants!
After dinner we organise campfire nights, henna nights, game nights and more, so make sure to join this cozy evenings to meet other like-minded travellers!
Sunrise / sunset surf
Sunrise / sunset surf
Who doesn't het stoked from a sunrise/sunset surf session?! Being out there alone in the line-up seeing the sun setting in the ocean. This is marked as one of the most magical moments amongst a lot of visitors of Surf Paradise Morocco
Departure
Departure
We hope that you had a fantastic time at Surf Paradise Morocco and the goodbye will be hard. On your departure day you can reservate a taxi to the airport. The taxi driver will help you on the way back!
What is included in your surfguiding package?
The following services are included. You can always add extra's to your package such as yogalessons. Feel free to ask Suzanne if you would like to costumize your own package or if you have any special requests!
Accommodation
28 nights in the surfhouse in the shared room
Daily healthy breakfast
Wifi
24/7 Staff Assistance
Clean towels and bedsheets
Use all surfcamp services for free!
Surf
28 Surfdays (surfguidings)
Daily delicious (beach) lunch
Coaching from ISA certificated surfinstructors
Transport to the best surfspot of the day
Groups not bigger than 6 persons per instructor
Surfing on the best surfspots of the day, every day another surfspot!
Other extras
Free Agadir airport transfer (arrival and departure with your surfboard)
In this course there are no lessons but guidings. So if this course is better if you have some surf experience. We also have a one month surfcourse with surflessons!
With other student that are doing one of our program. Some stay longer and other stay shorter. The shared room is not always fully occupied so maybe you are lucky and staying alone in the room!
Many of participant on this trip combine this with studying or working abroad. In the surfcamp there is always a place where it is quiet so you can work a bit. Nothing better then working with a view over the ocean! You can plan to do this before or after surfing or in the evenings.
With over 330 days of sunshine a year you can visit Tamraght all year long. In the wintertime (dec-feb) there are some strong swells for the advanced surfers, you have the change to surf the big famous waves of Morocco! In summertime you there are small or medium waves, this is more suitable for beginners. In the wintertime there are tempratures around 15-20 degrees and the watertemprature is around the 15 degrees. The rain is very rare in this area so you'll have great weather trough the whole year!
Peak surf season: Dec – Feb Off peak season: June – Sep. All the year trough the swell is working somewhere here in the area of Tamraght. You want to see or surf the big waves you see on the movies online? Then you definitly have to visit us during wintertime. But you will always get a great surf and we're open throughout the year.
We start to explain a funny fact: Tamraght is a dry town. This means that no store will sell alcohol here... But(!!) that does not mean that you can't get alcohol. Alcohol is available in Agadir, in restaurants, cafe's and you can buy it in the shop. It is allowed to drink alcohol in the surfcamp and it is nice to enjoy a drink after a good day surfing. You can also buy duty free before departing in the airport.
Yes! We welcoming all year round a lot of single travelers! Most of them are staying in the shared room.
No you can start this day every day of the week! So you are free to arrive when you want and what suits you the best for flights.
– Swimsuit, – Beach towel, – Sunscreen (30+), – Sunglasses, – Flip flops, – Beach bag – Camera/ Gopro – Something warm to wear at night and after surf - hiking shoes - A cap to protect yourself from the sun - Clothes for sporting and hiking - surfboard - wetsuit (3:2)
We get a lot of questions from girls wanting advice and looking for information on how to have a safe, trouble-free trip in Morocco, and what they have to know. Morocco is one of the most tolerant Muslim countries. You're not the first woman to visit Morocco. Agadir and the Area of Tamraght is a European tourist destination and the locals will not be shocked by much. however we would ask that all our clients respect local customs. Our advice to our women guests: Dress modest, be aware (don't go alone on the streets at night, don't carry large sums of cash. ) and ignore if you get comments.
The price for this package:
3 weeks: 810€ p.p.
4 weeks: 995€ p.p.