Imesouane is a beautiful fishers village in the South of Morocco that is also famous for it's surfing. Go on this daytrip to find out the beauty and traditional charm of Imesouane!
Overview
Trip Outline
Wat is included?
Gallery
FAQ
Prices
Imsouane, you have to surf here onces in your life!
This dreamy destination in Morocco is one of our favourite surftrip destinations in the area of Taghazout. The bay where Imesouane is located is completely hidden by the mountains. The coastline  offers spectaculair waves. If you are in Morocco, then Imesouane is a must visit for surfers and beach-lovers!
The highlights of the Surf & Yoga holiday:
Stunning views over the bay of Imesouane.
Surf, and enjoy the stunning beaches of Imesouane.
The longest wave of Africa (surf up to 3 minutes on one wave!)
Eating delicious fresh fish in the harbour of Imesouane.
Experiencing Morocco in a relaxed and easy going way.
For who?
Are you looking for a special experience in the South of Morocco?
Do you like beaches, the ocean or surfing?
Would you love to find a beautiful fishers village and
experience Moroccans traditional fishers life?
This error message is only visible to WordPress admins
There has been a problem with your Instagram Feed.
Error: No posts found.
Follow our journey in Morocco on our instagrampage: https://www.instagram.com/surf_paradise_morocco/
The location of Imesouane
Imsouane is situated between Agadir and Essaouira Imsouane. From Agadir you step into the car for a great ride along the coast and through the mountains.  We depart at 08:30 from your accommodation. The journey takes just 1.5 hours. During this road you cross many beaches like Boilers, and we pass banana villages and the Small Sahara. Once you're almost there you still need to cross the high mountains, Imesouane is located below this high mountains.
Imsouane is a remote village surrounded by mountains on the coast. On top of the mountains we make stop to explore the area and enjoy the stunning view over the bay.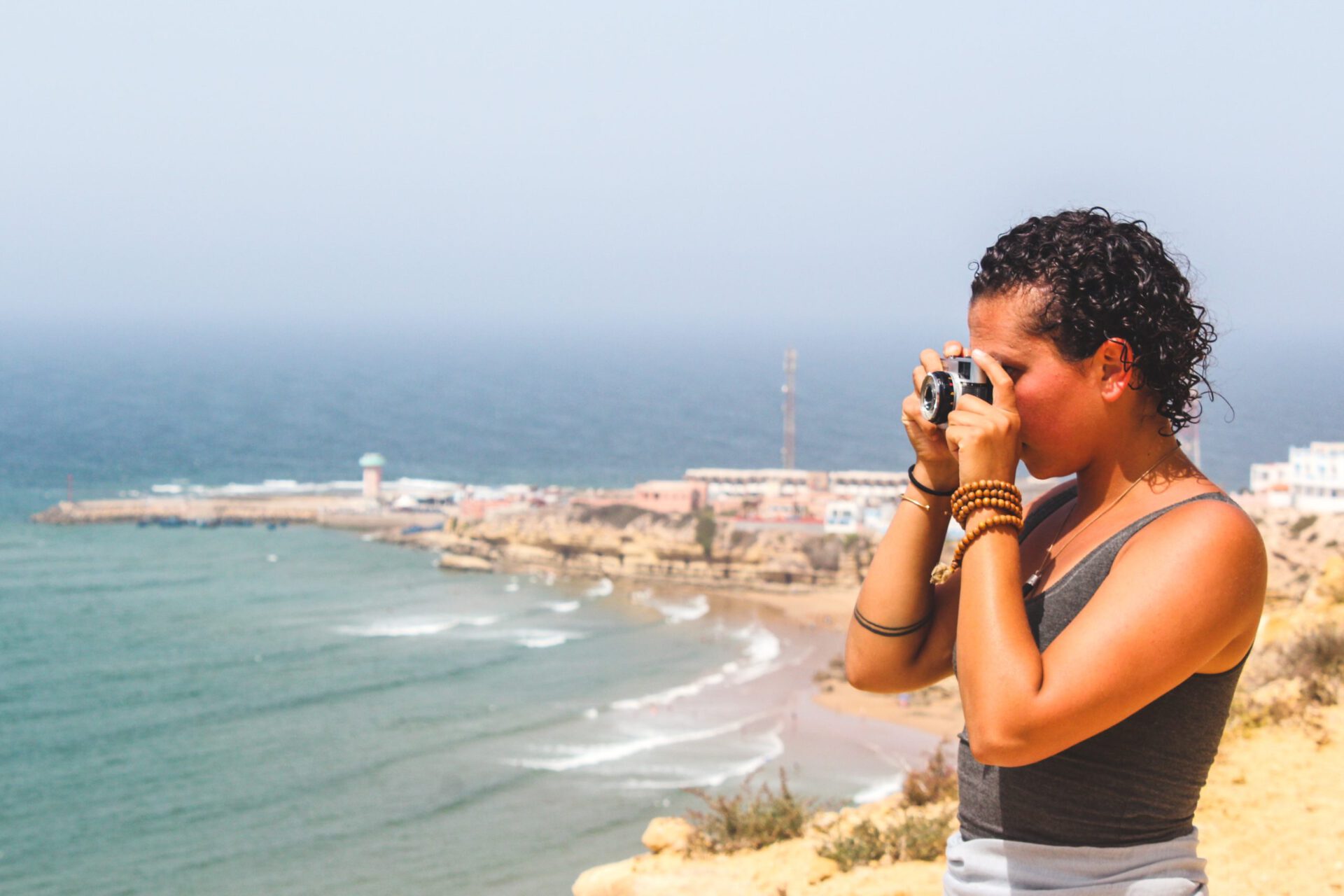 Het small village boasts two beautiful beaches! We start with a hike over the beaches and find the right spot to enjoy the ocean. whether you surf, swim or just enjoy the beach. We are sure that you will enjoy the relaxed vibes and beautiful views.
The surf
You can choose to add a 2 hour surflesson to your package. This is included with your surfequipment and professional surfinstructor. 
Imsouane has a beach-break surfspot ( la Catedrale ) and a point-break wave (la bay) .The famous spot: "La Bay" has the longest waves of Morocco. If the swell is enough the waves are rolling down the coast into the beach. The easy right-handers can roll down for more than three kilometers! This makes this spot a true heaven for longboarders.
If La Bay is overcrowded or if there is not enough swell you can just take your board under your arm and walk 500 meters to the other surfspot. La Cathedrale has more consistent waves all year round. This beach has several right and left peaks. On the left side the reef is ending in the beach what make a perfect reef break. This beach is suitable for beginners and advanced surfers!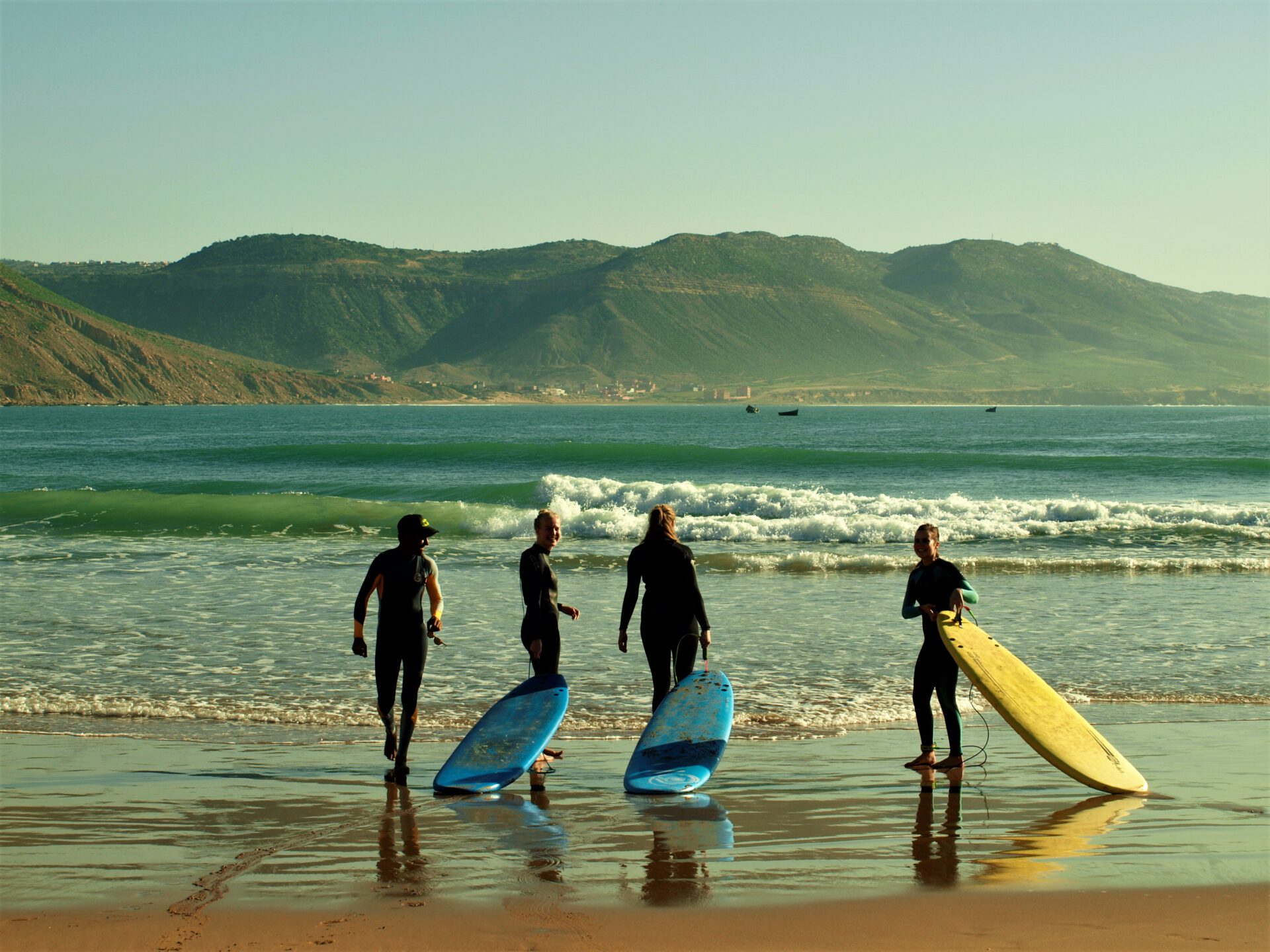 Authentic fishers village
After enjoying the beach we take time to explore the traditional fishers village. The open harbour is a hectic work spot where local fishermen run off and on with freshly caught fish. The traditional fishing boats moor, after which the catch is processed and brought to the market hall. It is an interesting spectacle that you can watch for hours.
With a beautiful view over the bay and the harbor you can try the fresh fish. According to many Moroccans, the best fish in Morocco is for sale here!
After the lunch and tour trough the village you will have some free time to go shopping, find that sweet secret spots or hang out on one of the beaches.
Times: 08:30 – 18:00
Options: Surflesson
Price: 30€ p.p.p.d.
Departure: From your hotel in Agadir, Tamraght or Taghazout
MINIMUM PERSONS: 2 persons
The host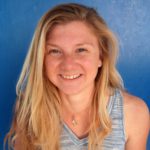 Great to welcome you in sunny Morocco and great to meet you! I'm Suzanne: born and raised in Holland but now living in the collorful Morocco for already 10 years. I did set up our small and cozy surfcamp in Morocco together with my husband: Zouhir, who is also national surf champion and pro-surfer. Together with our team we love to welcome you and show you not only the touristic side of Morocco but also the raw and pure Morocco that is very beautiful aswell! We have experienced that it is all about the beautiful people that you meet along the road, the fantastic memories you make and the endless fun that you had that makes a holiday unforgettable. That is why we as team not only offering you the best service possible but also connect with you and share our deep passion of surfing and yoga with you!
Itineraries
08:30
Pick up from your hotel
At 08:30 we will pick you up from your hotel/surfcamp in Taghazout, Tamraght or Agadir
Tour trough the village
The harbour
The harbour and traditional village are very interesting to see. We will stop at the tradtional village and visit the harbour of Imesouane.
Hike on the beaches
Exploring the nature
We start with a hike along the coastline to find out the stunning beauty of the nature of Morocco
Surfing, swimming or relaxing
Surfing, swimming or relaxing
It's time for some action! Join the surflessons, go swimming or take a break at the beach.
Lunchtime!
Eating delicious lunch with a view
With a beautiful view over the bay and the harbor you can try the fresh fish. According to many Moroccans, the best fish in Morocco is for sale here!
Free time
Free time
Take this time to find that secret spots, go swimming or just relaxing.
Driving back
Spot the goats in Argan trees!
Around 16:00 we will take the road back to Taghazout/Tamraght/Agadir. We stop at a spot where we find the famous goats in the Argan trees!
18:00 back in your accommodation
Back in your accommodation
We hope you had a fantastic day!
The trip to Imesouane includes:
Pick up from your hotel in Taghazout, Tamraght
Visit Imesouane
Private guide
Beautiful hike on beaches and village
Delicious lunch on location: Fresh fish
A bottle of water
MINIMUM PARTICIPANTS: 3 persons
We come to pick you up from your accommodation. Make sure to include your accommodation details for your pick-up.
For this trip there is a minimum of 3 participants. You can always contact us on the following email adress: contact@surfparadisemorocco.net so we can check if you can join another group in your requested time.
Please book at least 2/3 days in advance!
What is the price for the trip:
Imesouane daytrip without surflessons €30
Imesouane daytrip with surflessons €50