Experience an unforgettable surfholiday at surfcamp Surf Paradise Morocco! Explore the collorful African country from coastline to the Sahara and the mountains. Morocco offers a unique culture and fantastic waves for endless surf days. 
Jump into the adventure at this surfcamp in Morocco: Surf Paradise Morocco. Morocco is located in the north-west of Africa. this colorful country is perfect for adventurous travelers. High mountains covered with eternal snow, oases, desert plains and a centuries old culture that has been well preserved. 
Our surf camp is located on the edge of the Sahara, in fishersvillage Tamraght. Here the Sahara and the high mountains pass into the ocean. The elongated coastline offers world class waves, which are surfable throughout the year. All this with affordable prices, year-round sunshine and great temperatures makes this a fantastic surf & yoga holiday location!
 Your holiday is more than just surfing the best waves….
With Surf Paradise Morocco you will experience fantastic unforgettable moments with people, you will take this memories with you for a lifetime! 
Meet friendly locals, eat delicious tajines, explore collorful souks, listen the call for prayers in the streets, watch stunning views on the high mountains, dance Arabic nights, Enjoy relaxing sunset yoga, Meet beautiful people, living with the tides, monkeys, camels and donkeys, casbahs and relaxed vibes.
We believe that this is what completes your surfholiday in Morocco! We're arranging many social activities that you can choose to join.
Everything: transport, surf lessons, accommodation, food, surf equipment is organised. You just have to come and live the Moroccan surfer lifestyle!
Our surfing schedule changes daily as the surfing conditions change daily. To give you an idea here a typical surf day. 
08:00  – 09:00 sunrise yogasession

09:30 – 10:00  Breakfast

10:30 – 16:00   surflessons/surfguiding/surfcoaching 

17:00 – 18:00 sunset yogasession

18:00 Teabreak on the terrace

20:00 – 21:00 Dinner  

21:00 Extra activities
Once a week we make a expedition to Paradise Valley. On saturday we have a Moroccan night. Sunday is the day that we visit the souks of Agadir, and on Monday we make a trip to the small Sahara. We also organise Moroccan cooking classes and capoeira workshops! 
Did you ever think about the effects of your relaxing (surf) holiday? A surtrip can make a real and lasting difference to the lives of everyone involved in it. We know, it is not a very sexy subject but we think it is really important! We as Surf Paradise Morocco find it really important to work on a fair and ecologic base: We grow together with the village; Tamraght, by giving the locals jobs and a fair salary.  We give them oportunities to gain a sustainable income and education. We also work on a ecologic base: Grow our own foods in the organic garden, reduce plastic and we recycle. Please also think about your electricity consumption during your stay!
We believe in the power of people, culture and nature. We pay fair prizes, work as much as possible on ecologic base, and we work together with the locals!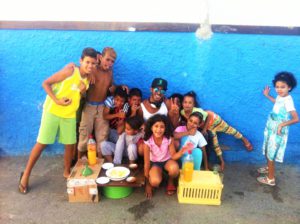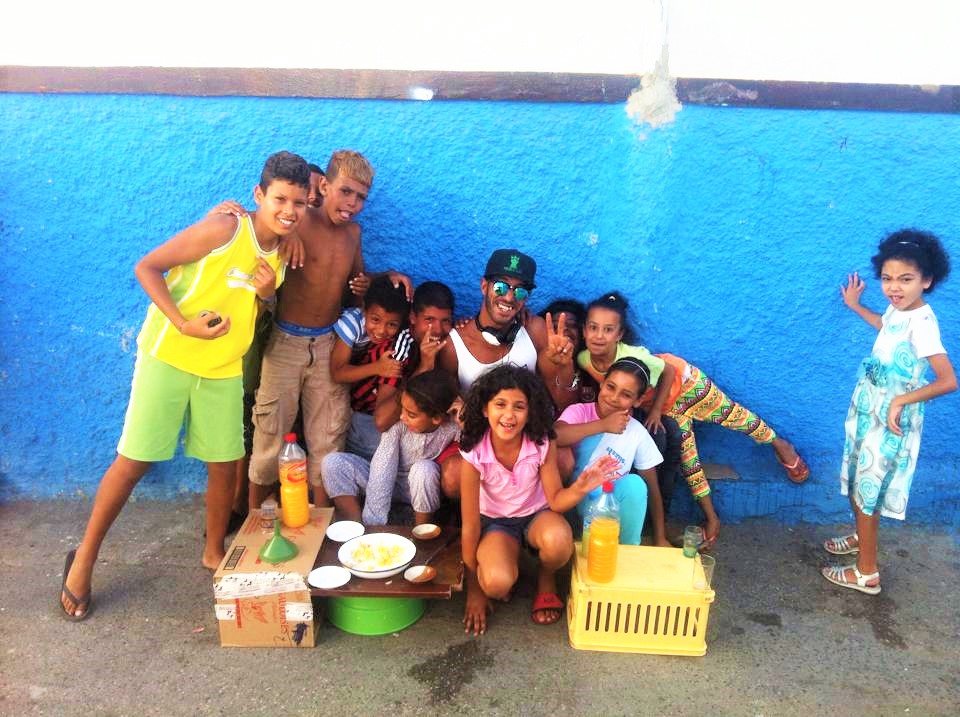 The waves in Morocco are regarded as some of the best in the world. Here you'll find long beaches that are perfect for beginners, alongside incredible point breaks that will leave even the most seasoned surfers breathless. Choose the surf course that suits your level of surfing best and enjoy the expertise and knowledge of our great surf instructors.
What Our other guests say
Surf Paradise Morocco surf camp in Morocco is located 300 meters from the ocean in Tamraght, which is a small fishers village north of Agadir. Taghazout & Tamraght are surrounded by some of the best surf spots in the world and some of Morocco's longest waves. golden Morocco sunsets.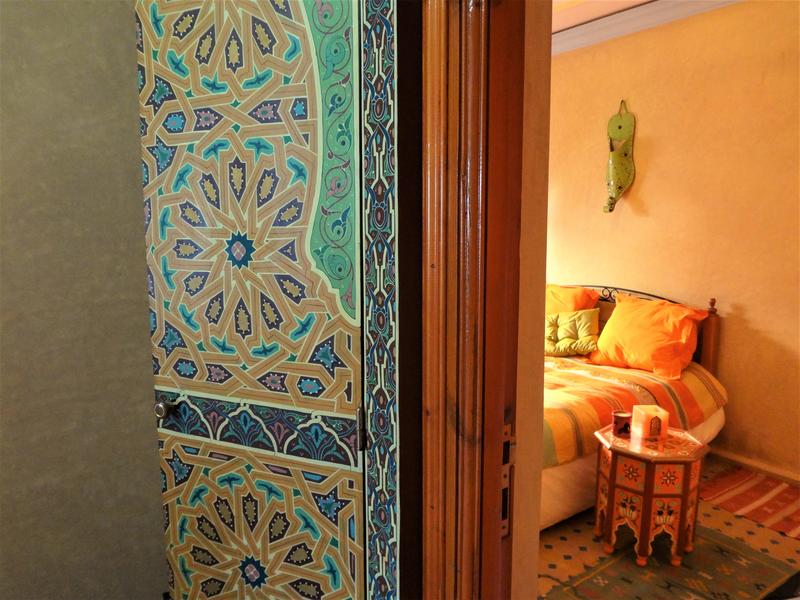 Our camp is a small hotel in the Tamraght and has a amazing roof terrace & tropical garden, where we eat, do yoga and relax after long day of surf.
Season: All year round
Rooms: Private or shared rooms
Age: All ages welcome
Level: All levels welcome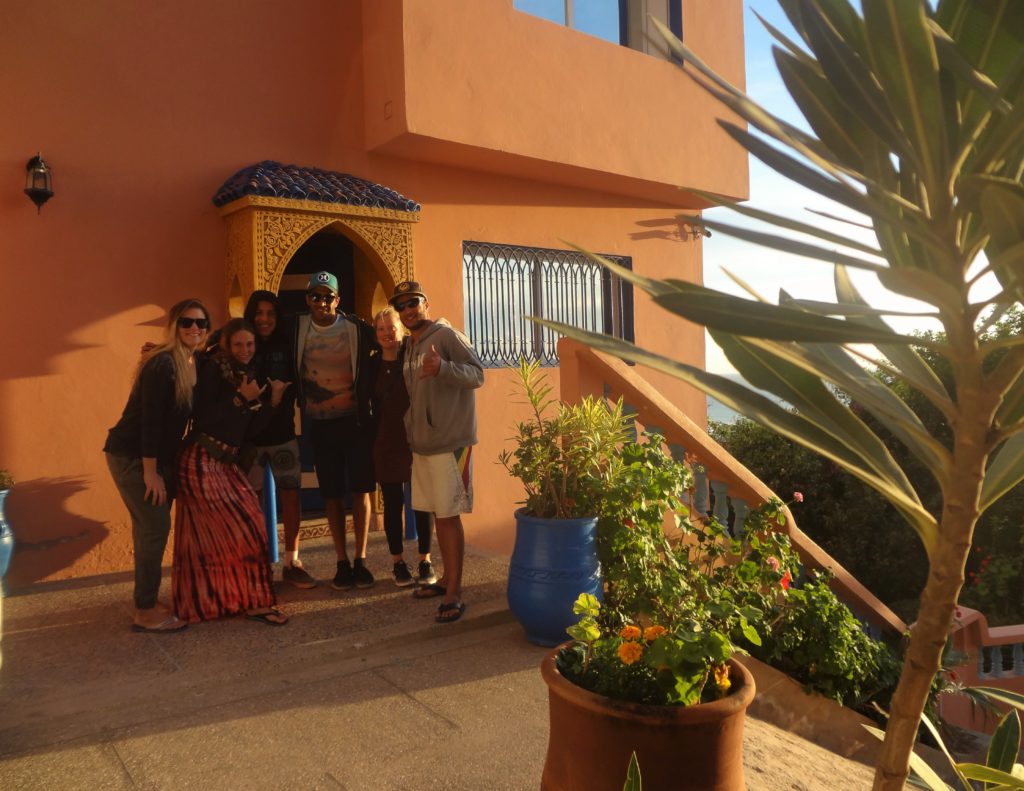 Reservate your room and decide during your stay what activities you would like to join.
You are free to go!