30+ surfcamp February 2020
30+ surfcamp to Sunny Morocco! Most of the surf camps are full of young people who seek adventures, parties and meetings, like-minded people….
Overview
Trip Outline
Trip Includes
Gallery
FAQ
Booking
30+ surfcamp to Sunny Morocco!
Most of the surf camps are full of young people who seek adventures, parties and meetings, like-minded people. But are you always that fella in between all the youngsters? Now Surf Paradise Morocco is organizing a week especially for YOU!
Why on 30+ surfcamp to Morocco? Why now?
With over 330 days of sunshine and temperatures that are not dropping under 20 degrees, Morocco is the perfect destination in wintertime. While other surf destinations in Europe are cold this is the best sunshine getaway you will find during this time of the year! Also, the waves are pumping in wintertime: the big swell is arriving! But because Morocco has such a long coastline there is also always some surf spot that is suitable for beginners.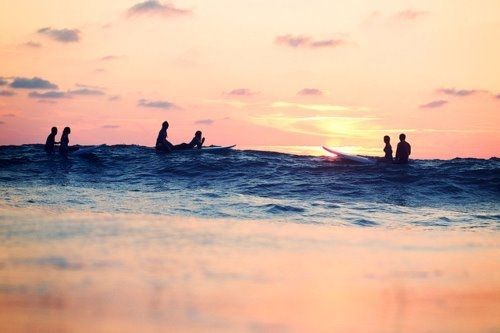 You're also looking for surfvibes, sun, a tropical beachlife in surfcamp style without all that youngsters around you? Then the 30+ surfcamp at Surf Paradise Morocco is THE great destination for you! Going to surf 4 days with the 30+ group is having endless fun and good times. The quality surflessons given by Moroccan surfchampion and ISA certificated instructor will also make sure to learn surfing in a easy and save way. During the 4 surfdays you will have enough surfing time to improve your surf as  beginner or intermediate surfer. For the advanced surfers there is a surfguide showing you the best spots around.
The surflessons, coaching and guidings are given by Moroccan Pro-surfer Zouhir Houmay and his team. The lessons are professional and given by certificated instructors. You will surf every day on the Moroccan coastline on surprising surfspots. Daily surflessons and more than 25 hours of surffun!
– Swimsuit,
– Beach towel,
– Sunscreen (30+),
– Sunglasses,
– Flip flops,
– Beach bag
– Camera/ Gopro
– Something warm to wear at night and after surf
- hiking shoes
- A cap to protect yourself from the sun
- Clothes for sporting and hikeing
n Morocco they pay with Dirhams. 1 euro is around 10 dirhams. In most of the countries its difficult to get Moroccan Dirhams. We recommend changing money once here or using your ATM card. You will find exchange facilities and ATMs in the airport to get money out. You can also find ATMs in Agadir or Awrir. Surf Paradise Morocco don't accept travellers cheques!
Yes! If you have your own surfequipment you may bring it by flight! (check your airline)
Yes for sure! Our team is happy to meet you and you will sure meet other like-minded single travellers! Stay in the shared room to really get in contact with everyone or get your private room for some extra rest! We welcoming a lot of single travellers, so don't need to worry!
We start to explain a funny fact: Tamraght is a dry town. This means that no store will sell alcohol here... But(!!) that does not mean that you can't get alcohol. Alcohol is available in Agadir, in restaurants, cafe's and you can buy it in the shop. It is allowed to drink alcohol in the surfcamp and it is nice to enjoy a drink after a good day surfing. You can also buy duty free before departing in the airport.
Pricing Name

Start

End

Group (Min-Max)

Pricing