Are you a 30+ surfer? This is THE surftrip for you! A few times per year we organise our 30+ surfcamps full of surfing but also many extra activities.
Overview
Trip Outline
Wat is included?
Gallery
FAQ
Prices
30+ surfcamp to Sunny Morocco!
Most of the surfcamps are full of young people who seek adventures, parties and meeting other young people. But are you always that fella in between all the youngsters? Now Surf Paradise Morocco is organizing the 30+ surfcamp in Morocco especially for YOU!
What can you expect during the 30+ surfcamp to Morocco?
Surflessons & surfcoaching
Meals included
All transport included
+
+ A daytrip to Paradise Valley
+ Sunset & sunrise surfsessions
+ BBQ night
And much more extra's! (check the including tab)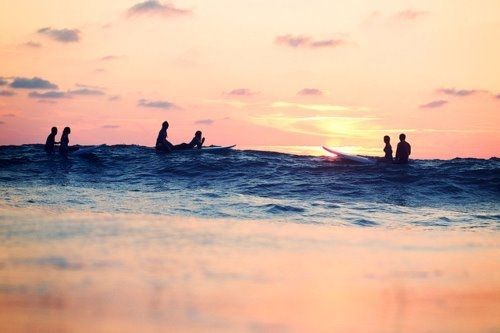 30+ surfcamp – Morocco
Morocco is a dream destination for surfers. Can you imagine a place with yearround endless waves, amazing tempratures, a great collorful culture on just 4 hours flying from Europe? This is Morocco! Our surfcamp is located on a top location with view over the bay of Taghazout. It is a small scale place where we host maximum 20 persons. We do this because we really love to meet our guests and give them the best experience possible!
In the surfcamp we have both private and shared rooms. All decorated in Moroccan style and equipped with Western facilities. Choose what suits you the best!
Our surfcamps best spots are the rooftop terrace from where you can see the beautiful sunsets and meet other like-minded travellers. Our tropical garden is the place to relax and read a book in your hammock!
Dates:
We organise the 30+ surfcamp 4 times a year:
11 till 18 May 2020
14 till 21 September 2020
16 till 23 November 2020: Book now your early bird spot!
Tell me more!
Surfing every day from sunrise till sunset
Are you also looking for surfvibes, sun, a tropical beachlife in surfcamp style without all that youngsters around you? Then the 30+ surfcamp at Surf Paradise Morocco is THE great destination for you! You'll go to surf on the most amazing surfspots of the area with the small group of like-minded people. You can join the quality surflessons given by Moroccan surfchampion and ISA certificated instructor.  You will get endless of time in the water to surf from sunrise till sunset, this means: living by the tides and improving your skills fast! You can join the trip as very beginner surfer but also for the intermediate surfer there will be a coach for you. For the advanced surfers there is a surfguide showing you the best spots around.
The surflessons, coaching and guidings are given by Moroccan Pro-surfer Zouhir Houmay and his team. The lessons are professional and given by certificated instructors. You will surf every day on the Moroccan coastline on surprising surfspots. Daily surflessons and more than 25 hours of surffun!
What is included in your package?
The following services are included. You can always add extra's to your package such as yogalessons. Feel free to ask Suzanne if you would like to costumize your own package or if you have any special requests!
Accommodation
1 week in the surfhouse (private or shared room)
Daily healthy breakfast
5x delicious dinner during sunset on the rooftop
WiFi
24/7 Staff Assistance
Clean towels and bedsheets
Use all surfcamp services for free!
Surfing
4 Surfdays (choose between: surflessons for beginners, surfcoaching for intermediate or surfguiding)
Surf equipment
Daily delicious (beach) lunch
Lessons & coaching from ISA certificated surfinstructors
Transport to the best surfspot of the day
Surfing on the best surfspots of the day, every day another surfspot!
Paradise Valley
Paradise Valley expedition
Transport to Paradise Valley
A guide who is showing you the best places of the valley
Visit of a traditional argan olie cooperation
Delicious lunch on the expedition
Other extra's:
Airport transfer arrival + departure
– Swimsuit,
– Beach towel,
– Sunscreen (30+),
– Sunglasses,
– Flip flops,
– Beach bag
– Camera/ Gopro
– Something warm to wear at night and after surf
- hiking shoes
- A cap to protect yourself from the sun
- Clothes for sporting and hikeing
n Morocco they pay with Dirhams. 1 euro is around 10 dirhams. In most of the countries its difficult to get Moroccan Dirhams. We recommend changing money once here or using your ATM card. You will find exchange facilities and ATMs in the airport to get money out. You can also find ATMs in Agadir or Awrir. Surf Paradise Morocco don't accept travellers cheques!
Yes! If you have your own surfequipment you may bring it by flight! (check your airline)
Yes for sure! Our team is happy to meet you and you will sure meet other like-minded single travellers! Stay in the shared room to really get in contact with everyone or get your private room for some extra rest! We welcoming a lot of single travellers, so don't need to worry!
We start to explain a funny fact: Tamraght is a dry town. This means that no store will sell alcohol here... But(!!) that does not mean that you can't get alcohol. Alcohol is available in Agadir, in restaurants, cafe's and you can buy it in the shop. It is allowed to drink alcohol in the surfcamp and it is nice to enjoy a drink after a good day surfing. You can also buy duty free before departing in the airport.