SURFING IN MOROCCO... THE ULTIMATE complete surf package!
---
A fantastic Surftrip to the Moroccan coastline to experience the Moroccan surfers lifestyle! In this package you will find everything that a surfer wants on a surfholiday.  This package fit's everyone who would love to surf in Morocco. Beginner, intermediate or advanced surfers are all welcome here!
Dive into the Moroccan waves! 
Explore the best waves, breathtaking beaches, waking up with sunrise surfsessions or ending the day with a sunset surfsession. Our surfdays are given by Moroccan Surfcampion Zouhir Houmay and his team full of passionate surf instructors (all surfinstructors are ISA certificated) 
Our daily surflessons, surfcoaching and surfguidings are offered in the area of Tamraght and Taghazout.
On a typical surfday we leave at 10:00 the house to drive to a surfspot in the area. We are not always going for the surfspots that are closeby the surfcamp. Depending on the swell, the tides, the winds and the level of the surfers we choose a surfspot in the area that suits this points the most. All the surfspots we surf on or within 30 minutes driving.
On arrival you can choose between beginner surflessons for beginner surfers, surfcoaching for intermediate or surfguidings for advanced surfers. 
Surflessons
Beginnerclasses
You have never surfed before or only a few times? No problem! In our beginners lessons you'll learn the basics of surfing in 3-easy steps. (our 3-step method) With the good basics you can progress fast and you will stand up on your board in no time, riding your first wave!
In the beginning of the day we'll start on the beach to practice on dry land. Then we go into the water, the surfteacher will help you to stand on your board and take waves.
Why the 3-step method?
Most common surfschools are starting with a whole bunch of detailed information and a lot of different techniques. It seems to be really difficult to surf. New Studies are showing that when a person gets to much information about a new movement, their brains will not progress this. Their body is blocking as soon as they try to stand up on a board.
But learning how to surf can be possible for  everyone! During our surflessons we use a 3 step method.
We focus on just 3 simple things. when you have mastered these 3 steps you can surf like a pro!
This makes learning how to surf much faster and easier!
Surfcoaching
For the intermediate surfer.
You have experience with surfing. Maybe you didn't surf for a while and you want to make a new start. You will join the the professional coaching in the water from a pro-surfer.
Together with him you will work on your skills to improve your surf, take bigger waves, make paddeling more easy, learning how to duckdive and have more boardcontrol. Maybe you also want to learn some trics!
This makes surf much easier for you!  In a few easy steps and changes in your surfstyle you'll experience a whole new way of surfing. You can use this knowledge the rest of your life for endless surfdays everywhere in the world!
Surfguiding
Discover the Moroccan coastline and find the perfect wave.
Are you an advanced and experienced surfer? This is the perfect way to explore to moroccan coastline and surf as much as possible!
Don't waste hours of searching to surfspots that are working with the conditions of the moment. Our experienced local surf guide brings you excactly to the place where the surf is working the best at that time. We will help you to surf as much as possible.
You have heard about the fantastic surf and surfspots of Morocco, but you're worried about the potential but rare dangers off reef surfing? Don't worry, we'll take you to a surf that suits your abillities. We will carefully explain you everything you need to know about the surfspots. We show you the currents and dangers of every surfspot and where to go in and out of the water.
The coaches
Our surfcoaches are all advanced surfers with loads of experience in surfing & teaching. They are delighted to share their deep passion of surfing on the local spots where they grew up.
All our surfcoaches are ISA certificated. This means that they can give surflessons in a professional way. Certificated coaches will give you the chance to surf in a safe environment.
Above all, our coaches are the most friendly and happy guys in town! We are sure you will have an unforgettable time with them!
A typical surfday
10:00    We leave our surfcamp to drive to the best surfspot!
10:30    arriving at the beach
We wait for the best waves and high tide!
11:00    warming up
11:15    surf instructions on the beach
10:45    surfclasses in the water
13:00    lunch
13:30    surfclasses
14:30    free surf!
16:00    back to the surfcamp
"Times and locations are always adjusted on the swell and tides."
" Surfguidings are not following this schedule but are completely focussed on the weather conditions, tides and swell."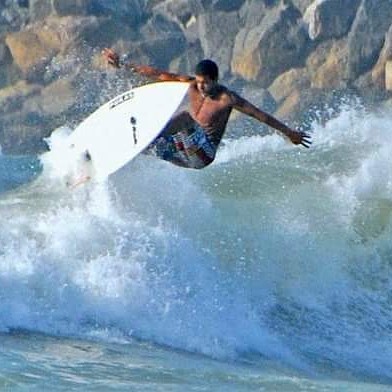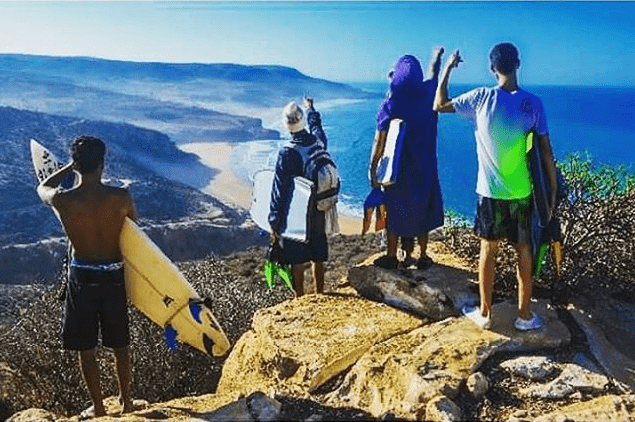 Surf in Taghazout & Tamraght
Tamraght (and Taghazout) area is known as one of the best surfspots of Morocco and Africa. The southcoast of Morocco is riddled with spots. In the center off all this fantastic spots and waves you can find the small surfvillages Tamraght and Taghazout. In this area you can find uncrowded waves everywhere. Especially in the wintertime are the spots on fire. This is a fantastic location for a epic surfholiday!
Surfspots for beginners
Beginner waves:
There are many different surfspots where any time of the day can be surfed at some place. As a beginner, you can ride your first waves on a beachbreak point. Spots like Anza and bananabeach are perfect for you! Depending on the swell other spots are opening for you with suitable small waves.
Surfspots for advanced surfers
For advanced surfers there are even more possibilities to surf! (spots: Mistery, Anchor point, La source, Killer point). Surf the famous firing right-hand point breaks of anchor point you can see in a lot of videos on internet!  For the real die-hards, it is even possible to paddle from spot to spot! There are so many point breaks that the advanced surfer can discover every day a new secret spot to surf!
You will be staying at the surfcamp of Surf Paradise Morocco in Tamraght. The homely and traditional house is surrounded with a tropical garden and blessed with a fantastic oceanview. The surfcamp is newly renovated with a lot of detail, brand new, and clean to European standards. You can enjoy here a luxury staying to relax and rewind after a day of fun in the hot and hectic Morocco! The rooms are luxuriously appointed and equipped. There are a open kitchen where our home cook is prepairing the most delicious meals, living room, the tropical garden, and on the top floor you will find a big lounge area and a terrace with sea view. Throughout the building, there is Wi-Fi connection. All rooms have European beds, closets, and hot water showers. All the rooms have their unique traditional moroccan style.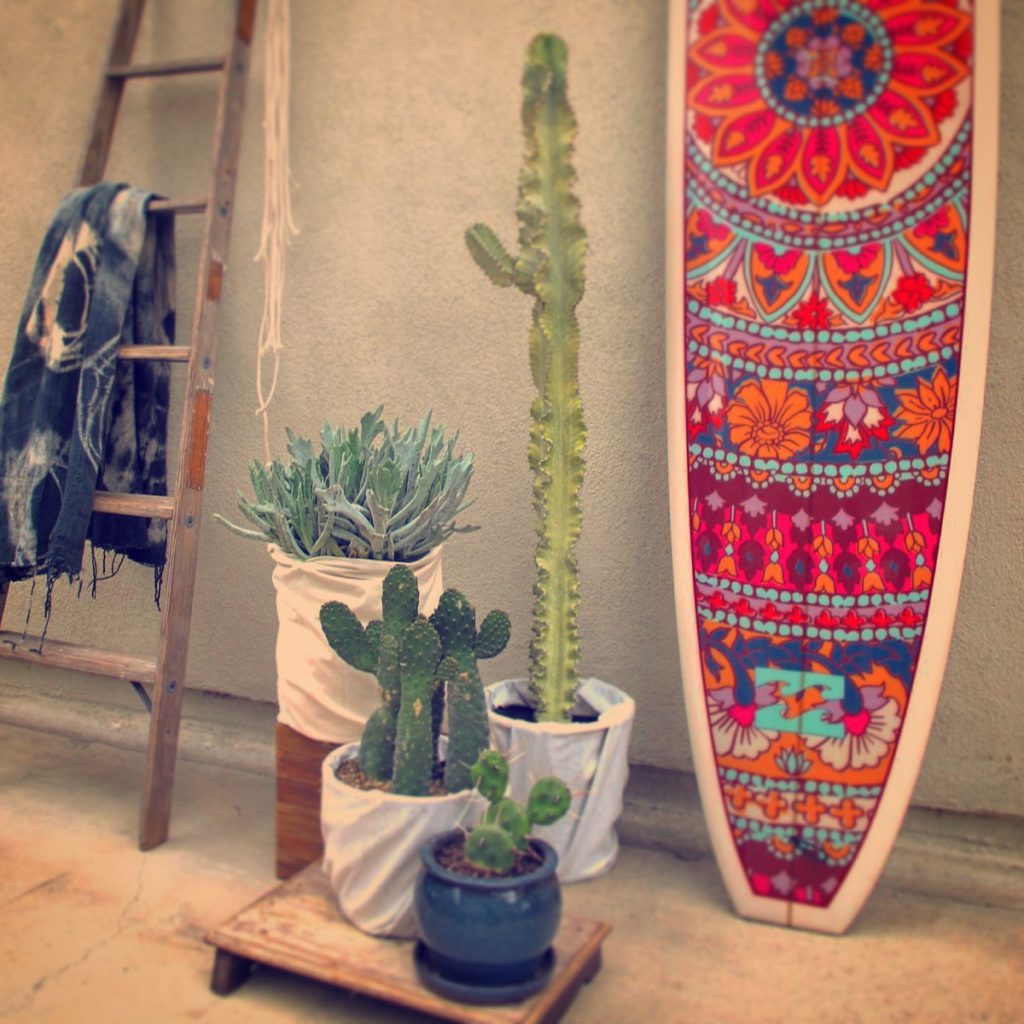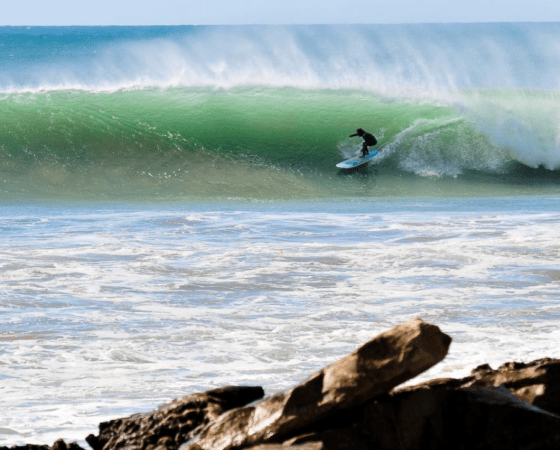 When to travel to Surf Paradise Morocco?
Waves & swell
Big chance to find great waves
90%
Water tremprature
Surf with a 3/2 MM or 4/3 MM wetsuit
70%
Alone in the water?
Chance on crowded spots
40%
Waves & swell
Chance to find great waves
70%
Water tremprature
Surf with a 3/2 MM wetsuit
80%
Water tremprature
Surf with a 3/2 MM or shorty wetsuit
80%
Alone in the water?
Chance on crowded spots
50%
Waves & swell
Chance to find great waves
70%
Water tremprature
Surf with a 3/2 MM wetsuit
80%
Aditional extra's to your surfpackage
Expedition Paradise Valley
Let me take you to the beautiful Paradise Valley.  You just have to see it if you are in the area! We visit the river hidden between beautiful high rocks and date palms. It is an oasis of peace and nature. Several daredevils take a dive from the high cliffs into the water, and you will find the soul of Jimy Hendrix deep in the valley. This day you will walk, climb between the rocks and you can swim(dive) in the river. In Paradise Valley you'll eat a delicious lunch on a special location.
Bring your towel and swimmingsuit and wear sturdy shoes.
 Price: 30,00€ per person
Delicious dinners
Let's get this straight right from the start – Moroccan food is simply delicious – perfect for our vegetarians and meat-eaters alike. The breads here are baked fresh daily, and the dinners are slow, multi-course relaxing affairs with candlelight and magic.
If you don't eat this or that – no worries – we are happy to accommodate any of your food preferences.
Take our 5 night dinner package to taste the best of the Moroccan kitchen. Including delcious (veggie) BBQ!
Price: 5x dinner for 50,- €
The collorful souks of Agadir
Although Agadir is known as a modern city, you can experience the traditional life of Morocco that has remained the same for 1000 years. During our visit to Agadir we will visit the largest souk of Africa. A souk is a market where you can literally buy everything.
Price: €10,- Per person
Hamam
THE DELIGHTS…
No trip to Morocco would be complete without indulging in a traditional hammam.The Moroccan Hammam is a place where locals go to socialize, relax and meet one another, but also to get scrubbed within an inch of their lives! Be prepared to open your pores (and have your dead skin be gone!) with an exfoliating glove and savon noir soap (their black soap made from home-grown olive oil). Slather on a little argon oil afterwards and you'll leave feeling squeaky clean, fresh, shiny, intensely relaxed and totally refreshed! Ahhhhh……
Surf insurance
no stress and worries during your holiday
A normal travel insurance normally doesn't cover any damage or lost of surf equipment. We offer a Surf Paradise Morocco surfequipment insurance to cover all damage and lost surfequipment. You can book the surfequipment insurance online on the bookingspage.
Pick a package that best fits your schedule and goals. All packages offer a full money back guarantee.
What Our other guests say