There are 10000 of surfdestinations and you have to pick up one of this locations for your PERFECT surftrip. But how do you get all this information about this locations? The fact is that a lot of surfers end up in a big surfcamp, all at the same spot, to much surfers, not enough space for your own surfsession…
---
You as a Surfer don't have a lot of time to search for hours on the internet to find the perfect surfdestination, you have to be in the water!
---
"Most of what we do is a complete waste of time and there are a few things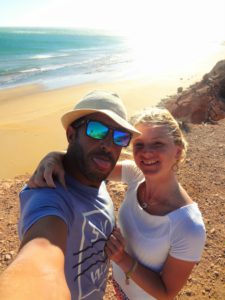 that are incredibly important" And that is surfing!
So Surf Paradise Morocco did bring allll the things "you MUST know for your surftrip to Morocco" togheter in an handy hand-out. In this easy-to-use e-book you will read everything you want to know about surfing in Morocco. You can bring this e-book on your surftrip, download it on your mobile, share it with your surfmates, read it in the airplane, so you can focus on surfing again.
[maxbutton id="9″]
---
This is what you will discover in the e-book:
30 surfspots in the area of Taghazout, and witch one you definitly HAVE to surf!
 
Learn to surf in just 5 EASY steps
 
Find the PERFECT accomodation in Morocco
 
5 tips for advanced surfers that will make the difference in your surf
 
Things you REALY have to know before traveling to Morocco
 
How can you make contact with the local surfers
 
3 options to find your perfect surfboard for endless surfing days on your surftrip
 
The BEST things you can do in Morocco to enjoy your time on a flat day
 
How we start surfing
 
What is the best way to travel in Morocco
 
How to find all the secret surfspots in Morocco to be the only surfer in the line-up!
---
We give this epic ebook away for free for all the surfers who would like to surf in Morocco!
[maxbutton id="9″]
..
---